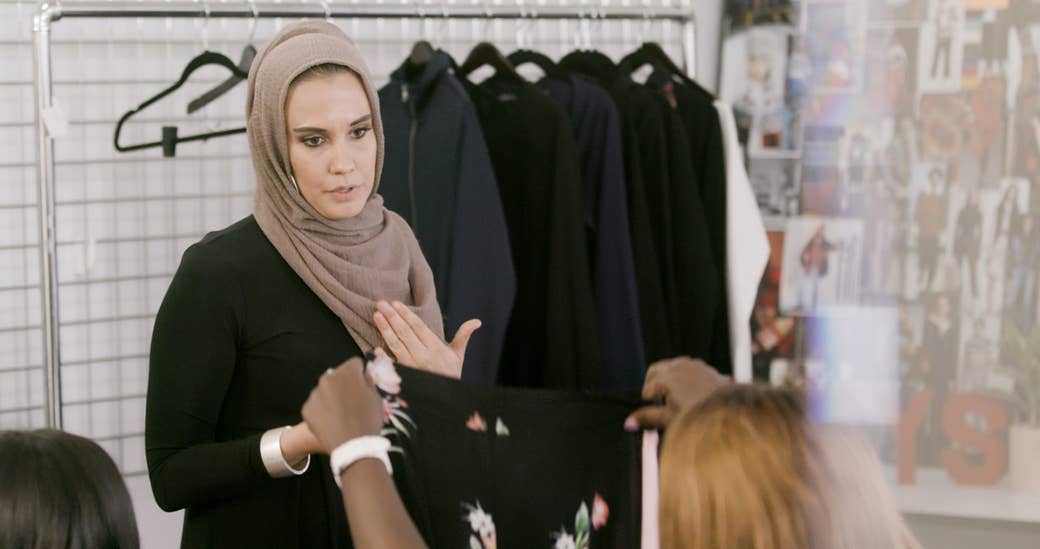 Clothes have interested me since I knew what they were, and what they could do. A couple of my earliest childhood nicknames were to do with my love of fashion — relatives and family friends jokingly called me "Iya Oge of London," during an extended period of intensely clashing texture and colorways. When I became obsessed with my mum's many geles, my affectionate moniker became "Madam Kofo," for the Nigerian Nollywood actor with the iconic gele styles.
Beyond their basic function of covering us, clothes are markers of who we are and, just as importantly, who or what we belong to. And that's why I've long been fascinated by the concept of modest dressing, which is essentially fashion that takes into account the many mores of religion. The modest fashion industry — and it is an industry, employing designers, garment makers, and retail workers, among others — is now worth an estimated $250 billion, and it's growing. So when I got the chance to venture into the world for an episode of Follow This on Netflix, I jumped at the chance.

When I first got interested in modest dressing as a movement within fashion, back in 2011, I spoke to Reina Lewis. She's a professor at the London College of Fashion with a long-held interest and scholarship in the subject; in 2013, she published Modest Fashion: Styling Bodies, Mediating Faith, and in 2015, followed it up with Muslim Fashion: Contemporary Style Cultures. Lewis reiterated what she had told me years back: The many definitions of what counts as "modest" are down to a mix of cultural norms and religious evaluation. Her work requires conversations with the people she is writing about, and for people who choose to dress in modest fashion, whatever that looks like, the issue of agency is a big thing. "What I hear from women is that it is just as wrong to compel a woman to cover … as it is to force her to uncover," she said. Modest dressing is not any one thing. It is a world of interpretation.
Lisa Vogl, who is based in Orlando, is one of the designers behind Verona Collection, a modest fashion brand. Vogl's dream, when she and her partner started their company, was to get into a major department store. Their line, which includes day, evening, and sportswear as well as hijabs, is now stocked online at Macy's. She stressed the importance of personal choice as a motivator for the clothes they make. Vogl is a convert to Islam, and a hijabi, and she told me she designed clothes with herself in mind, always. That means clothing that goes down to the ankle, up to her neck, and stops at the wrist.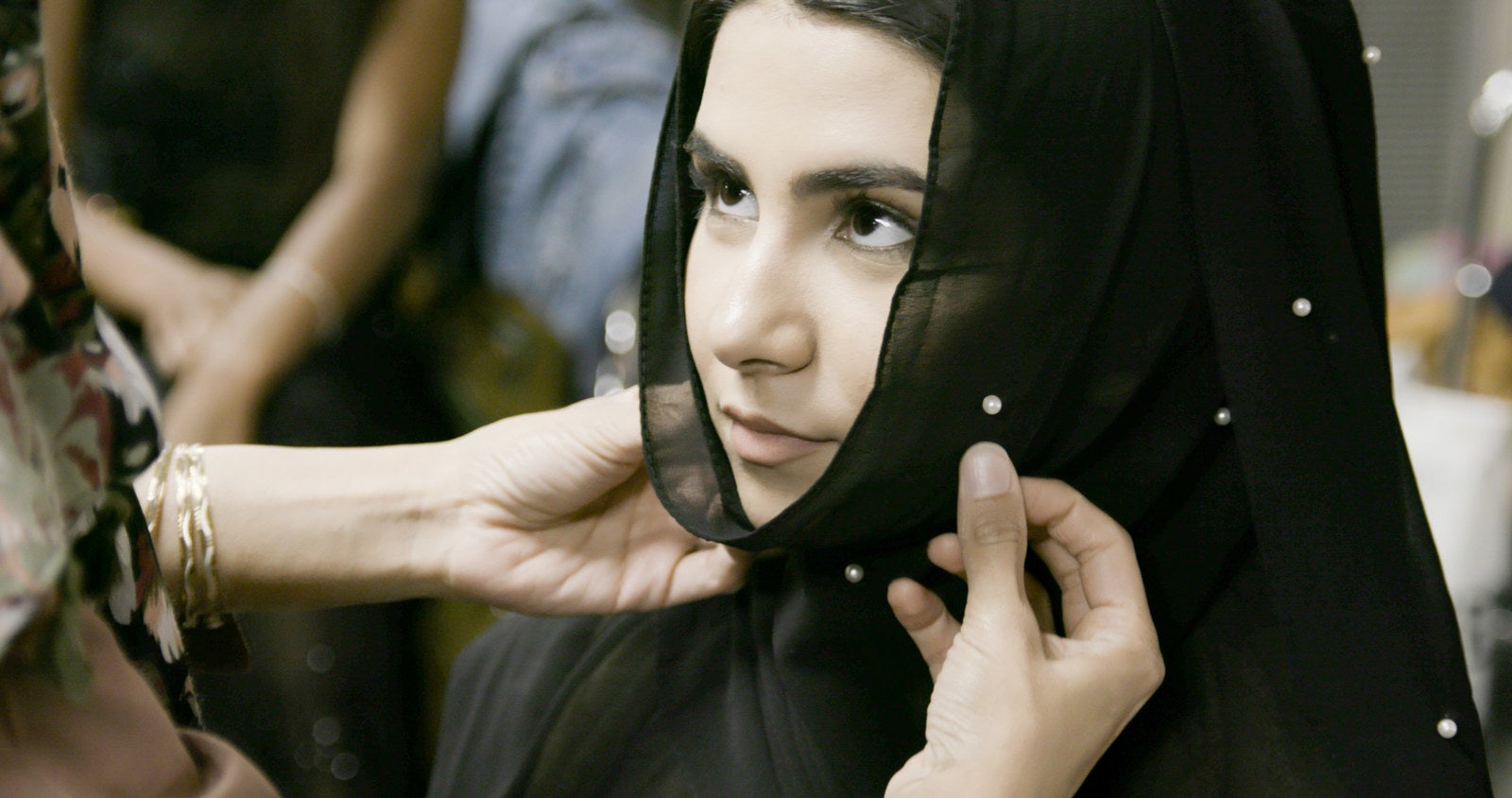 "It all starts with what a hijabi would want to wear," she told me. On the day we met, she was fitting her latest collection using a crew of all hijabi models. There were questions about fit across the bust and hip especially, as well as sleeve length, fabric transparency and thickness, height of fastenings, etc. — nothing out of the ordinary from a design perspective, but with added significance due to the idea of the eventual hijabi customer.
And to my mind, that is truly what makes modest fashion stand out: the relationship between the designer and her eventual shopper. And yes, it usually is a "her." Because while there are no official numbers, it was clear from my research — as well as a long walk through the bazaar of the International Modest Fashion and Design Festival (IMFDF) in Toronto this summer — that this is a women-led industry, with women as the primary customer base. Of course, I could've guessed this based on a dead giveaway: So many of the clothes featured pockets, even the bridal gowns and evening wear. In the audience, there were women of many faiths or none at all. Some wore niqabs, others were bareheaded. When the models glided out onto the catwalk, the spectators all looked the same: phones out, focused eyes scrutinizing the details in each piece.
The intimacy of specific spaces on the internet is still a powerful driving force in building awareness and promoting brands.
At the IMFDF, I met and spoke with designers with roots from around the world, each bringing cultural nuance and lived experience to the ways in which they interpreted modest fashion for a global customer base. The scales of production vary wildly — as do the price points — and for many, getting their business off the ground meant they had relied, especially initially, on word of mouth and social media promotion. YouTube, Instagram, and blogging platforms have played a massive part in "norming" modest fashions and building profiles. One of the bloggers I spoke to, Ontario-based Muslim blogger Daniela Biah, has more than half a million subscribers on her channel, where she puts together modest fashion lookbooks and teaches "hacks" to make clothes halal.
The internet and its role in growing the modest fashion industry cannot be overstated. Even before the specifically modest designation was a formal thing, communities such as Muslim women who wear hijab and members of the Church of Jesus Christ of Latter-day Saints were finding their people online — via blogs and forums. And even with the introduction of brick-and-mortar stores that cater to them, those strong online communities, usually on social media platforms, remain invaluable for sharing networks and knowledge and, for the would-be moguls of the industry, finding new customers.
The intimacy of specific spaces on the internet is still a powerful driving force in building awareness and promoting brands. There is also the benefit of cross-selling other relevant products: An Orthodox Jewish woman who loves fashion might also be interested in a travel agent who specializes in religious sites. One hand washes the other.
I spoke to Emily Smith, a member of the Church of Jesus Christ of Latter-day Saints with 24,000 followers on Instagram (@modestgoddess). Smith started out as a modest fashion blogger, showcasing clothes that fit her lifestyle and setting up a directory of stores for people of different faiths who might be looking for similar items. Eventually, having spotted a gap in the market and with a keen interest in fashion, she began making her own modest fashion, focusing on swimwear and lingerie (the website for the latter is "model-free").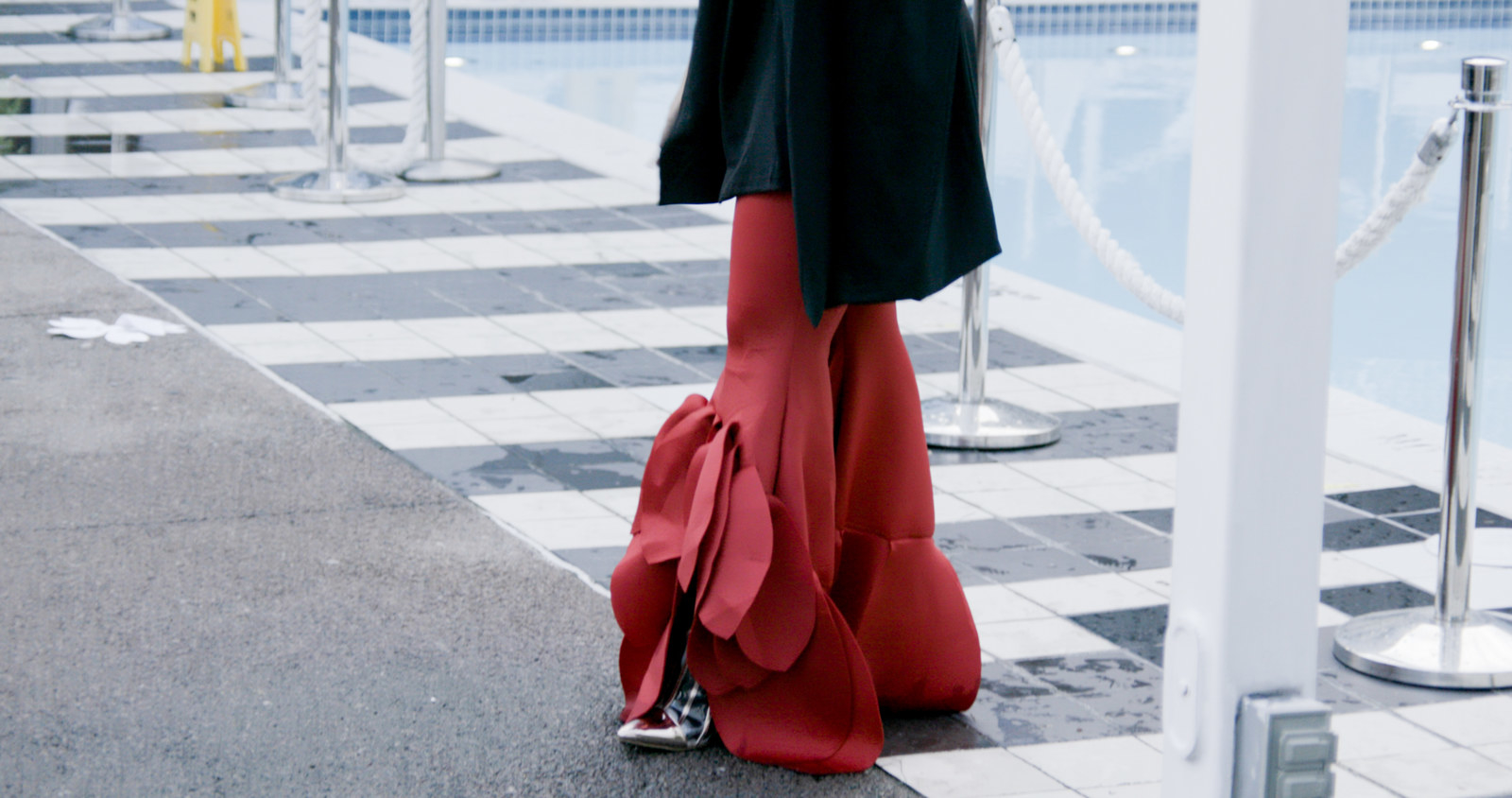 Like Vogl, Smith was moved to make clothes that she herself wanted to wear: styles that adhered to her own personal and religious guidelines (to hide her temple garment, which covers her to the knee and over the shoulders) while being fashionable and trendy. For her, more fabric means more options. "People hear the word 'modest' and think it's archaic," she said. "They think it is stuffy and frumpy. The people dressing modestly are sometimes even more on trend than they are. There's more fabric to work with, there's more you can do."
That certainly was the vibe of the fashion shows at the IMFDF. There were bridal fashions that draped and folded yards of fabric in artful swoops, bejeweled and embellished with delicate handiwork. As many of the looks incorporated head coverings as didn't. The multifaith ethos of the modest fashion industry has turned out to be one of its greatest strengths. This was not a prescriptive fashion show, many of the patrons told me as they collected business cards and tried on and bought all sorts of styles. This was more of a "come as you are" bonanza, where you got to determine your comfort level, and then dress accordingly.
Modest fashion isn't going anywhere.
What was a trend a decade ago has matured into something far more long lasting. On the one hand, it is a nifty way to package and sell religious identities aka capitalism at its efficient finest. I ended up buying a floor-length tulle skirt.
But on another, it is a long overdue and welcome development for women of faith interested in fashion, whether as creators or customers, getting to showcase and express who they "belong" to and what they ascribe to in the clothes on their very backs. ●