The US Has Few Ties To Chechnya, And Less Influence
"We just don't have a role."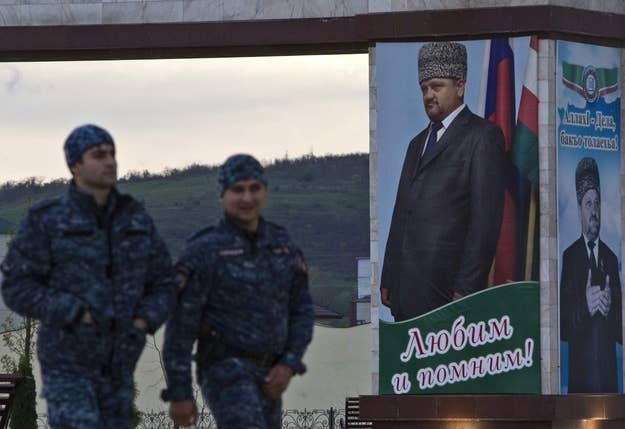 Long before the son of Chechen immigrants attacked Boston, America had given up on Chechnya.
The American government never found a way to exert much leverage in Boris Yeltsin's and Vladimir Putin's brutal wars to put down the insurgency in the restive southern republic, though debates over it, a former administration official said, at times divided the Bush Administration. But there is, in reality, scarcely any American connection to the region. There is no Chechen-American advocacy group; and no program for Chechen refugees.
"It's out of sight, out of mind," said Bruce Jackson, a veteran of Republican foreign policy circles who was active in the move to extend NATO into Cenral and Eastern Europe. "We just don't have a role."
"Perhaps the State Department thought it was interference in internal Russian affairs," said Jackson, who personally hosted two young Chechen women who came under the aegis of a French program called Students Without Borders. "But it's also the case that nobody in these societies would speak a word of English, nor that this would be their destination."
The sorts of programs that America has run on behalf of refugees from other countries is done largely in Europe, primarily in Austria, though on the American side, a pair of groups whose skepticism of Russia was formed by the Cold War have played small roles. The Jamestown Foundation, founded in 1984 to support Soviet defectors, has testified on behalf of ethnic Chechens seeking asylum — but its president, Glen Howard, told USA Today that of the mere 200 Chechen immigrants to the United States, few are granted asylum — because of Russian complaints, he said.
The pro-democracy group Freedom House has also run, for a decade, the American Committee for Peace in the Caucasus, which pushes for human rights in the region in reports and briefings to Congress.
Ella Asoyan, a senior program officer with Freedom House's Eurasia program, said that the group hopes that the Boston bombings will not prompt the American government to follow some European governments in further cutting down on admitting refugees and asylum-seekers from the North Caucasus.
"We trust that whatever the US government's response to the horrendous tragedy in Boston is, it will not undermine the spirit of the immigrant culture on which the US is built, or interfere with the US historical support for human rights worldwide," she said.
And a few voices continue to make the case that the U.S. should do more. The Boston bombings are a sign, to them, that Russia has not actually succeeded in pacifying the Caucasus, and that what exists of Chechnya's civil society — opposed both to the Islamists and the brutal and corrupt pro-Russian regional government — needs more support.
"The north Caucasus increasingly is out of control," said Jackson. "It is no longer being governed by Russia, or anyone else."