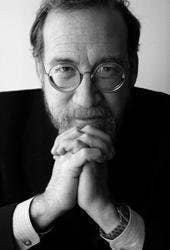 The writer Richard Ben Cramer, who died Monday at the age of 62 at Johns Hopkins, wrote one of the very few enduring books about presidential politics, "What It Takes." Published during the 1992 campaign, far too late, the book sank like a stone (in his recollection at least), only to rise slowly until it became a model and a talisman for a new generation of political writers.
Richard was a character as large as the politicians and ballplayers he wrote about; or at least, as large as he made those men, some of them superficially fairly dull, seem — once he had climbed into their heads and learned to speak their voices. He had a beard and a gravely voice and wore absurd, baggy gardening pants; he lived in a big house on Maryland's Eastern Shore that Joe Biden had helped him select. Richard cared far more about the people he wrote about than about party or policy. In fact, he unabashedly loved many of the people he wrote about, perhaps because he had worked so hard to understand them: The crooked Maryland politicians he came up with; the misunderstood Ted Williams, whose secret kindness he exposed in an Esquire piece you should read immediately; Bob Dole!; and George W. Bush, who had been a great source of his on the 1988 campaign. Richard and W. discussed a book that would have had the writer sitting in the West Wing through the year 2001, a vetoed project that must be the best unwritten book in the history of American politics.
Richard wanted to understand things above all. He didn't particularly share the improving impulse of his friend Joe Biden. Biden, in fact, had big dreams for improving the house he helped pick. But Richard seemed to enjoy its decrepit grandeur, enjoyed railing against the nearby subdivision developers of "Moron Acres." He lived like some sort of exiled royalty, with his wife Joan.
"What It Takes" was dismissed, on publication, as too big, too self-indulgent, and not relevant enough. Richard was a writer to whom that kind of criticism stung. Harsh reviews and weak sales left him "dismayed, bereft, maybe clinically depressed," he said. That was true even 20 years later, even when four younger political reporters (Chris Cillizza, Jonathan Martin, and Sasha Issenberg were also on that pilgrimage) were sitting at his feet marveling at him, and at the honor of spending time with him. We had been invited to meet Cramer by a young writer he'd befriended, Jack Bohrer, who was on a mission to persuade Richard of something he had never quite grasped: That "What It Takes," a book he thought of as a disastrous commercial failure, had stood the test of time. Richard couldn't conceal his pleasure in the admiration his book had finally won; he always knew it was great.
"I knew that there were people who still read it, but I didn't kind of know that it was something in their lives," he told me for a profile I wrote later that year. "And that's lovely."
We came to visit Chestertown when political reporting, always mostly a business of ephemera, had reached its most fleeting. Tweets and blog items aren't built to last; they're instruments for conveying the message of a moment. Most news articles were always just as ephemeral, but it has become harder to pretend that they'll live forever. But Richard never had any interest in the modest new ambitions of the contemporary media. He admired Tom Wolfe, and he had shockingly grand, novelistic aspirations of capturing men in full. After a great newspaper career — he won a Pulitzer for international reporting at the Philadelphia Inquirer during its 1970s glory days — he persuaded a publisher to back his insane election project. He didn't really care what people wanted to hear: He rehabilitated the hated Ted Williams; he wrote a dark and revealing biography of the beloved Joe DiMaggio. His ambitions were really almost unequaled among nonfiction writers: Among the projects he took on was a kind of requiem for secular American Jews' romance with Israel, "How Israel Lost," a book that made no effort at all, with its assertive voice and handmade form, to fit into the knifey policy debate.
Richard wrote the hell out of "What It Takes," wrote a book that shaped the process of campaigns, one that candidates and their staffers read and absorbed and that by its very force, ensured that nobody could ever write another book like it. But great young reporters still read it. And some — as his beloved daughter Ruby, who inherited his great talent and his stubbornness (and is a reporter for BuzzFeed) has convinced me — still aspire to his goal of telling stories so good that they'll last forever.