Donald Trump Will Dominate The Democratic Primary. Elizabeth Warren Just Showed Him How.
Will the media go along? Will we have a choice?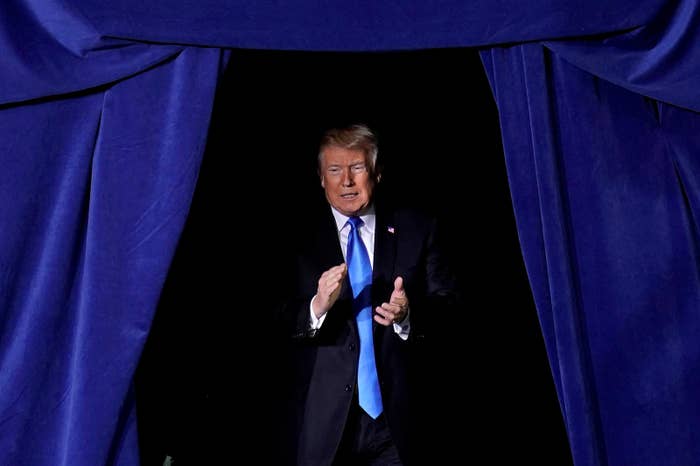 As Democrats look toward a presidential primary that will begin in earnest approximately 11 seconds after the midterms, candidates should be ready for a new reality, and the media for a new challenge.
The reality is that the most important pundit, commentator, and great mentioner of the 2020 primary will be President Donald Trump.
And the challenge for the media will be whether or not to let him dominate the Democratic primary.
Democratic voters got an early sense of this when they woke up Monday morning to a slickly produced video from Elizabeth Warren about her DNA. The first 19 words in the video are spoken, sneeringly, by Donald Trump. The rest of the video answers a question Trump raised, takes a piece of bait he'd laid out and Warren furiously, seeing no other option, took as a symbol of her willingness to "fight." The video is, most of all, the strongest Democratic candidate, thinking first of how to win the Democratic nomination, engaging entirely in absurd, racist terms laid out by the president of the United States. Might as well deal with it now, the logic goes; Obama eventually submitted to the grotesque ritual of releasing his birth certificate in person to the White House press.