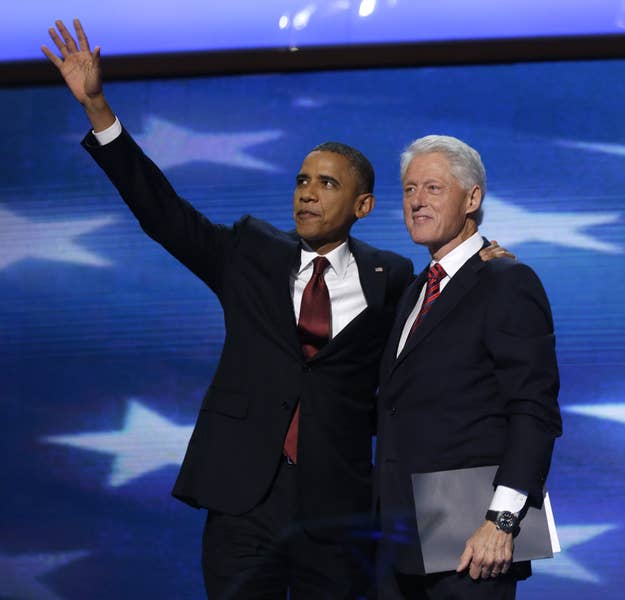 Former President Bill Clinton will be a frequent presence on the stump for President Barack Obama over the next two months, and will focus his campaigning on the Midwest, a top Senate Democrat told BuzzFeed Thursday.
"He'll spent a lot of time out there, particularly in the Midwest," said Senator Chuck Schumer, who said Clinton had described his plans.
Clinton's speech well-received speech Thursday night transformed him from an uneasy presidential ally into the central defender of Obama's record and promoter of his right to a second term. He is particularly effective for two reasons: His appeal to white working class Democrats who are this year's key swing voters; and the fact that many of the season's Republican attacks are based on allegations that Obama has broken with a more centrist Clinton legacy.
Schumer first mentioned a planned Clinton tour at a breakfast this morning, but did not say where Clinton would go.
"The message you heard last night, he's gonna repeat across the country," Schumer said in an interview with BuzzFeed.
CORRECTION: An earlier version of this story suggested an earlier report had mentioned a bus tour, which it did not.