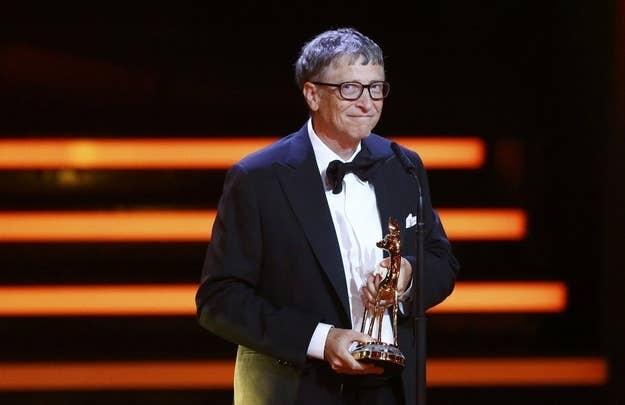 Bill Gates voted "yes" on the 2012 referendum that legalized marijuana in his home state, he told BuzzFeed in an interview Tuesday.
Gates, the wealthiest American and the nation's largest philanthropist, said he didn't expect the law to pass — but that now "it will be interesting to see" how the program develops.
"It's an experiment, and it's probably good to have a couple states try it out to see before you make that national policy," he said.
Gates flatly refused to answer the question of whether he has smoked pot, though he is listed on the Marijuana Policy Project's ranking of "influential marijuana users," and suggested to journalists in the 1990s that he had tried both marijuana and LSD.
Gates is known in philanthropic circles, where he has focused on global public health and on American education, for pushing to more accurately measure the impact of spending on philanthropy and education. He suggested that Washington would have to answer specific questions on that front.
"Can they keep it out of minors' hands? Will it reduce alcohol consumption? Are there some people who use it at levels you might think of as inappropriate? Will drug gangs make less money?" he asked, adding that so far he's been impressed with the implementation of the law, which goes fully into effect later this year.
"I think people are going about this trying to make sure it's labeled well, trying to make sure you're collecting taxes so more than any of the additional state costs that will get imposed by this thing are funded by the consumers," he said.
And he suggested the legal market would cut into the illegal drug trade. Traffickers "are going to make a lot less money, and some of the perverse things about the illegal drug trade will be avoided."
Gates was in New York Tuesday talking about the annual letter from the Bill and Melinda Gates Foundation, which focused on what he argues is good news and positive results from global public health spending.