The Most Encouraging Political Photo In History
Kiss, kiss, bang, bang.
The Congressional Women's baseball game pits members of Congress and the Washington press corps against each other to raise funds and awareness for young women with breast cancer.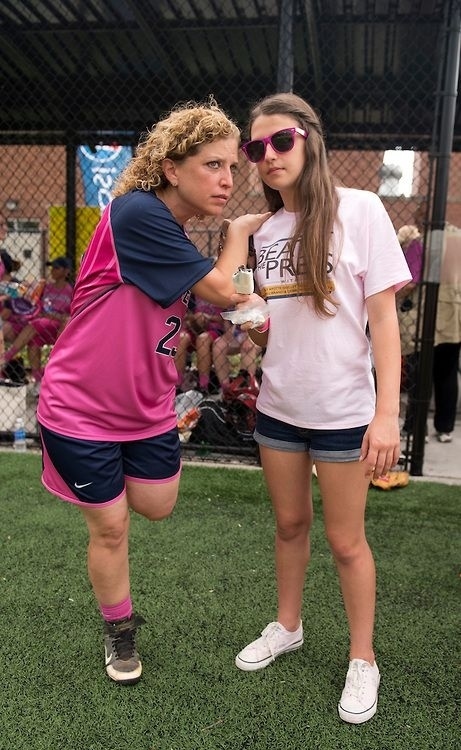 The game can get pretty physical.
Celebrities and members of the media show up and cheer the teams on.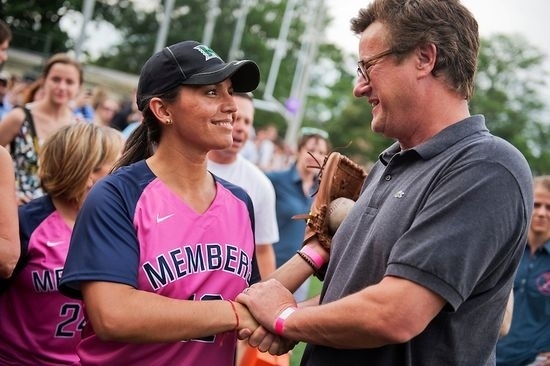 Party leadership was also well represented this year.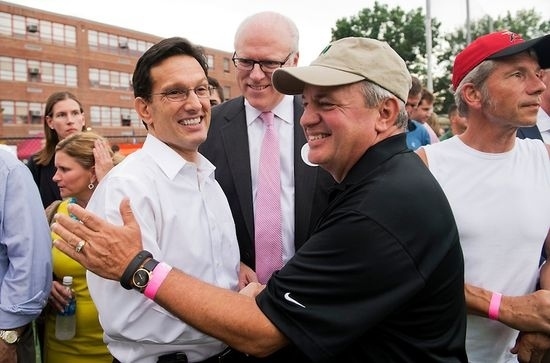 Minority Leader Pelosi cheered heartily as she has been known to do.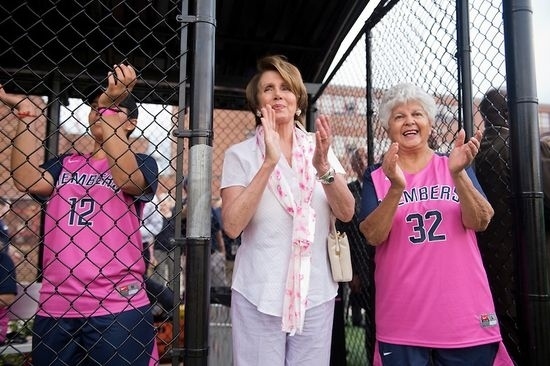 But easily the best moment of the game goes to Speaker John Boehner.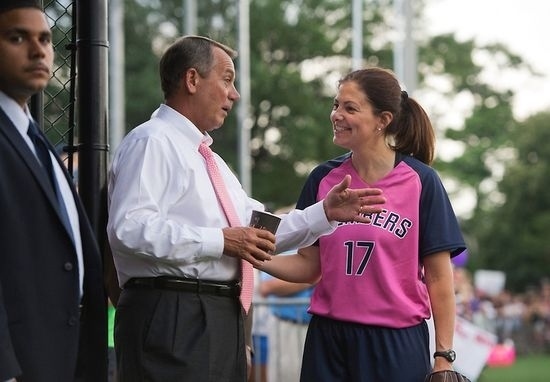 Are you ready for it?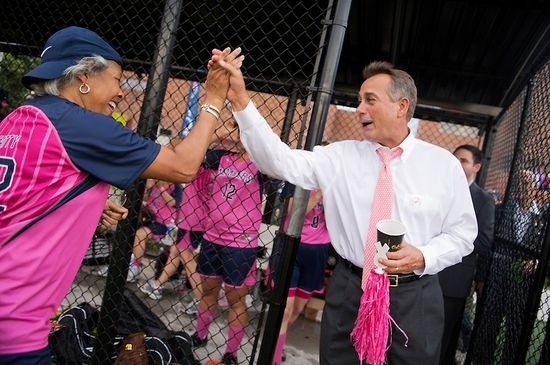 Are you sure!?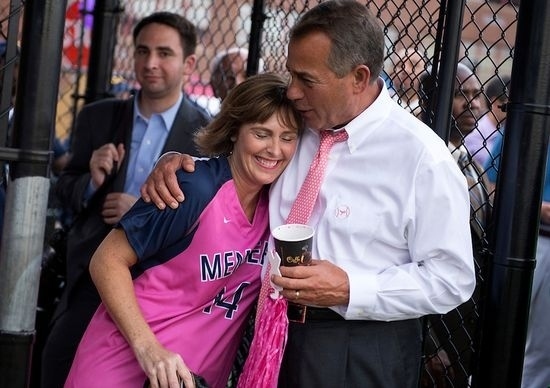 BOOM!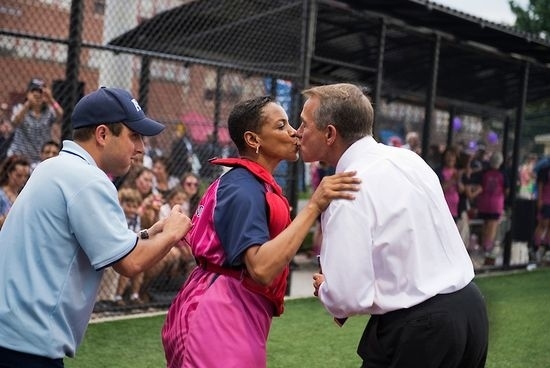 Yes that is Speaker John Boehner, Republican from Ohio, kissing Rep. Donna Edwards Democrat from Maryland.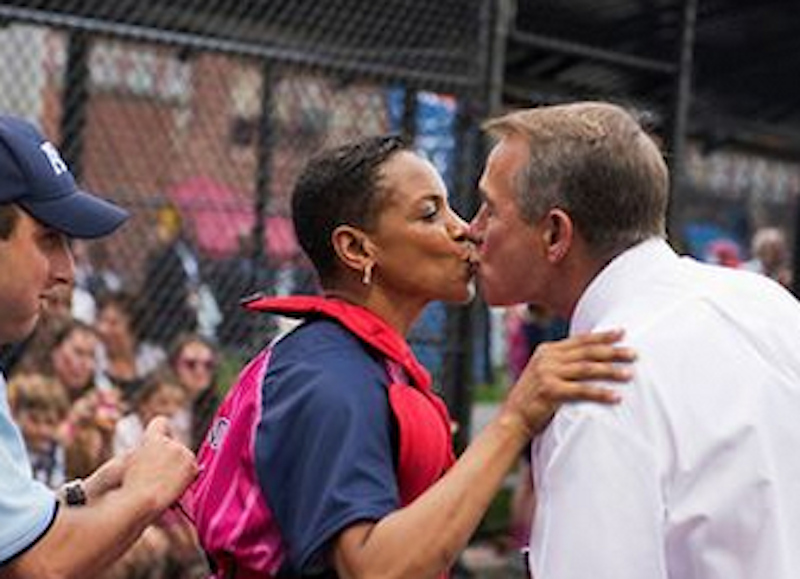 And yep, it is right on the lips.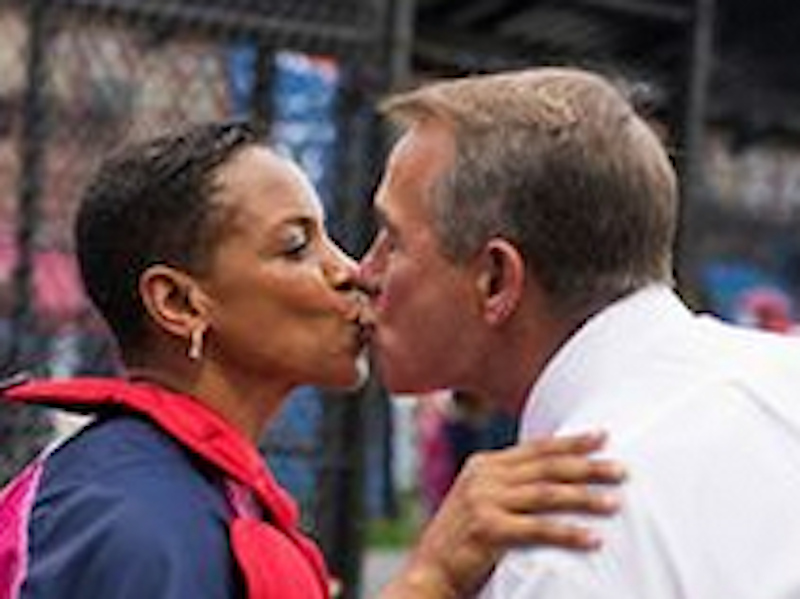 LOOK AT THAT BI-PARTISANISM!!??!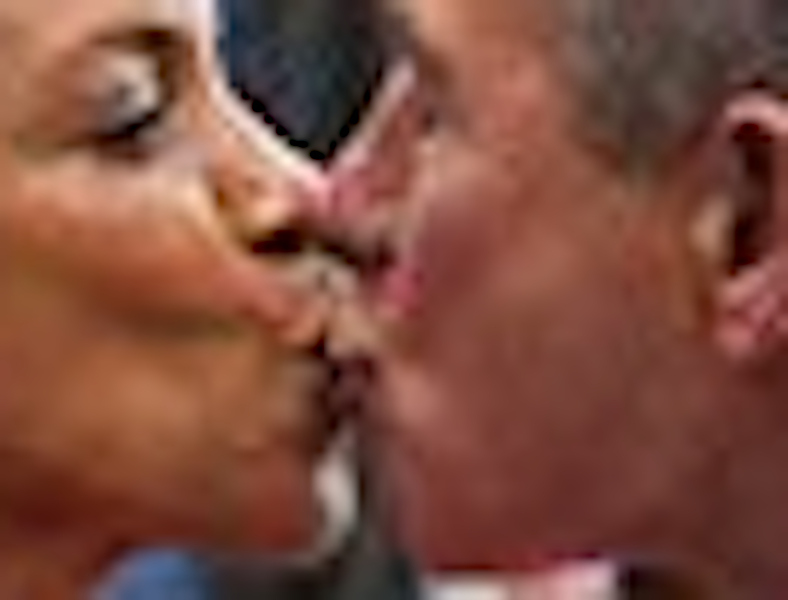 And Debbie Wassermann Schultz says: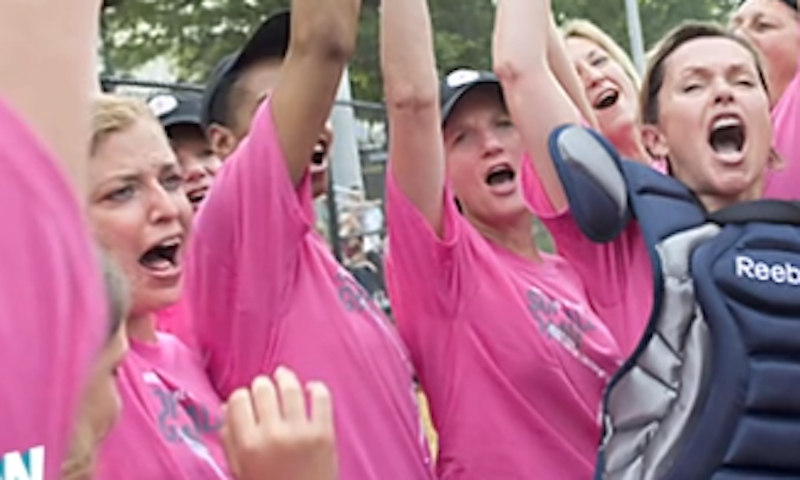 All photos courtesy of Tom Williams of CQ Roll Call and their great Pinterest page.