President Obama Assists With Michelle's Wardrobe On A Windy Day
The winds of change.
The Obamas arrived in Austin today.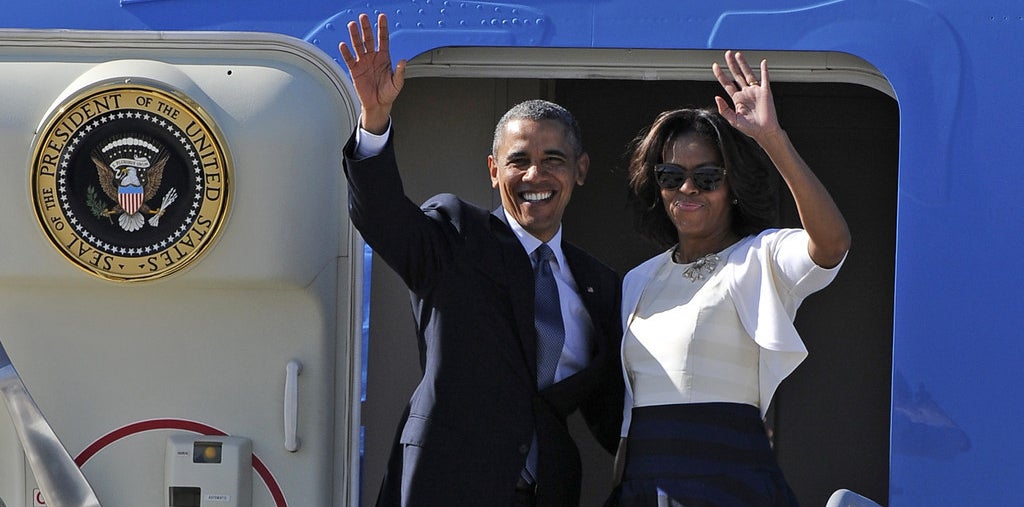 While exiting the plane, because it was super windy, the first lady's dress kept flapping up.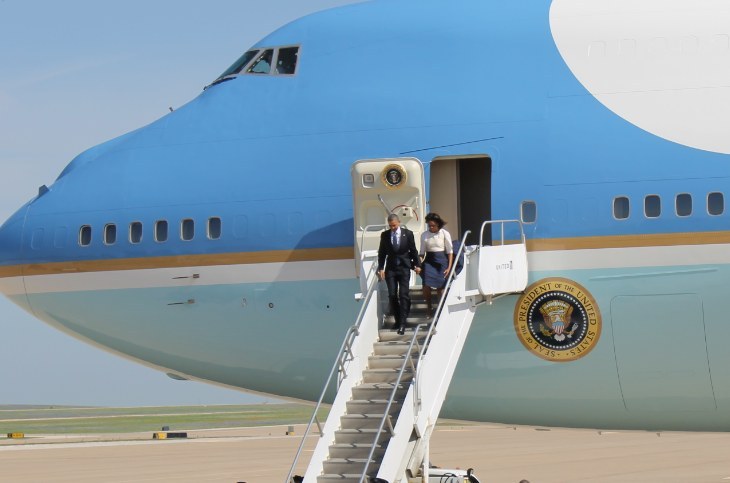 Obama noticed the Marilyn Monroe moment about to happen....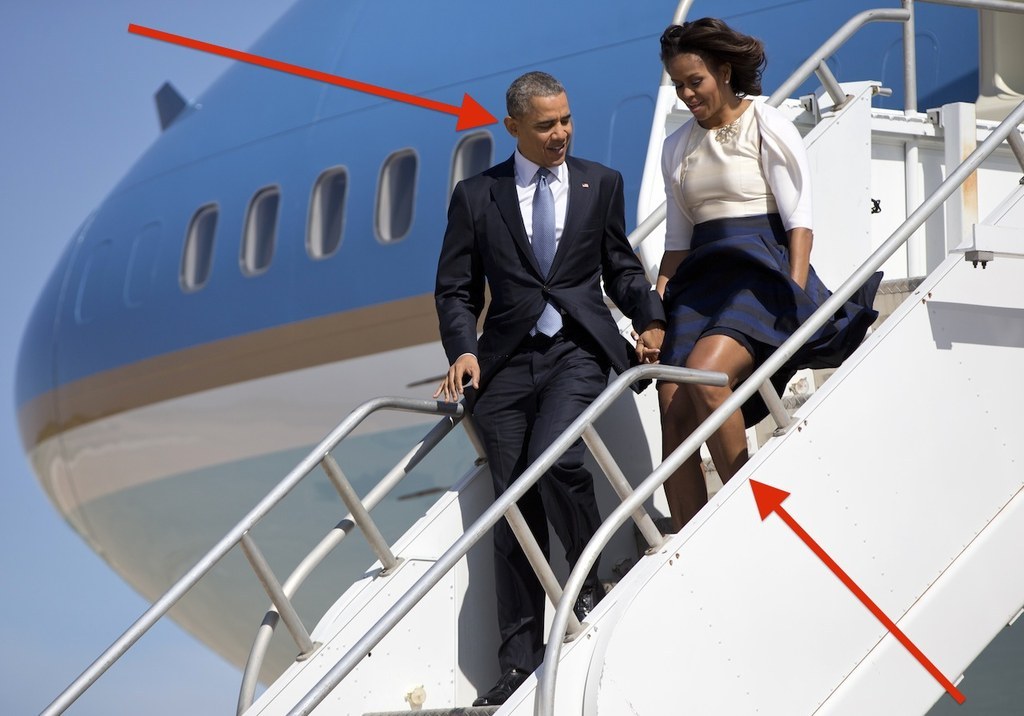 ... he stopped on the stairway to assist in holding the dress down.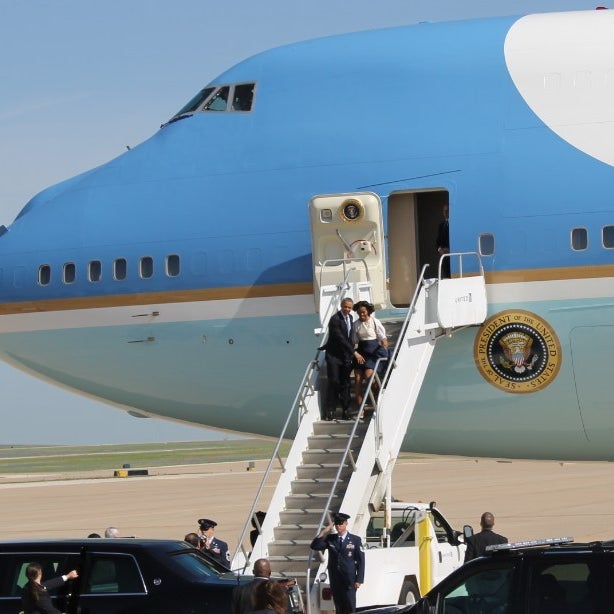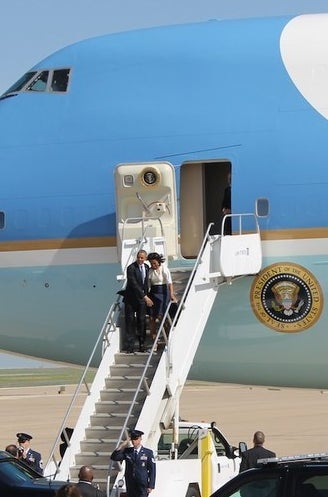 There we go.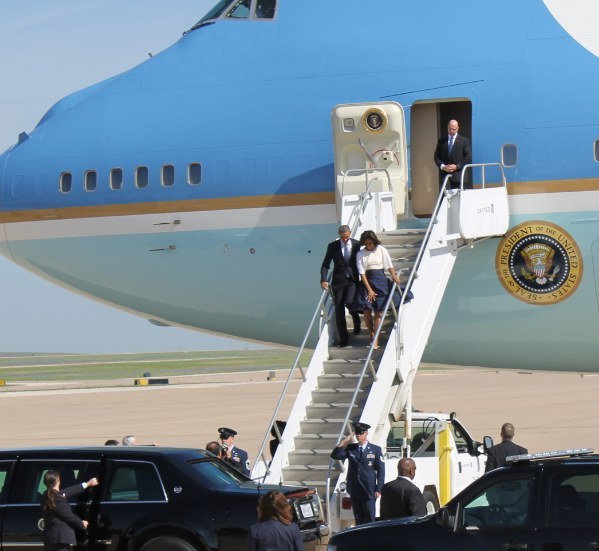 Under control now.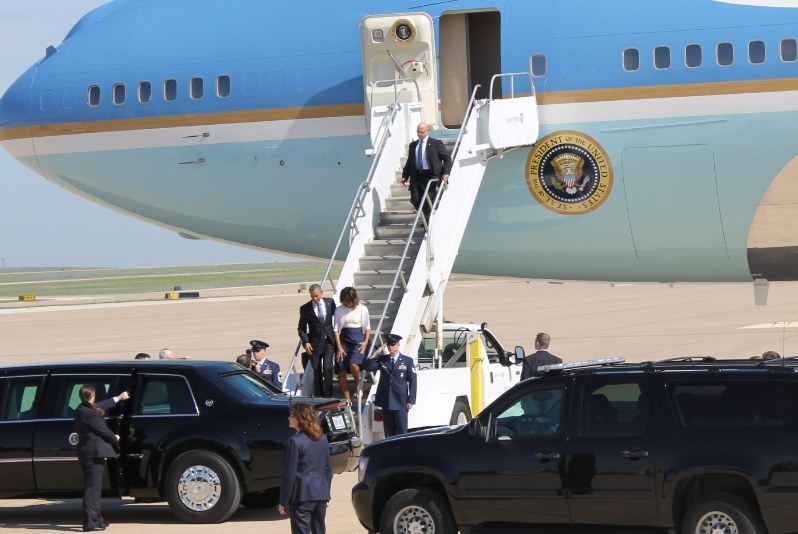 The President had to do the same thing this morning leaving Houston to go to Austin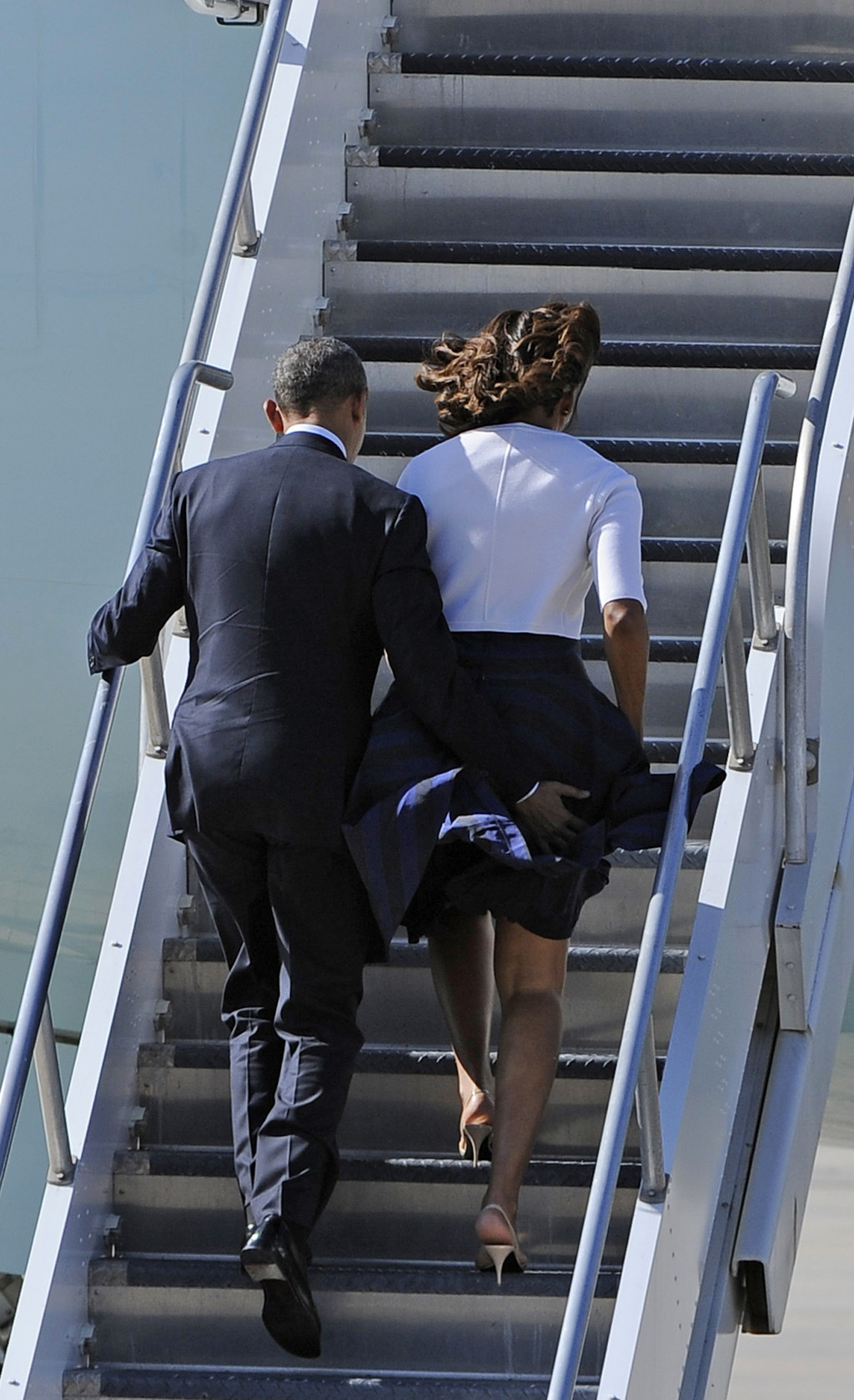 Thanks, Obama!