Obama Trolls Libertarians And Tea Partiers With New Obamacare Bumper Sticker
Don't tread on my Obamacare.
The Gadsden 'Don't Tread On Me' flag has become an adopted banner for the Tea Party and Libertarian movements alike.
Now Obama allies have made their own version of the emblematic banner in support of Obamacare: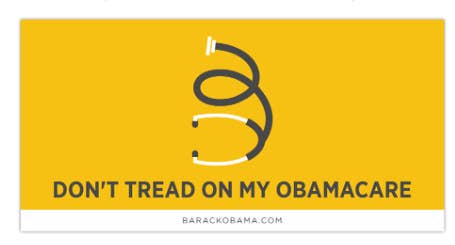 In an email sent out to supporters today, the Obama group Organizing For Action asks the recipient to like them on Facebook to receive their Obamacare bumper sticker.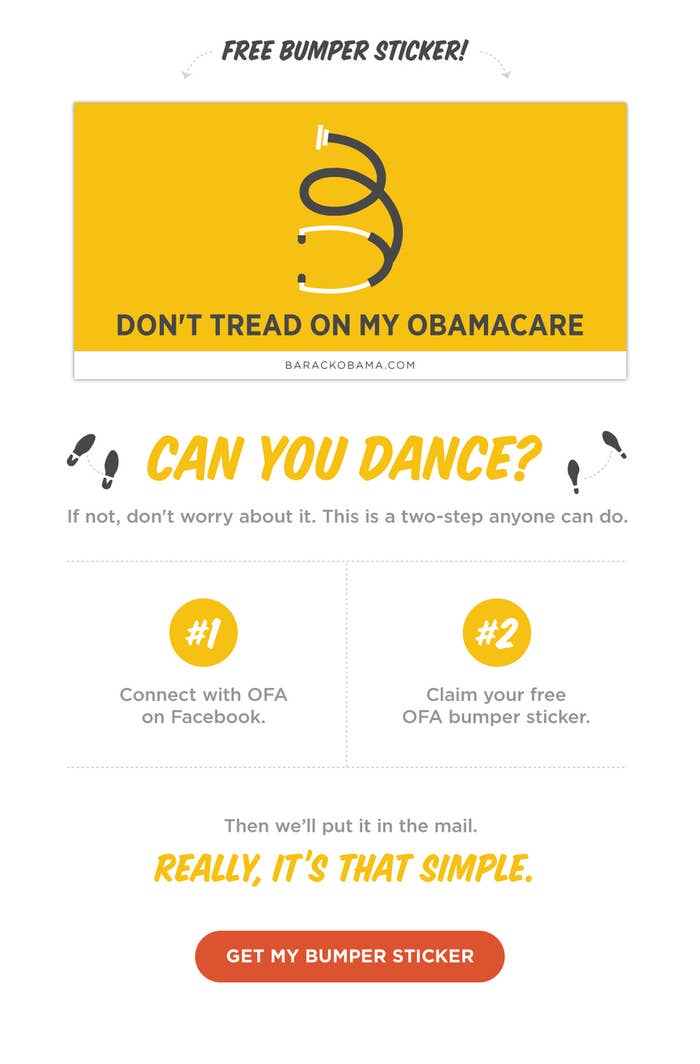 OFA also shows how the Obamacare sticker would look on your computer and VW Bug:

And the Tea party and Libertarians say: