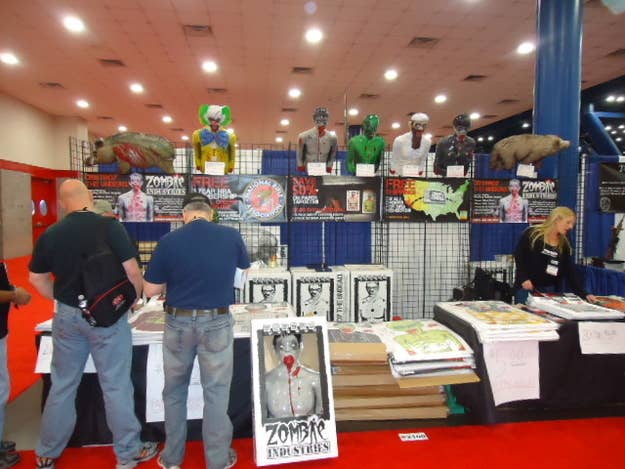 HOUSTON, Texas — The National Rifle Association has asked a vendor at its convention to remove a target that resembles Obama from its booth, a worker told BuzzFeed.
The company, Zombie Industries, sells a range of three-dimensional "life sized" targets that "bleed when you shoot them." The Obama likeness has been on display for two days, but was notably absent on Sunday.
"Someone from the NRA came by and asked us to remove it" a Zombie Industries booth worker told BuzzFeed in hushed tones. "They thought it looked too much like President Obama."
When asked if the Obama likeness was intentional the worker said, "Let's just say I gave my Republican father one for Christmas."
"They are just scared some liberal reporter will come by and start bitching" another booth worker said to men gathered around the booth. "But ya know, he does look very familiar."
The model, named "Rocky" is still available for purchase at the booth but is hidden from sight, leaving a gap among the targets on display which range from Osama bin Laden to a Nazi soldier.
'Rocky' on the Zombie Industries website.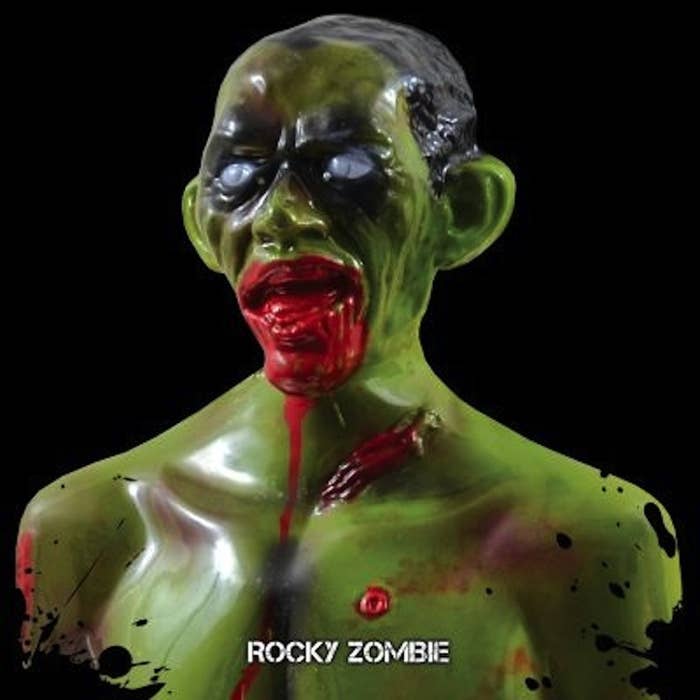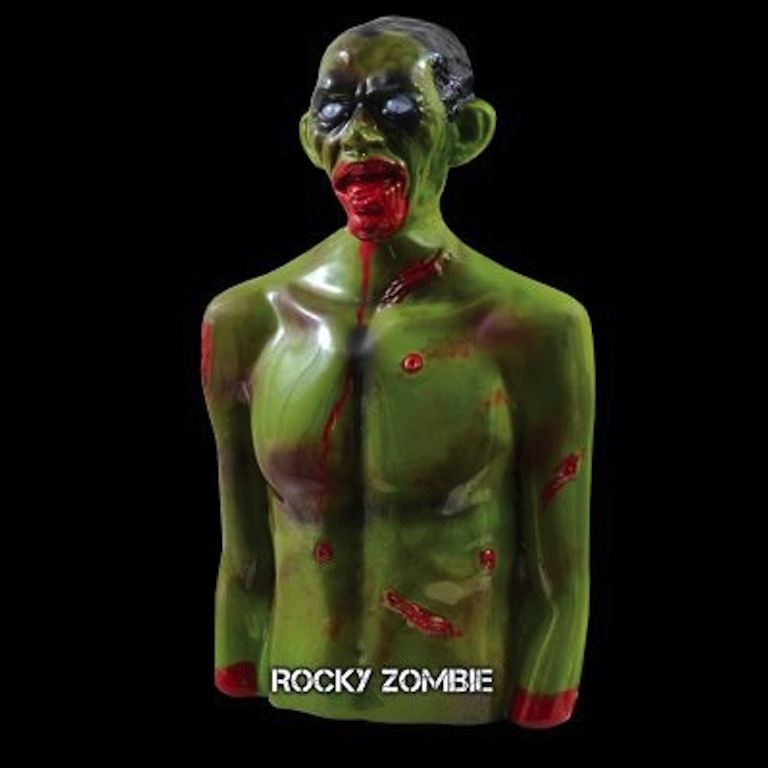 The description of the product on the company website includes subtle references of a political nature:
"A fighter from Detroit, Rocky got his nickname because of the odd shape of his face after a few matches left him a bit rutted in the head... Be warned, Rocky is HIGHLY dangerous due to his quick wit and strength… he was last seen screaming something like, "Zombie Industries believes in America!" And that we do."
Mitt Romney's campaign slogan was during the 2012 election campaign was, "Believe In America."
However, the removed target is not the only Obama likeness that can be found in the massive convention hall. There is an Obama vampire with a stake in his heart that can be seen at the Conan Inc. booth. There is also a familiar likeness at the OPSGEAR booth.
NRA spokespeople didn't immediately respond to inquiries about the Zombie Industries target.
Where the "Obama" target used to sit.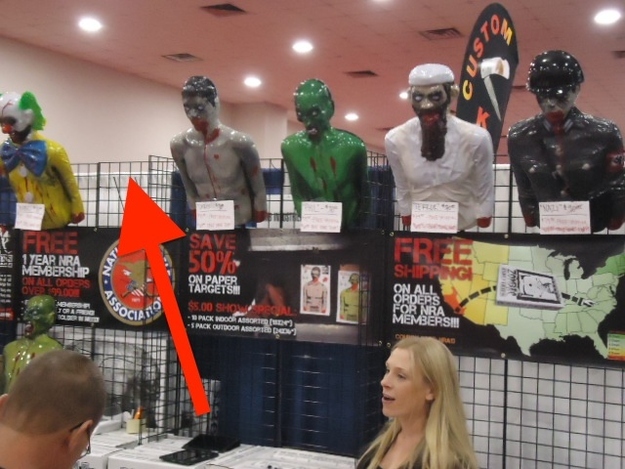 The pamphlet available at the booth has two versions of the Rocky target.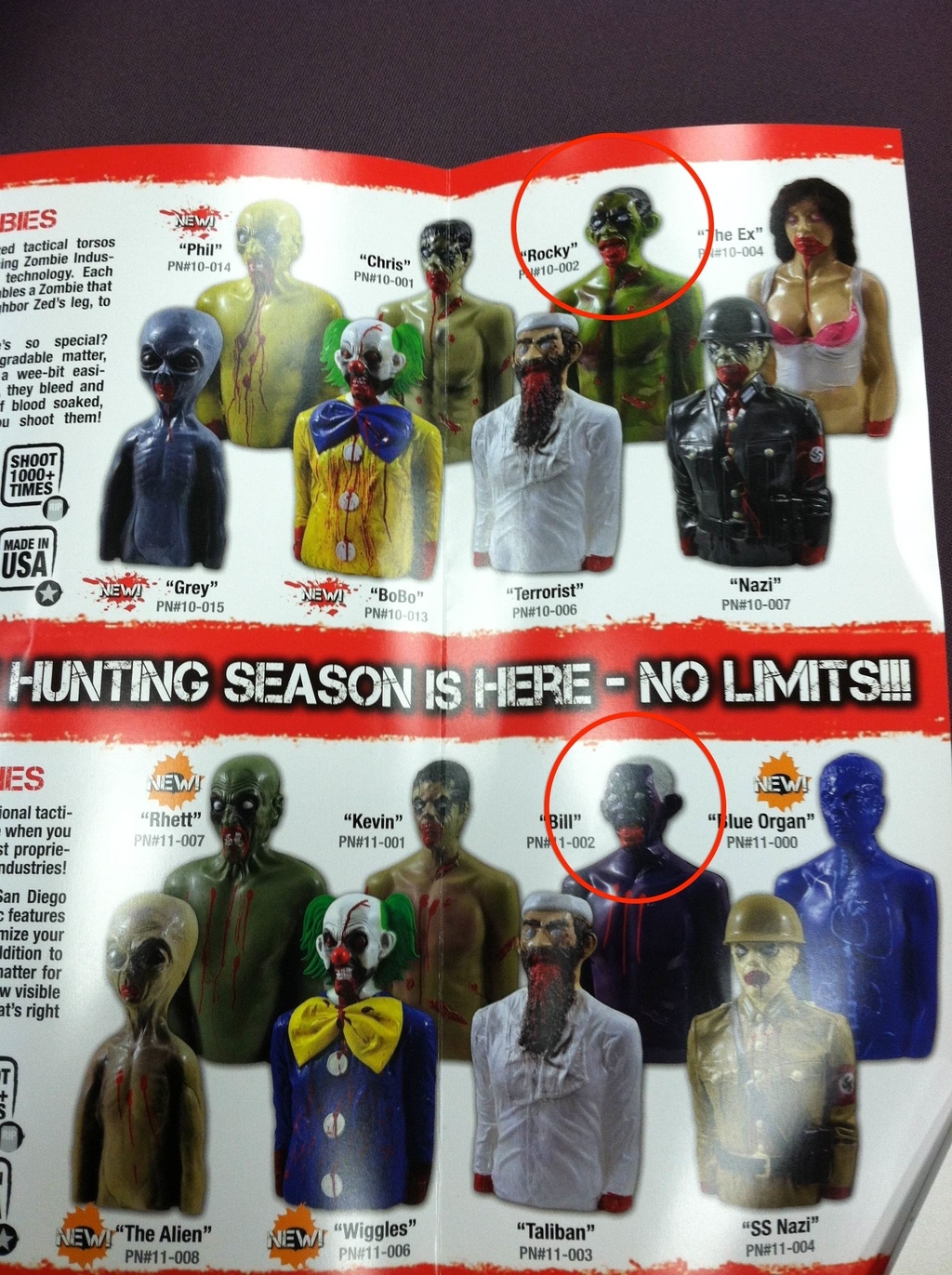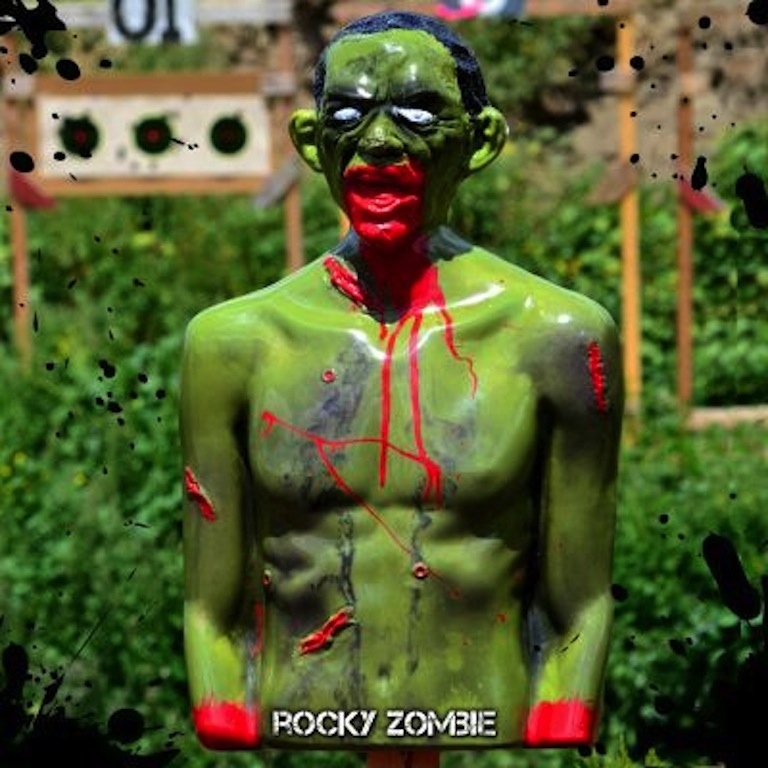 The bleeding target after 700+ rounds had been shot into it.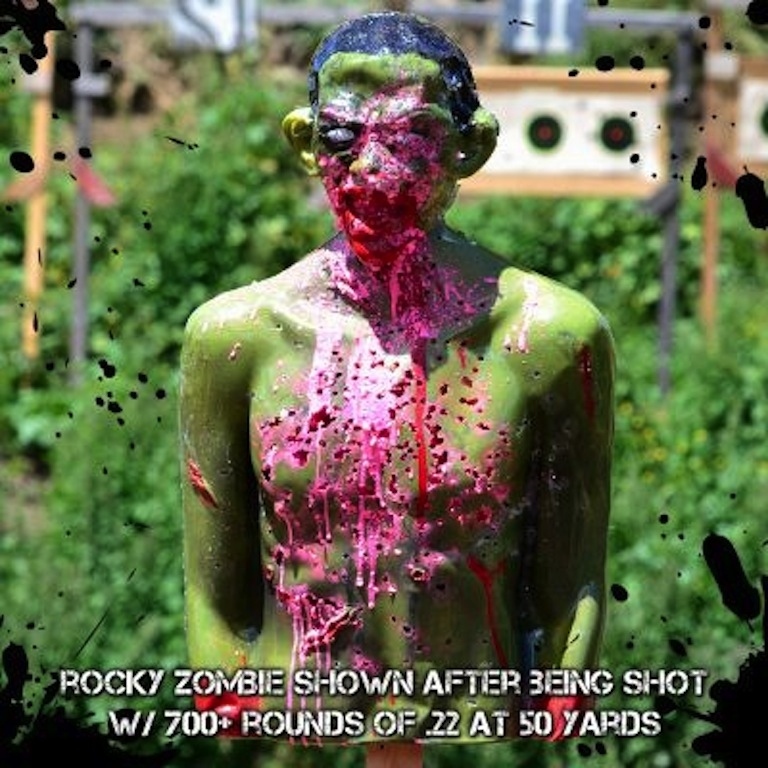 Vampire Obama with a wooden stake in his chest at the Conan booth.
The stake has a "Silver Bullett" inside it.
"Zombie Robber Target" on display at the OPSGEAR booth.