Harry Reid Uses Jill Abramson's New York Times Firing To Attack Republicans
"That is why we need that legislation."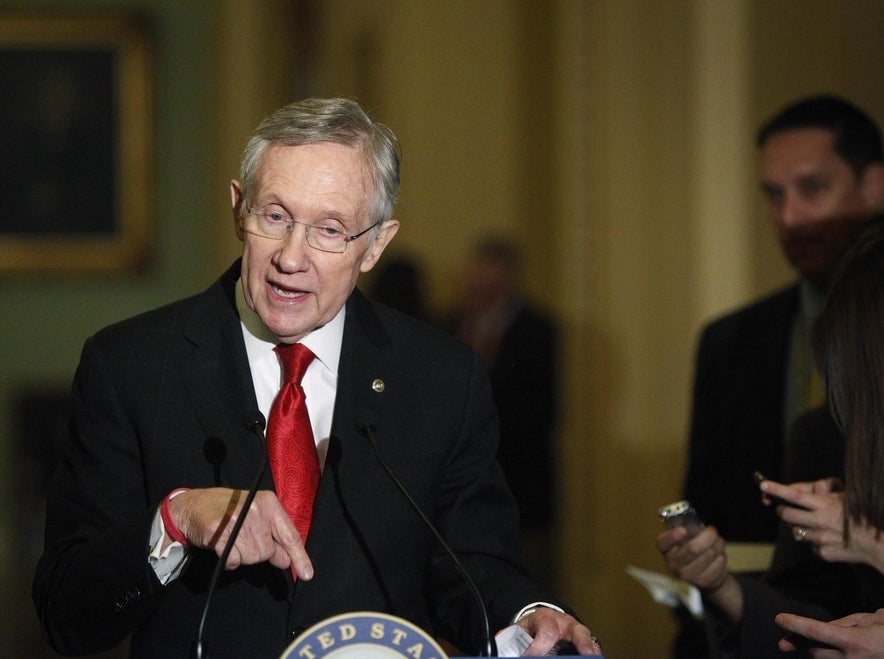 Senate Majority Leader Harry Reid invoked recently fired New York Times Executive Editor Jill Abramson in an attack on Republicans on the Senate floor Wednesday.
Reid argued the gender-pay-gap legislation that Republicans shot down earlier this year would have prevented Abramson's firing.
Look at what happened, it appears, in the New York Times. The woman that ran that newspaper was fired yesterday. Why? It is now in the press because she complained she was doing the same work as men and two different jobs and made a lot less money than they did. That is why we need that legislation.
The Times denied Thursday that Abramson's compensation was less than her predecessor's.