Deleted Tweets Clay Aiken Probably Doesn't Want You To See Now That He Is Running For Office
Sounds like an interesting drinking game tho.
American Idol runner up Clay Aiken is now running for Congress in North Carolina!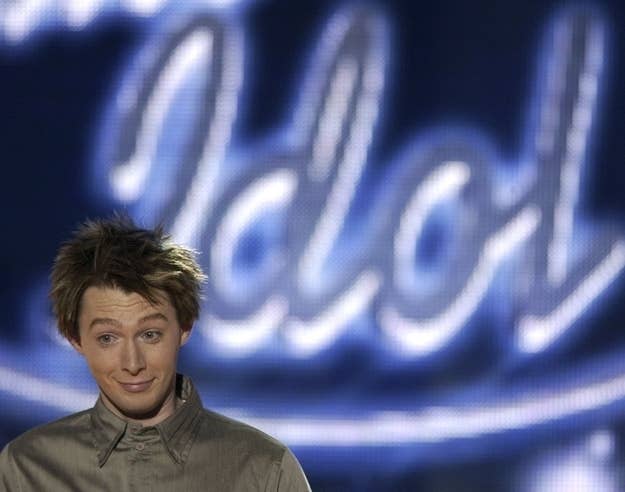 He has even tricked out his Twitter account for the run.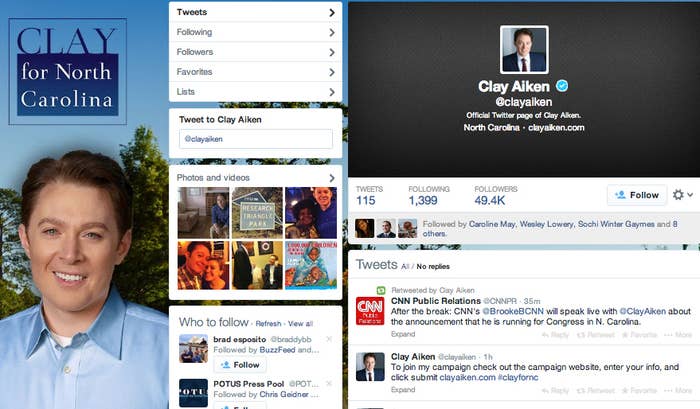 And in preparation for his congressional run, Aiken seems to have deleted most of his old tweets.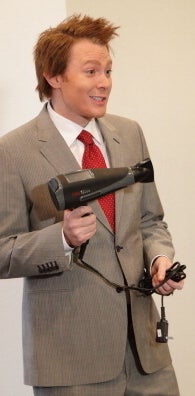 But thanks to our friends at Favstar, we can uncover all of Aiken's deleted, sometimes politically incorrect tweets.

He thinks John Edwards health problems are "karma."

He certainly had an opinion of Mitt Romney's country club.

Um?

And Barack Obama's and Mitt Romney's wives, and Mitt Romney's wife's horse.

He thinks the speaker of the House should get a colonic.

He has an economic plan!

He almost voted for a Republican once!

He really likes Bill Clinton!

This one from 2012 actually started a few problems for the singer.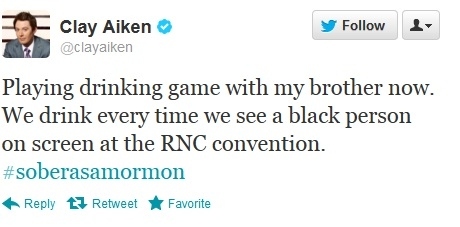 He was happy to see a "black dude beat the white dude."