British Papers Tomorrow Are Going To Be All About A Clinton Sex Scandal Again
Everything old is new again... Millions of Brits are going to wake up to claims that actress Liz Hurley had an affair with the ex-President.
The Sun (circulation two million):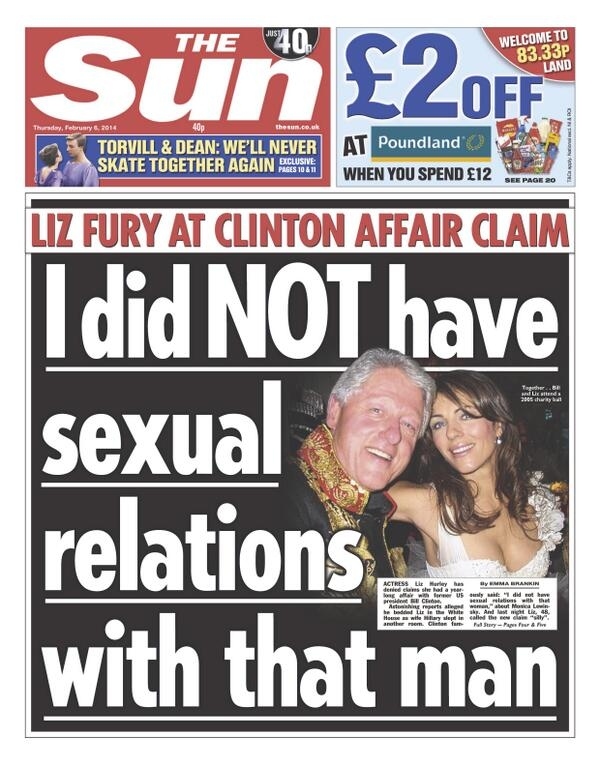 Daily Star (circulation 490,000):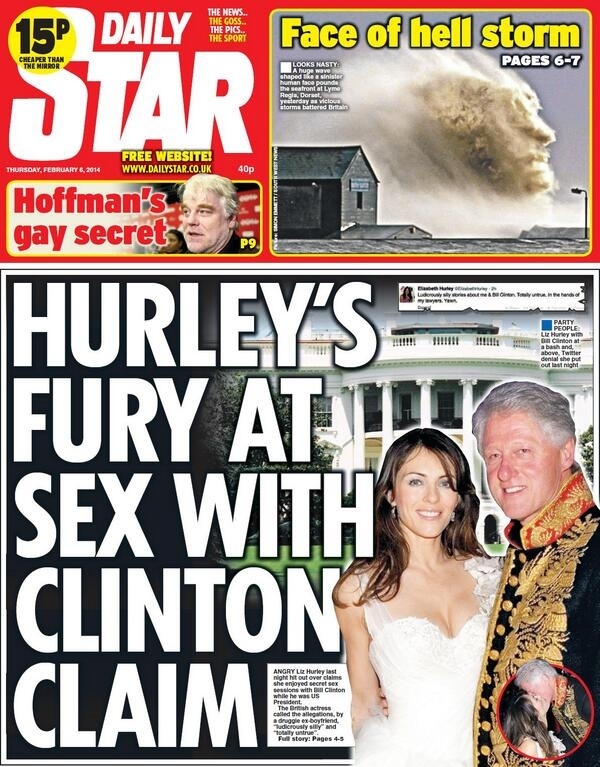 Daily Mail (circulation 1.7 million):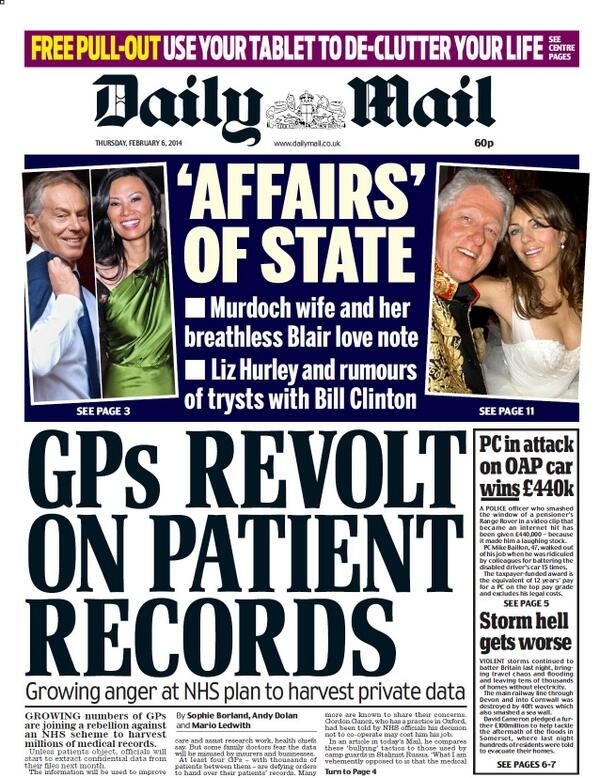 Daily Mirror (circulation 965,000):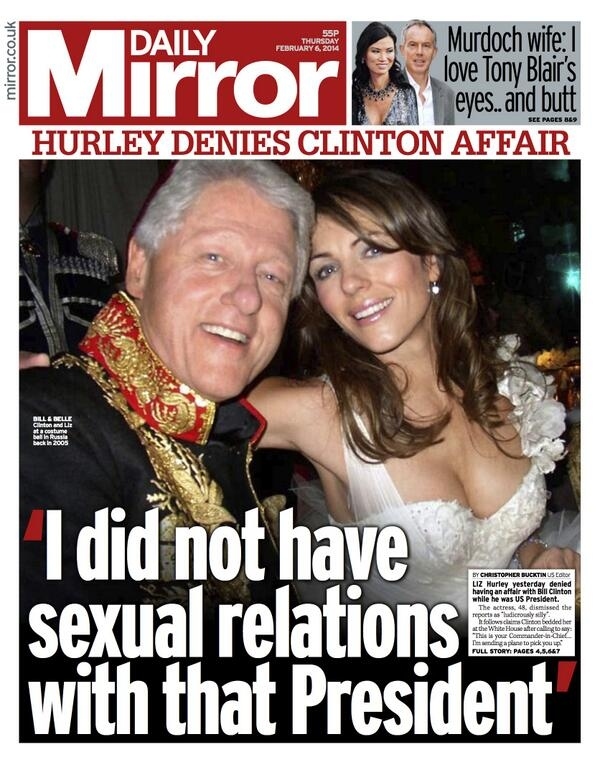 Hurley denies everything.