23 Things I Learned Spending A Day With George H.W. Bush At The George Bush Library
It would be prudent.
It was the 25th Anniversary of George H.W. Bush's presidency this weekend.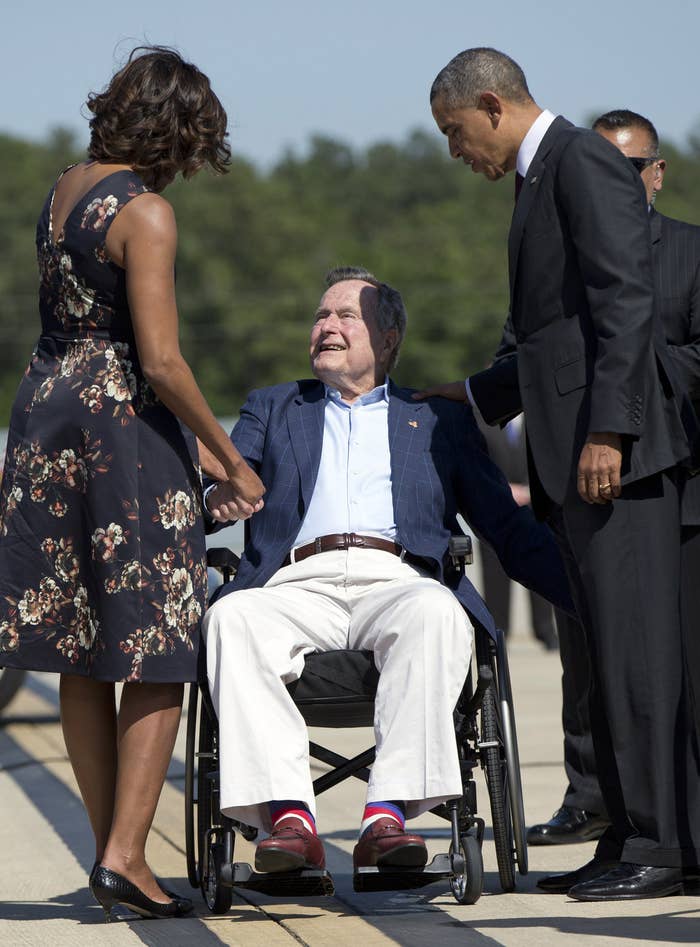 23.
To get to the Bush library you take George Bush Drive to Barbara Bush Drive.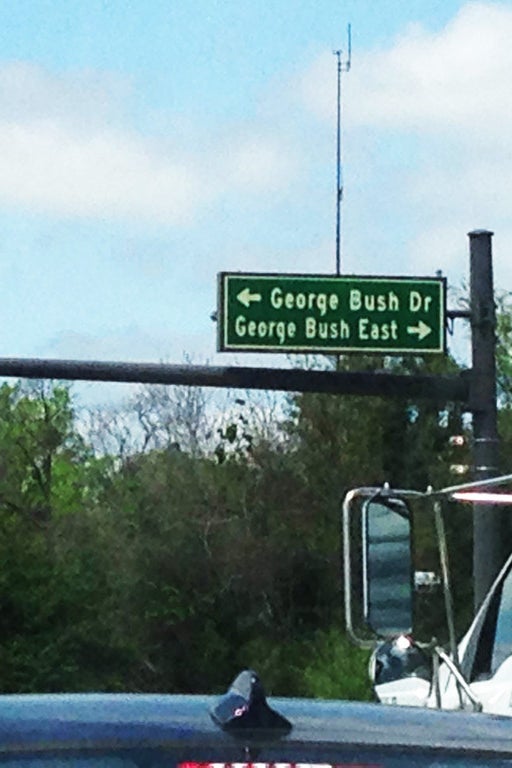 22.
The entrance of the Bush library has a very, very patriotic bench.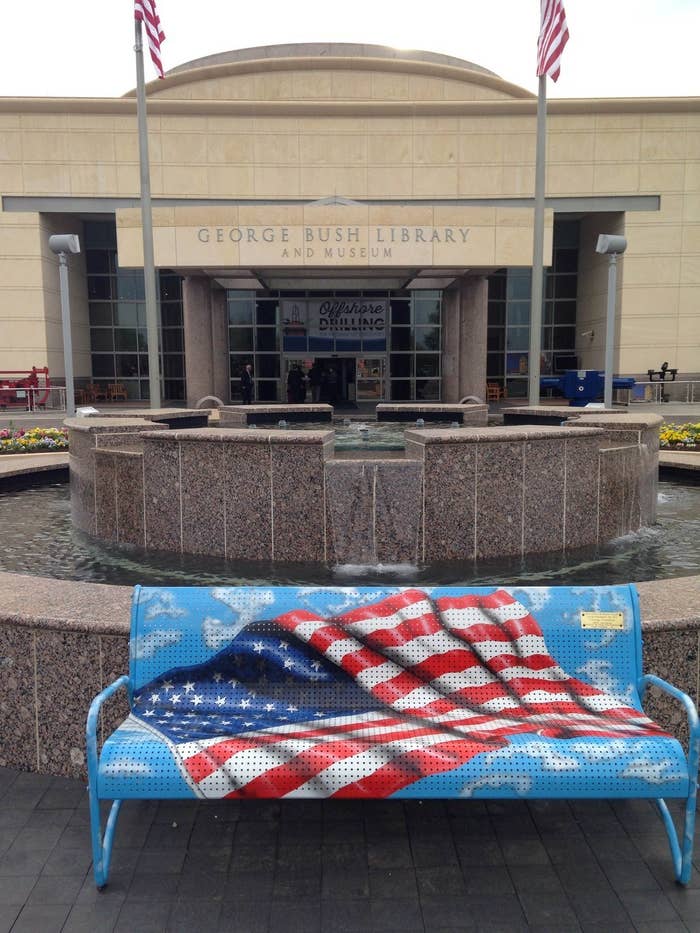 21.
The first thing you notice is there is a great deal of oil drilling stuff around.
There are actually gigantic pieces of oil rigging equipment all around the entrance.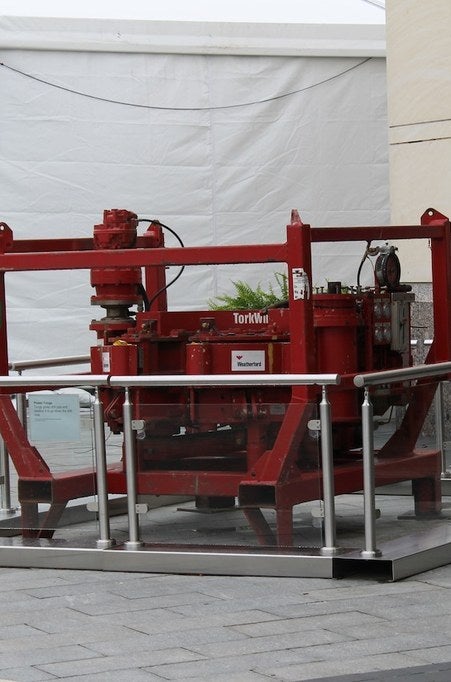 20.
This is what the Bush library serves for breakfast.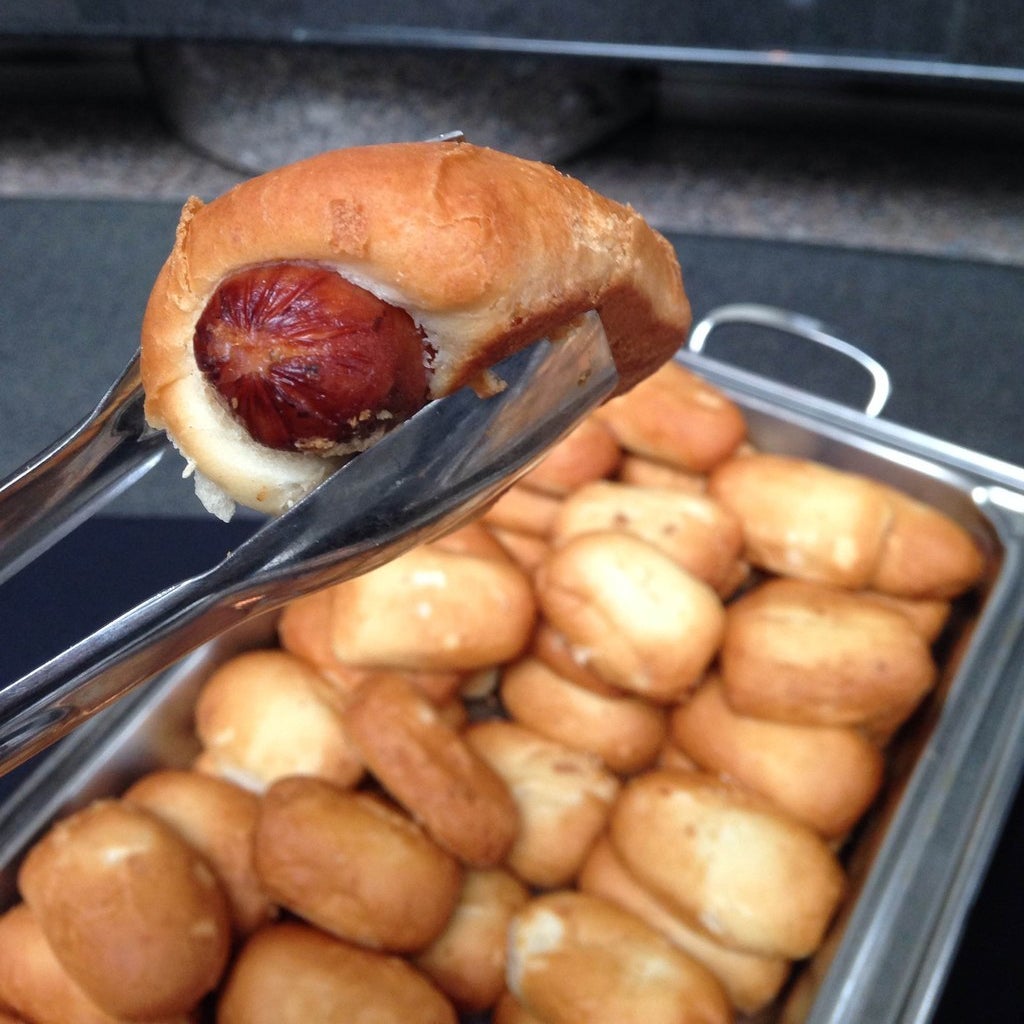 Hot dogs and chocolate covered doughnuts. (A+)
19.
After your chocolate doughnut and hot dog breakfast, you are ushered into this auditorium...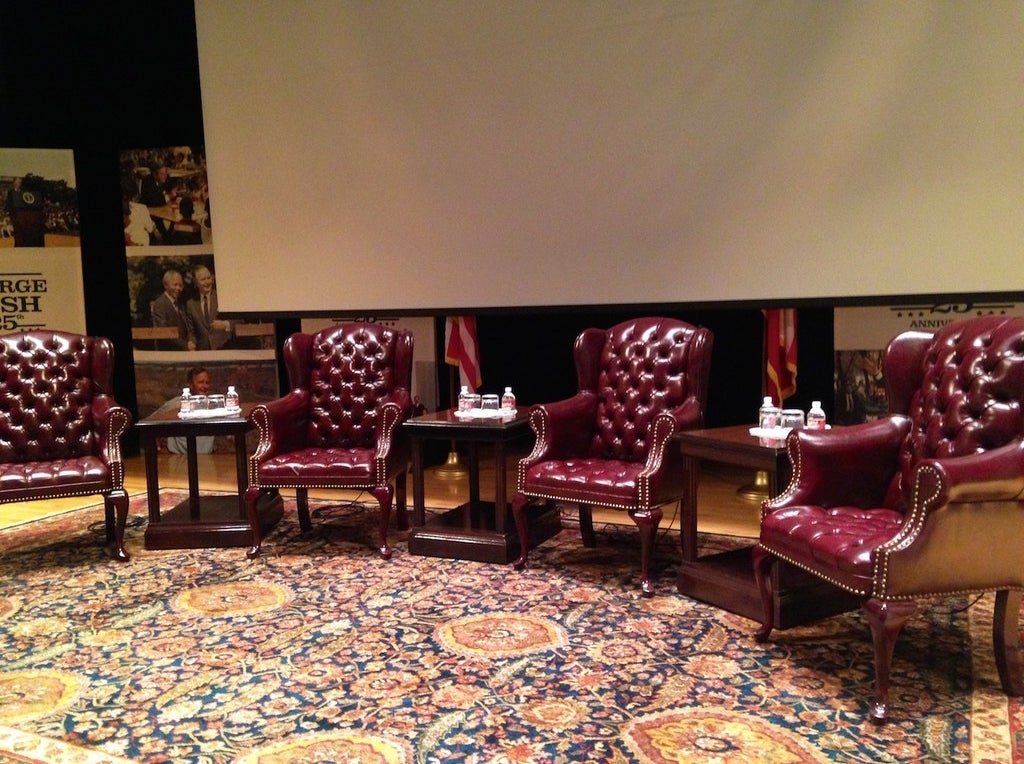 ...where panels of old Bush advisers sit in smoking chairs and talk about how great things were in Bush's White House.
Then George Bush wheels in like a boss.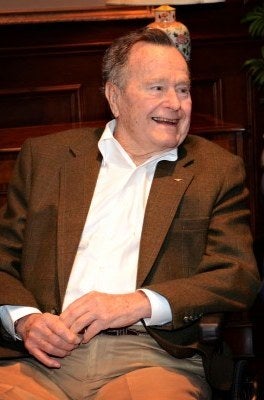 18.
Bush uses a wheelchair to get most places these days. He has a personal aide named Coleman who is by his side at all times.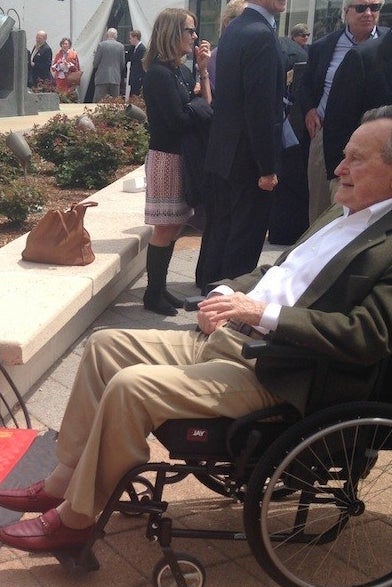 17.
Bush is always surrounded by four Secret Service men, even when he's talking with a close friend.
15.
The library made its own special George Bush socks that you can buy.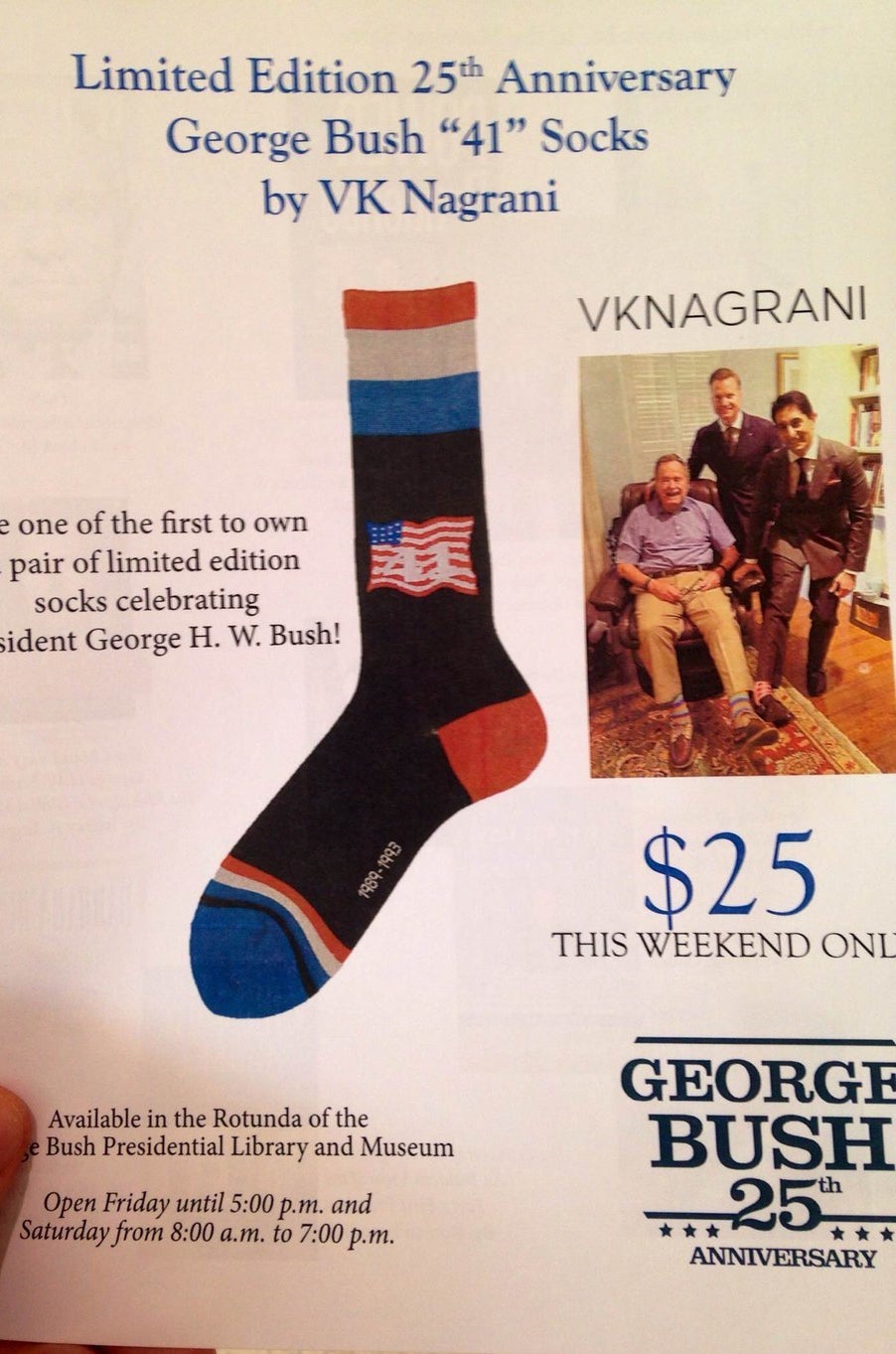 Bush loves wearing colorful socks. Coleman tells BuzzFeed that people will just randomly send Bush pairs of flamboyant socks in the mail and that he and Barbara help the president pick out the socks to wear every day.
At the museum store you can also buy George Bush paper plates.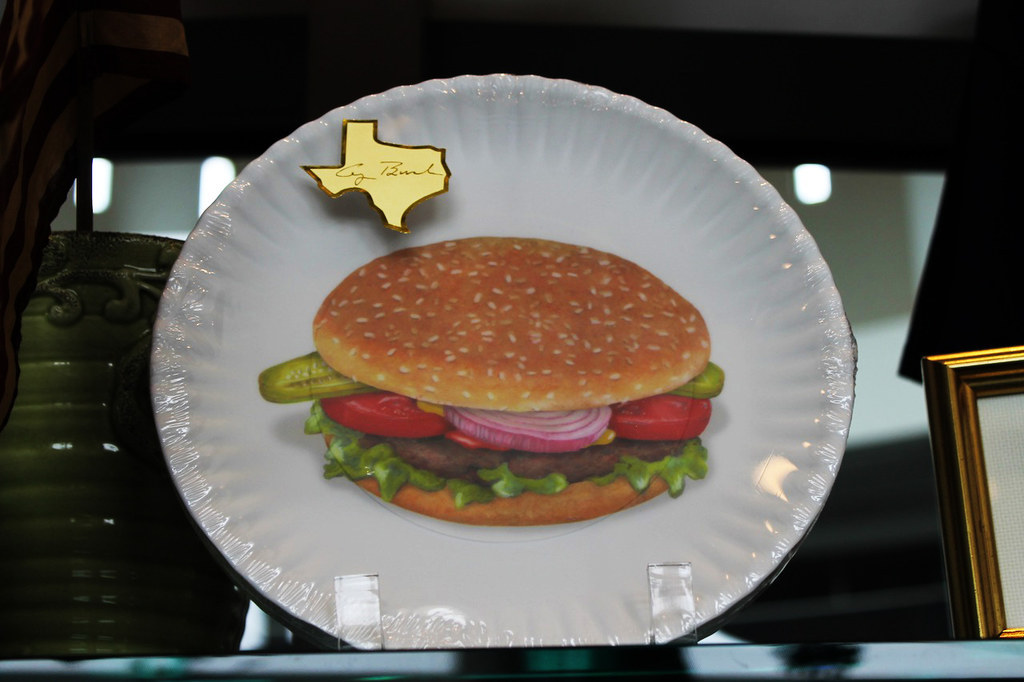 14.
There is a secret "diplomatic room" in the library where they have private dinners and meetings among some pretty amazing pieces of SWAG Bush has received.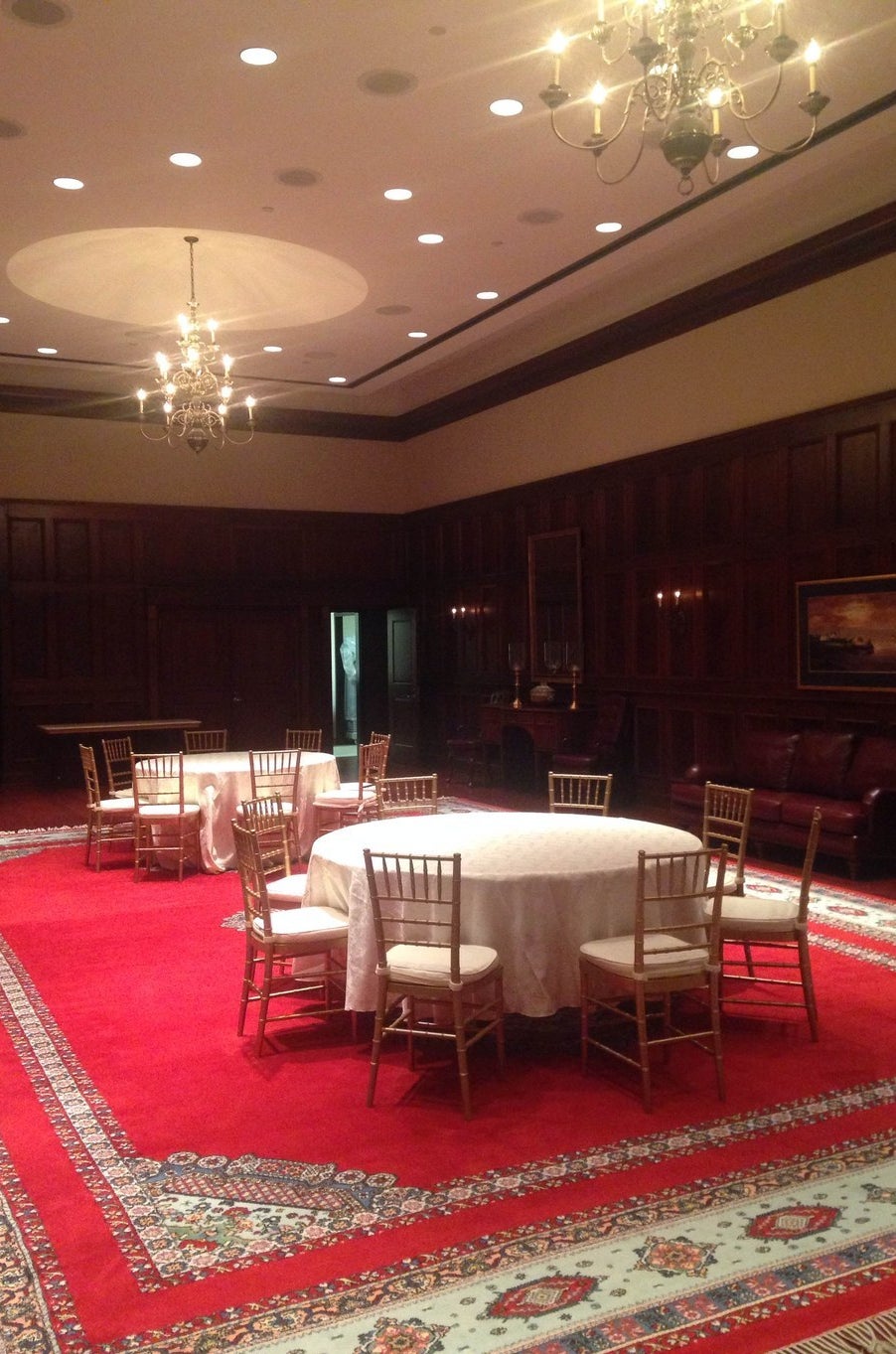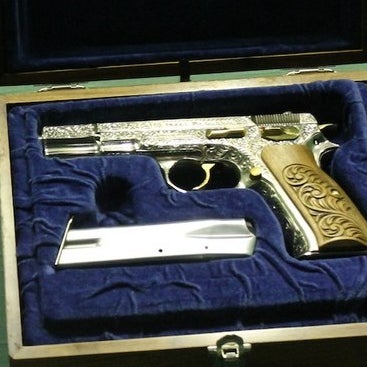 A gun from Poland and a gold fort from Saudi Arabia.
13.
The Bush library also has some interesting paintings, too.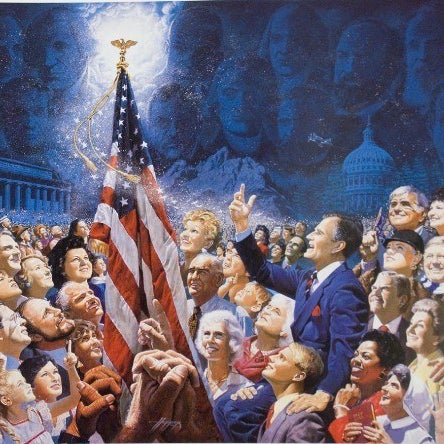 There is this portrait of Bush's inner circle of advisers...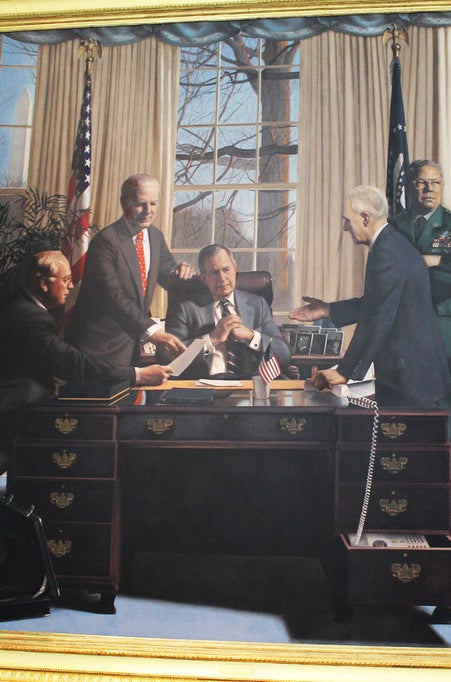 ... and Colin Powell is throwing mad shade.
12.
In the middle of the Bush library there is a gigantic statue of stallions running over fragments of the Berlin Wall.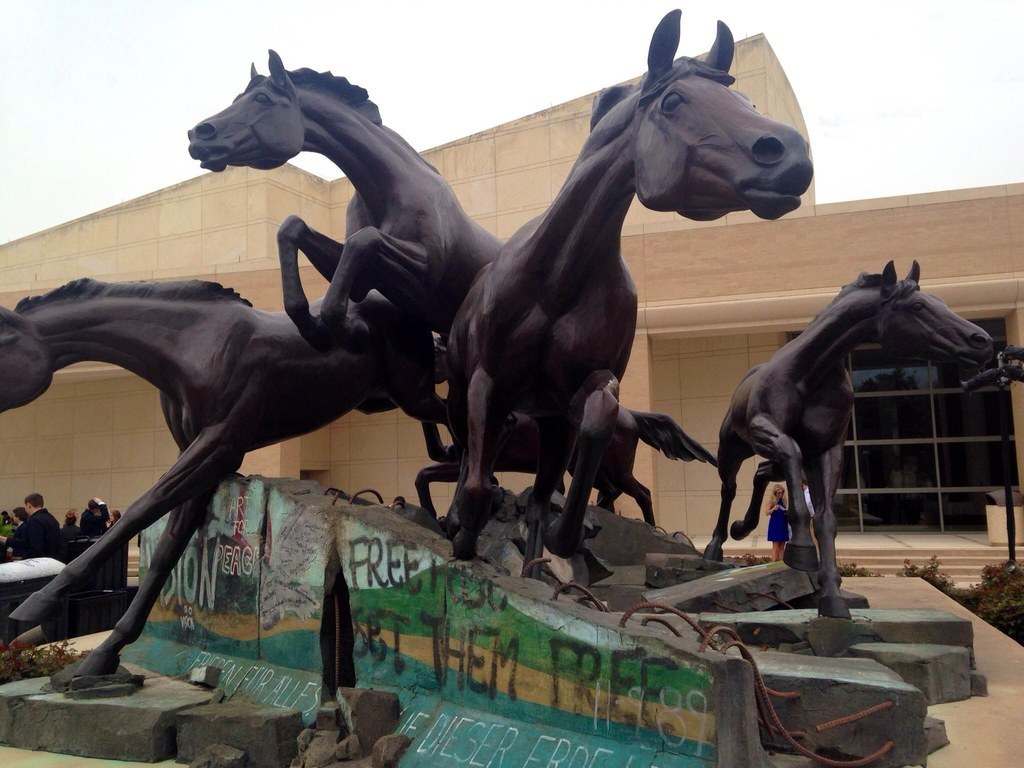 11.
The Bushes are very good at family photos.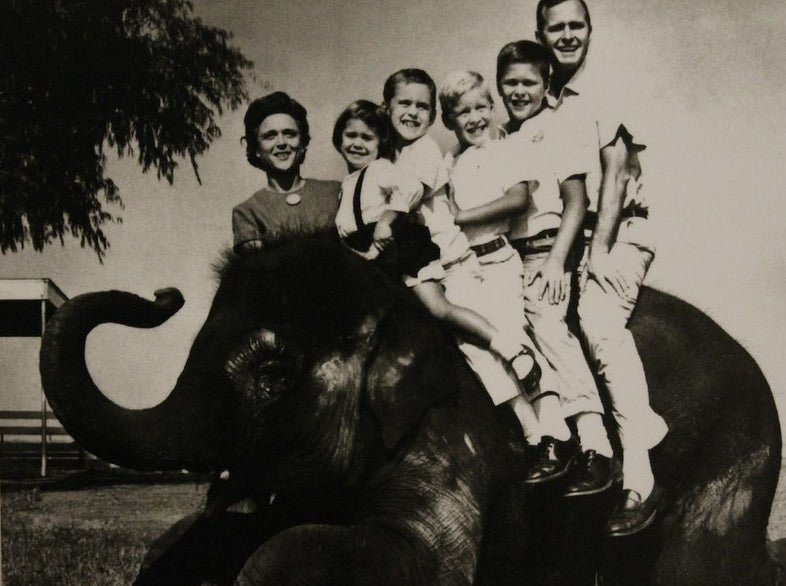 Including what appears to be a Vineyard Vines ad.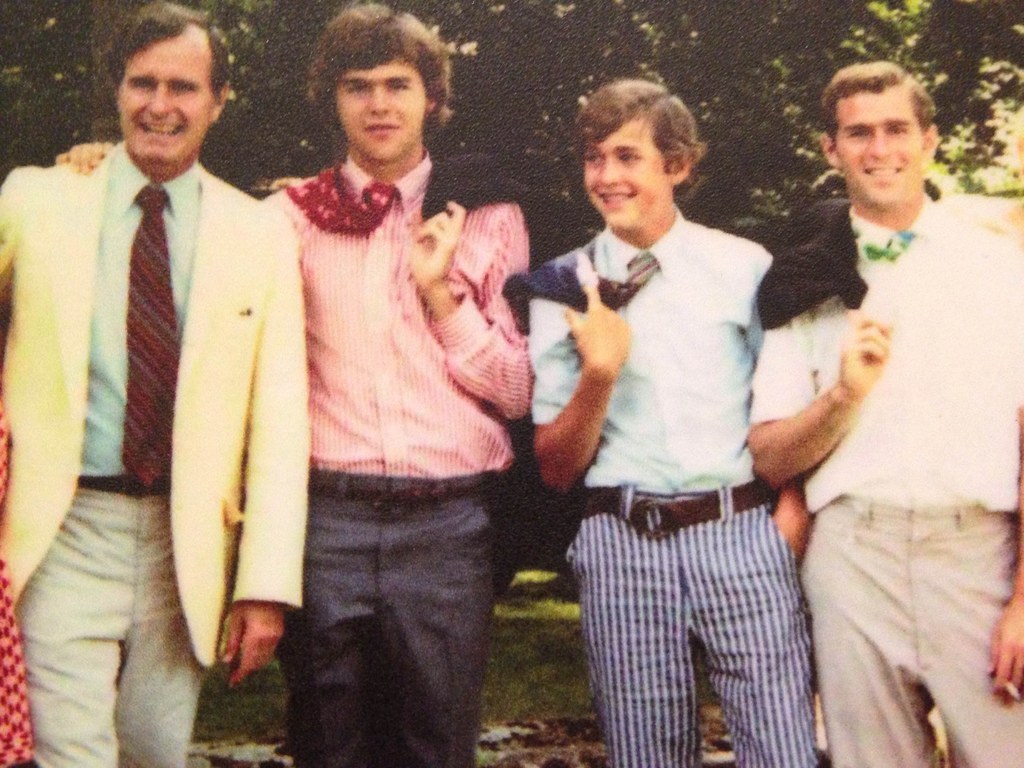 10.
They serve box lunches for a snack, and the former President snacked on one.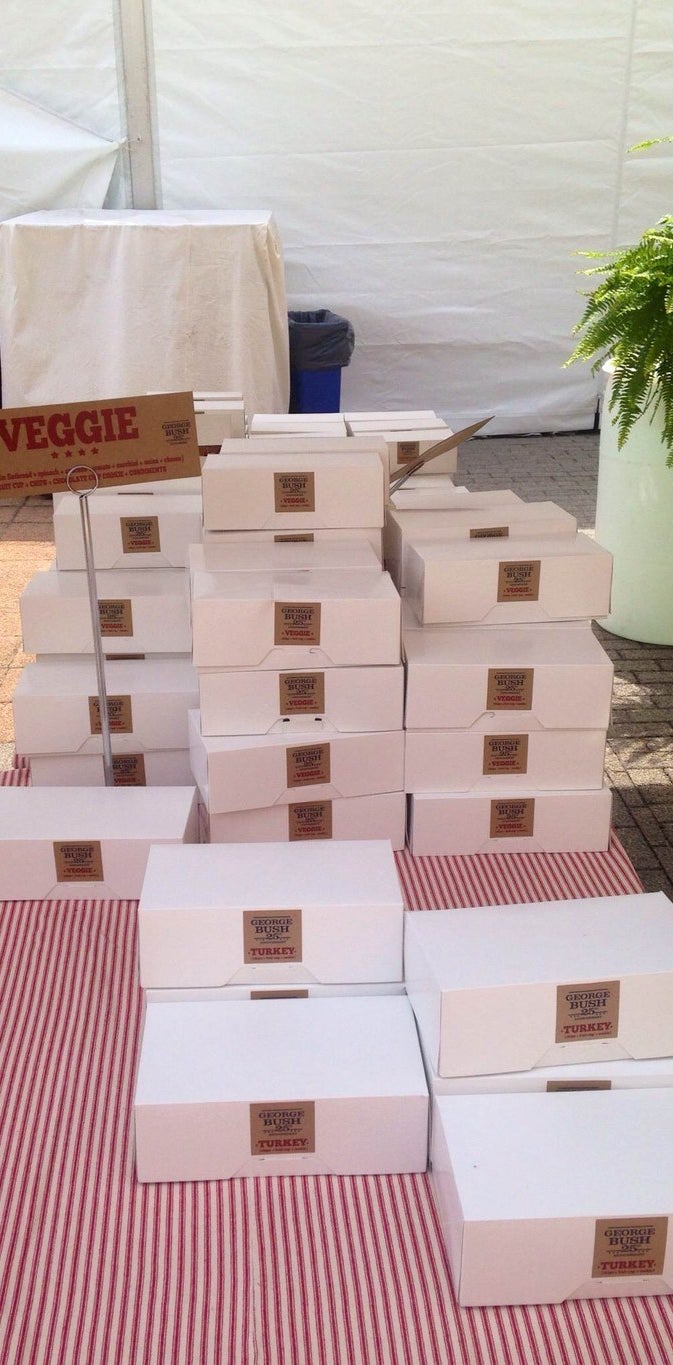 9.
The Bush library also loves recreating full-scale Bush offices.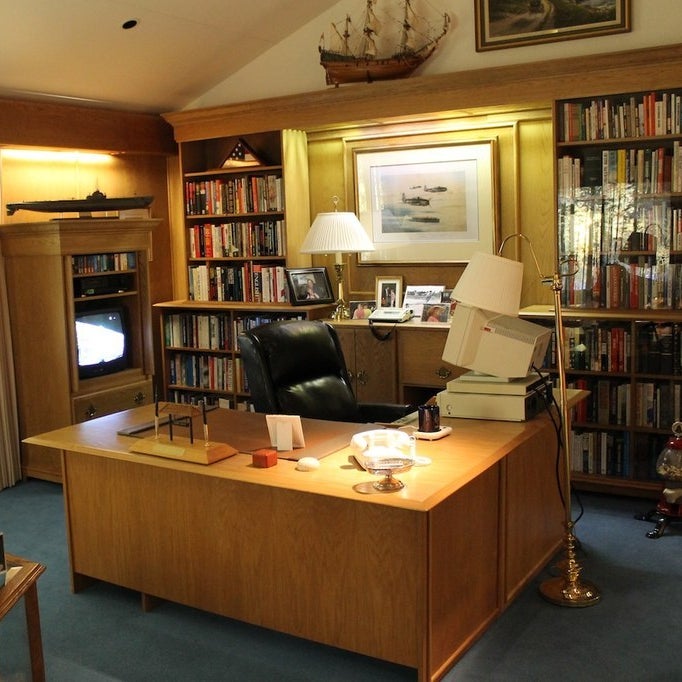 Bush's Oval Office and Camp David office.
8.
They also built an oil rig inside the museum.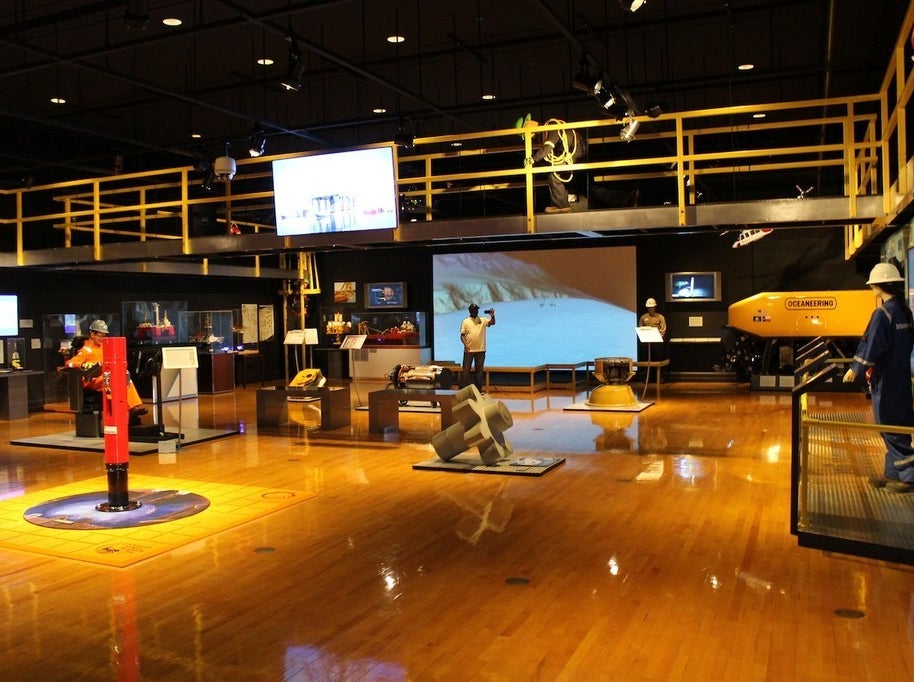 Inside the display, they have life-sized mannequins...
...showing how happy life is on an oil rig.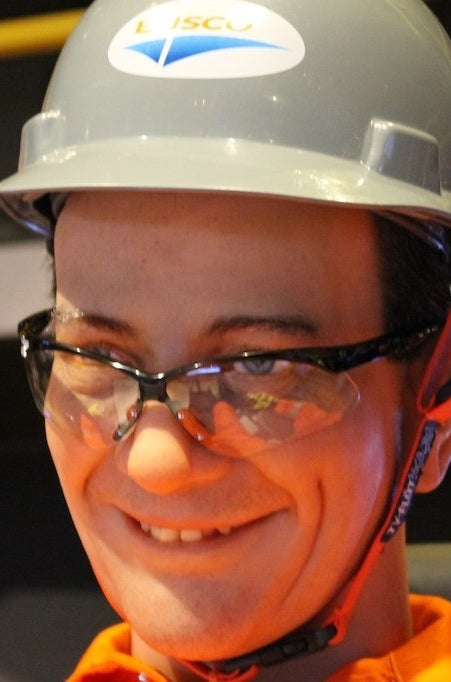 And you can take a family photo on an oil rig.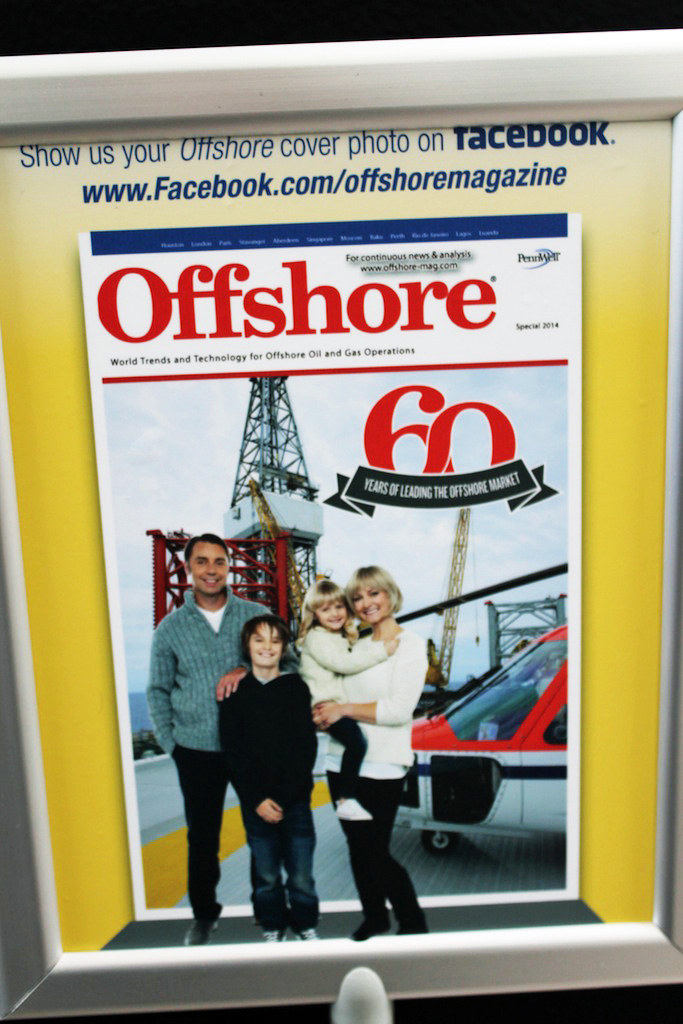 Ok, that's enough oil stuff.
7.
Bush threw a BBQ that night and rented some party busses.
Garth Brooks showed up for Bush's party.
They served some tasty BBQ.
5.
Jimmy Fallon made a mash-up video of Bush rapping.
Unfortunately people still took photos with iPads at this dinner.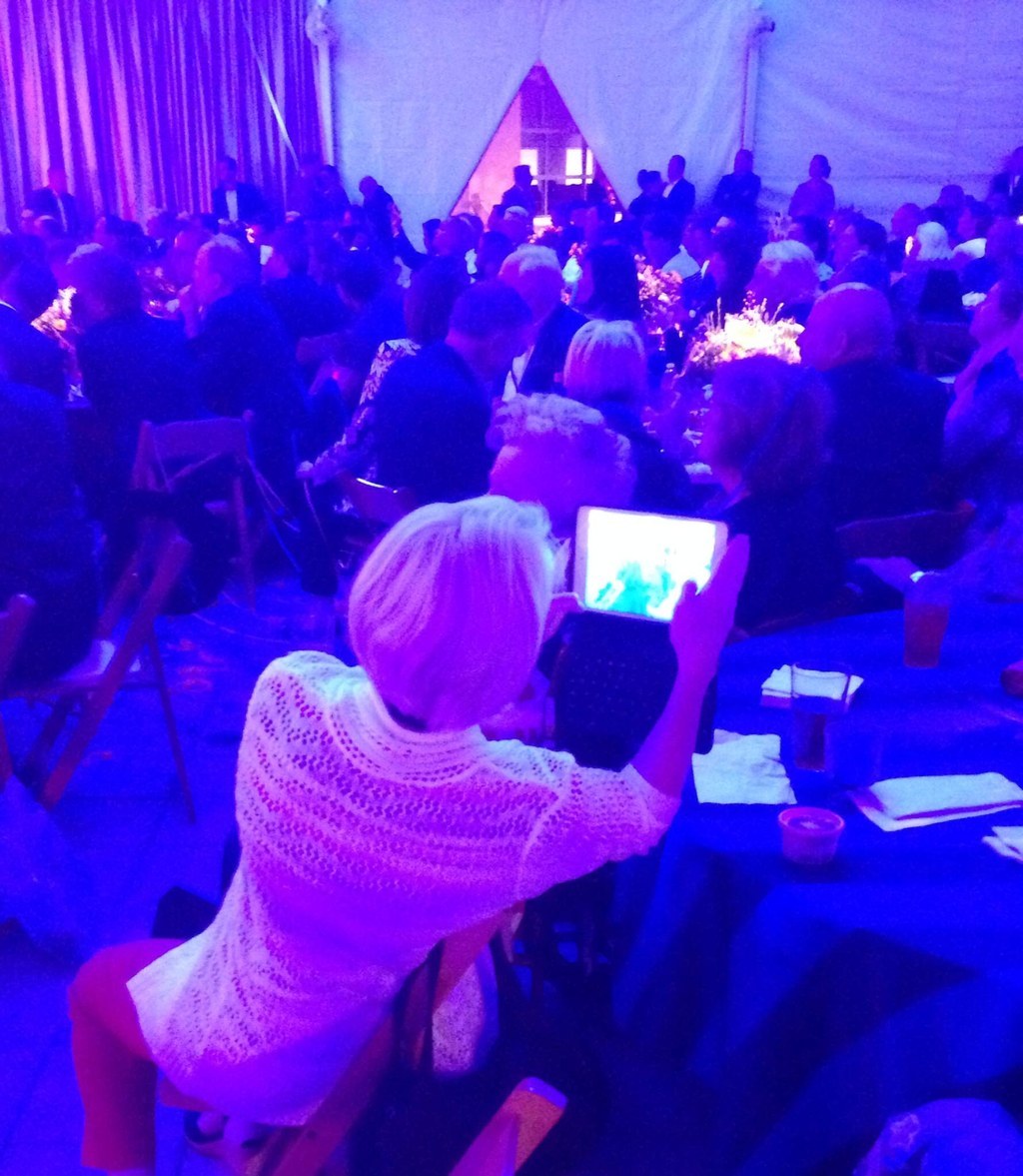 4.
Drunk party guests steal flowers at a George Bush party just like any other party.
3.
After the party, the Bushes just walked over to a private apartment they had built so they can stay right inside the library.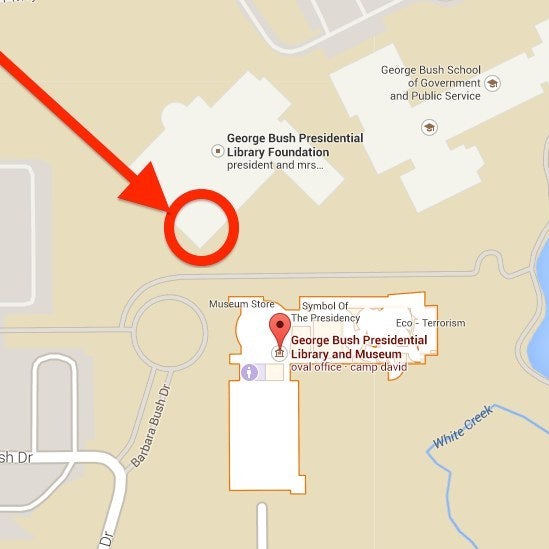 We are not allowed to go up there.
2.
The last thing you see leaving the library is a message from Barack Obama.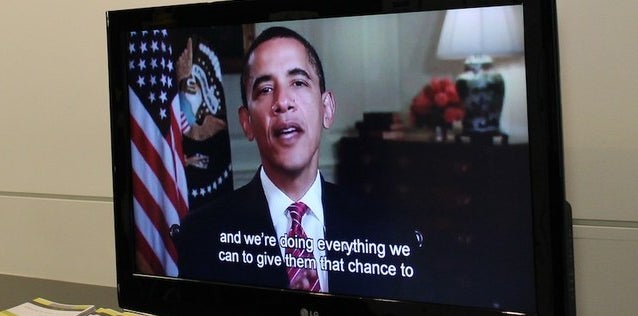 1.
And the number one most important thing learned at the Bush library: