A Handy Guide To Remixing Without Getting Sued
Want to remix other people's work? Here's how you can do it, publish your work, and protect yourself from a lawsuit.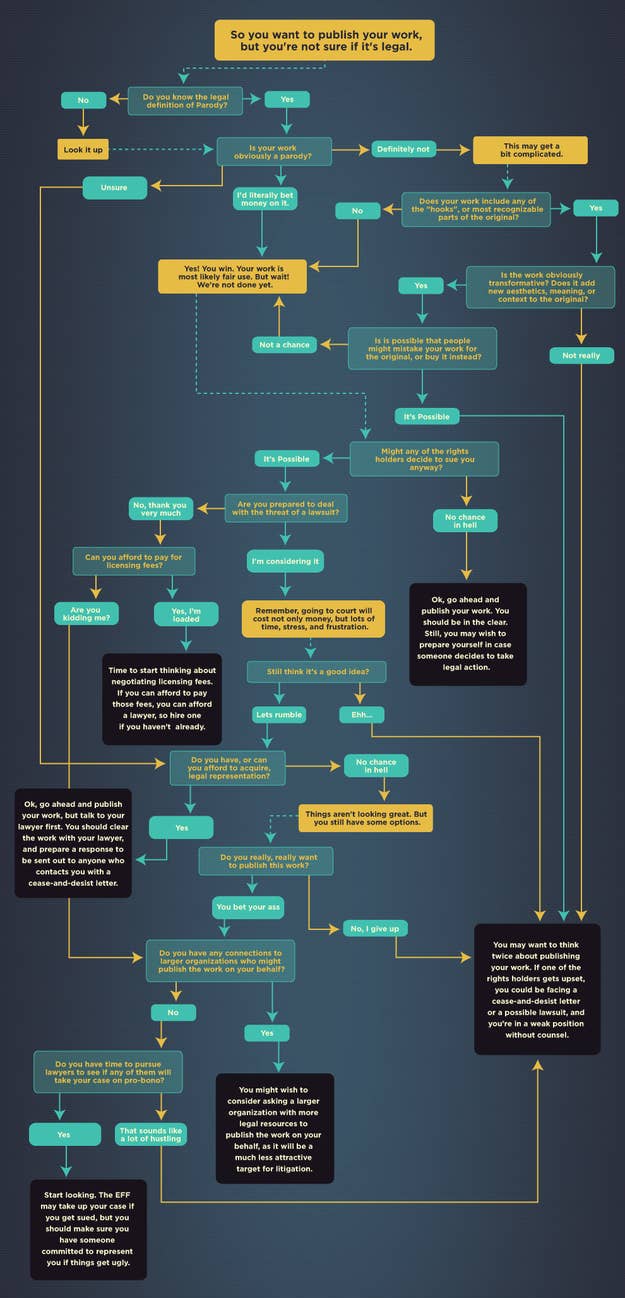 Don't Forget!
This graphic was co-authored with Gabe Levine, a San-Francisco-based new media lawyer, podcaster, and blogger.
The graphic is made available for informational purposes only, not to provide legal advice. You understand and agree that: (a) there is no attorney-client relationship between you and the publishers or authors, including Gabriel S. Levine and Benjamin Jackson; (b) all statements are solely those of the authors and do not reflect the views of any other person, company or organization; and (c) the article should not be used as a substitute for competent legal advice from a licensed professional attorney in your state or jurisdiction. Though it is not intended as such, this article may be considered advertising in some jurisdictions. The determination of the need for legal services and the choice of a lawyer are extremely important decisions, and should not be based solely upon advertisements or self-proclaimed expertise.