Same-sex marriage has yet to be legalized in China. But if we put aside the sheet of government-issued paper, a handful of Chinese same-sex couples have tied the knot, exchanged kisses, and got blessing from families — and they've just been joined by this handsome set.
If their faces are a little familiar to you, good eye! They made headlines last month when their challenge to the official interpretation of Chinese marriage law — the first lawsuit in China to do so — failed.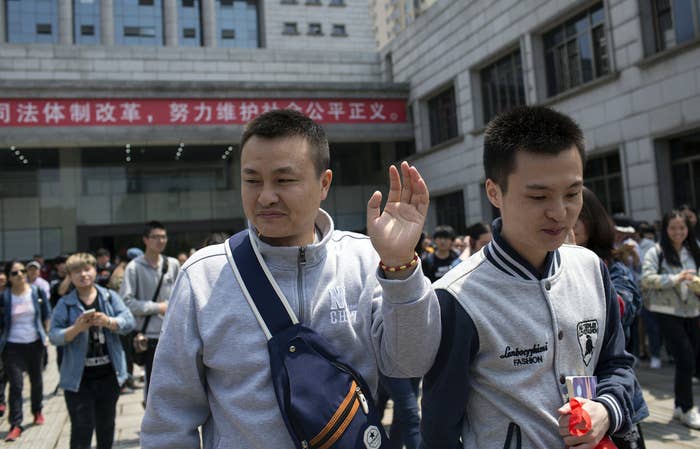 But their love for each other is unstoppable. So Hu Mingliang, 37, and Sun Wenlin, 27, exchanged rings in front of a big supportive crowd during a wedding ceremony in a ballroom in Changsha, in central China's Hunan province, on Tuesday.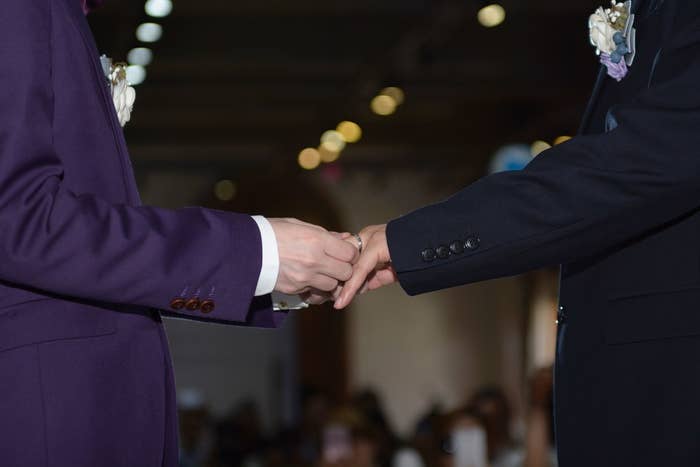 It was deeply, deeply emotional, especially considering the societal pressures that gay couples still face in China.
It was long-awaited moment and from the looks of their photos it was worth it.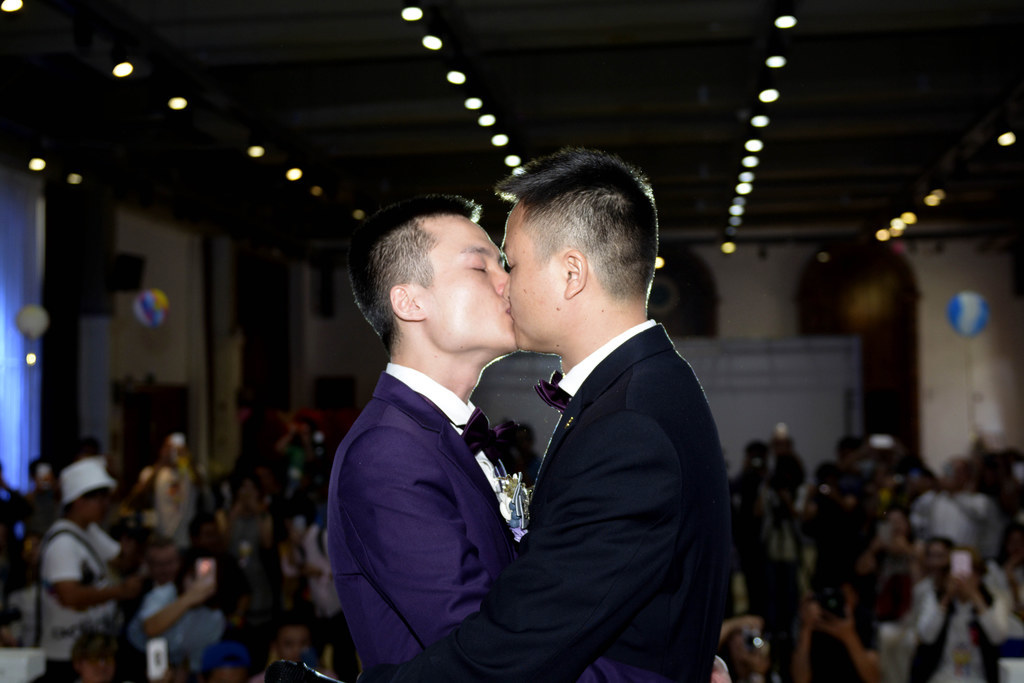 And probably the best part, is that their parents — the most important witnesses — were present. To the left is Hu's father, holding his son's arm, and the woman in sunglasses is Sun's mother.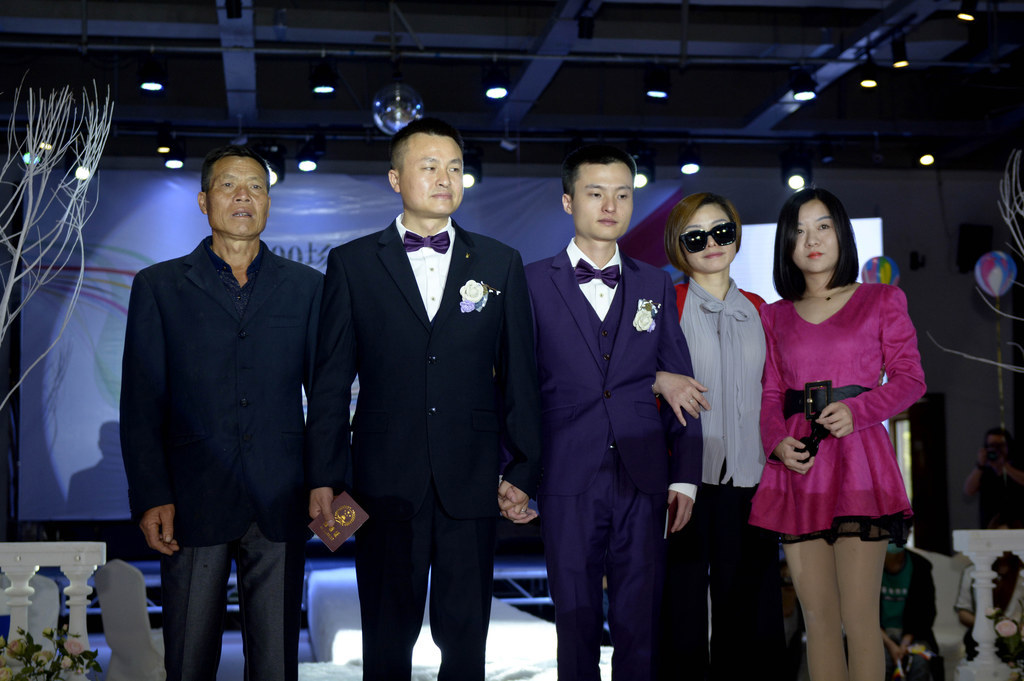 The ceremony was just the first of 100 that they are planning to organize for same-sex couples across China.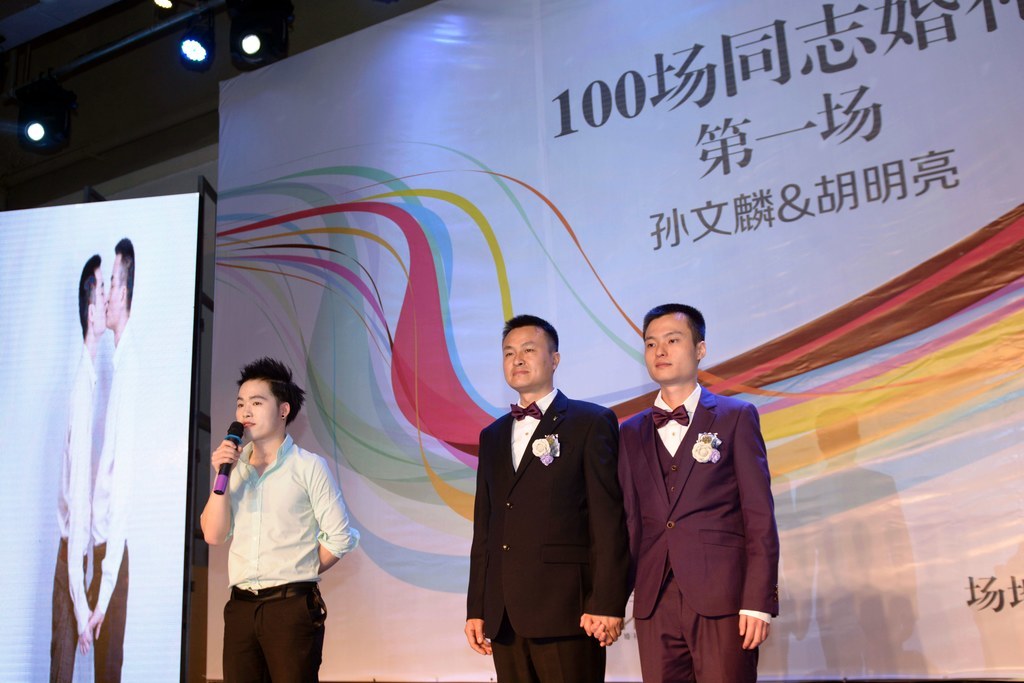 "From a legal standpoint, my lover Hu Mingliang and I might not be a couple legally recognized by the People's Republic of China, but I think we should be!" wrote Sun in the fundraising pitch.