Back in September, before the darkest day in their lives, these little then 5-week-old mixed-breed puppies lived with their mother, Bear, on the campus of a university in China's city of Lanzhou.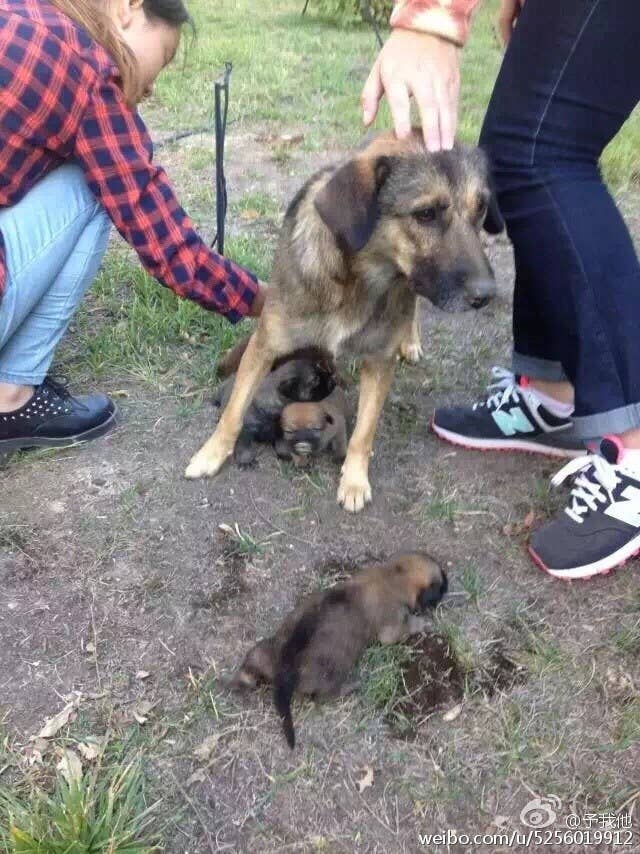 One day a group of students heard phantom dogs barking around an area of freshly laid turf. They realized that the dogs were buried and quickly brought shovels. But the hole was too deep, so they searched for the tiny pups with their bare hands.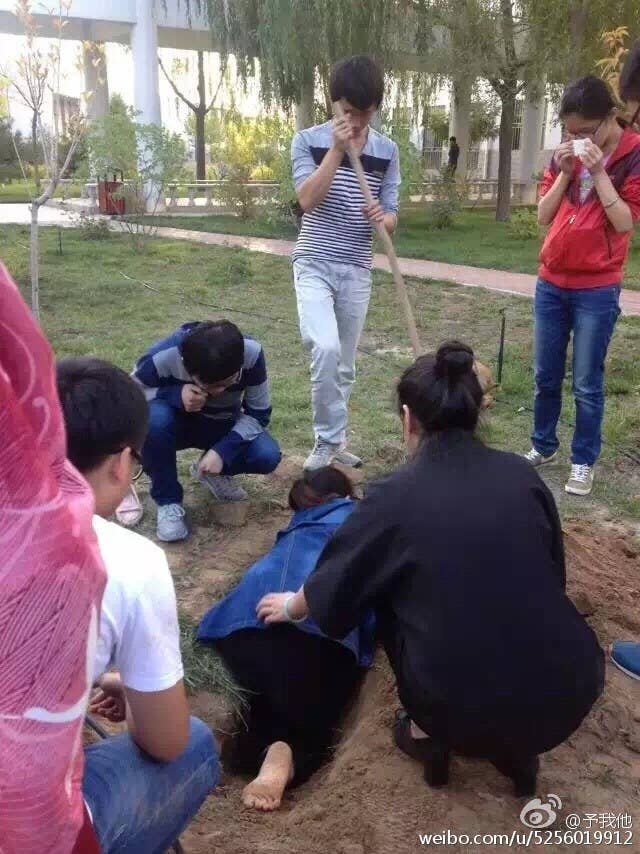 They were so happy when they saved the puppies, despite getting dirt all over their sleeves.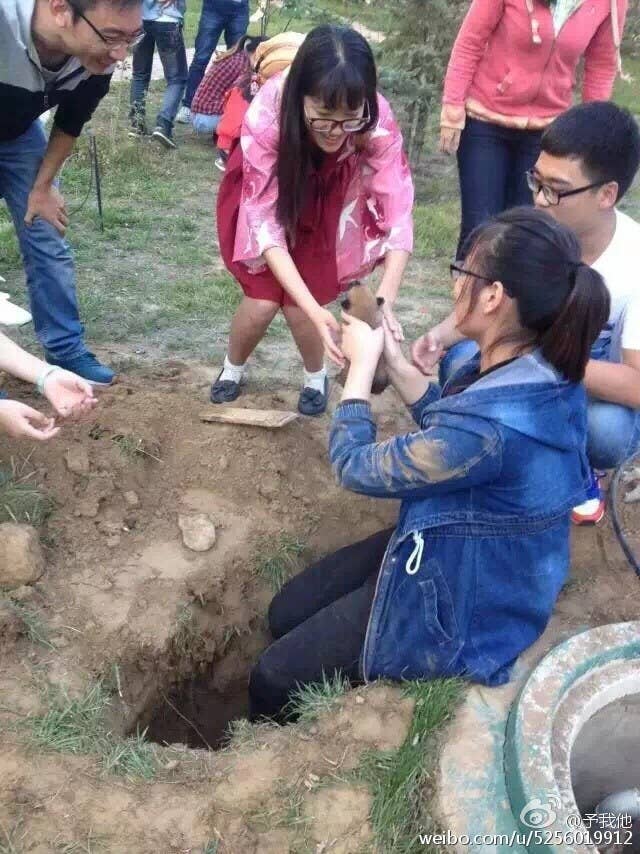 Finally they rescued all the puppies except for one that was sadly buried too deep, according one of the students who was also there to aid the rescue. She's the one who took the photos and uploaded them to Weibo.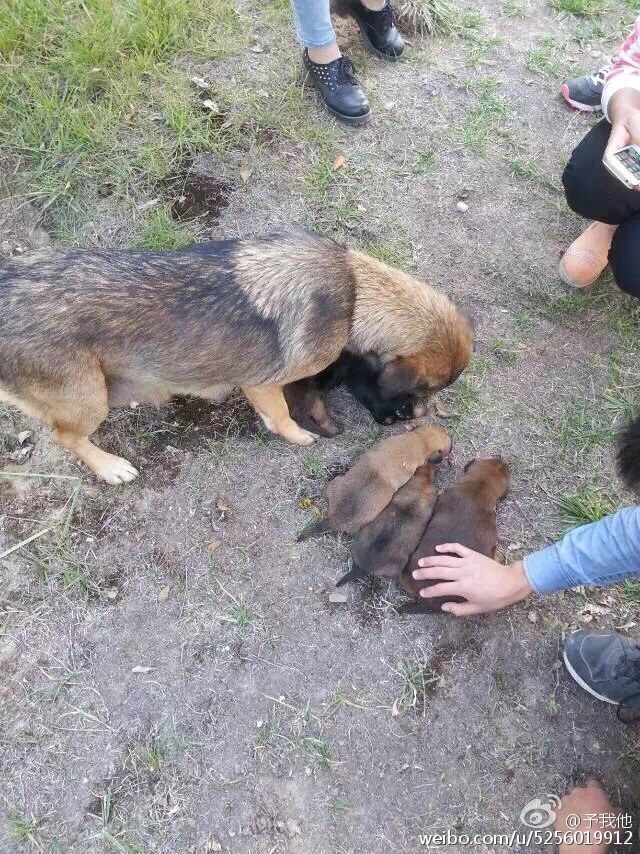 According to the students, many stray dogs live in holes underground on campus, so it's unclear if the dogs were buried on purpose or not. But one of the students confirmed to a local media that she did see a couple of people working the soil in the area earlier. "Recently the security guards are beating dogs all over the campus, so we thought those people might be the guards," the student said (link in Chinese).

Because of concerns over rabies and irresponsible dog ownership, stray dogs are seen as a problem in China, according to Hong Kong–based charity group Animal Asia. After many reported incidents of students bitten by stray dogs, the school decided to expel the dogs, but denied trying to kill any campus dog.

The tragedy caused huge controversy in China, while the university was accused of inhumane treatment of animals. The majority of the commenters on the Weibo pictures support the students. But some accused the students of "blind sympathy," saying, "I hope that you took good care of them after you saved them, would you?"
That commenter needn't have worried. Since September, the students have been feeding Bear while she in turn fed her own pups in a hidden house near the university, and thankfully, Animal Asia stepped in to provide food and bedding.

Look at them, so peaceful as they nom on their kibble.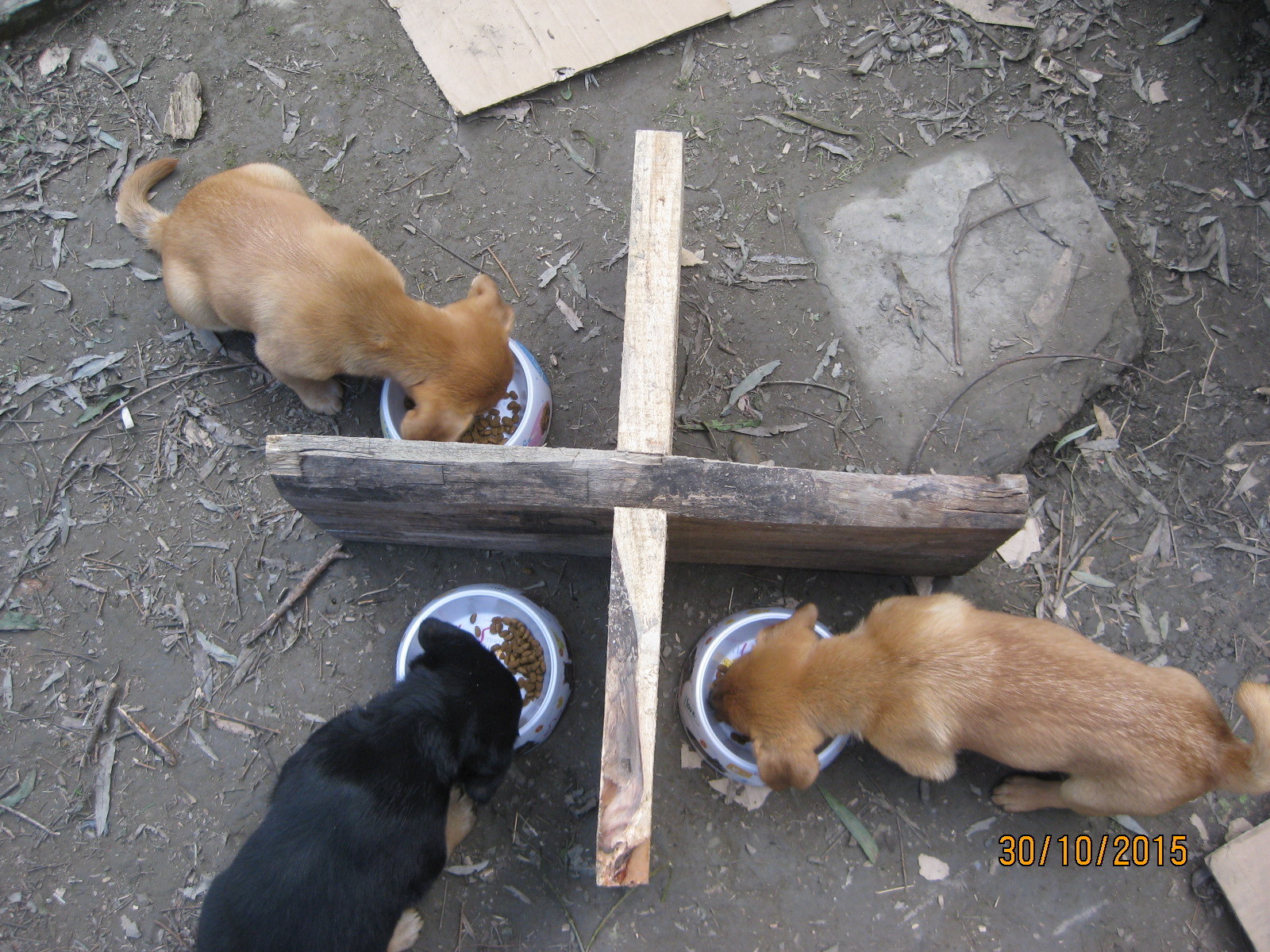 And grow into bigger puppies.
Just look at their little faces!
They are the best of dogs, clearly. Clearly.
Awwwwwww.
This is Little Chubby, whose elder siblings' nicknames are Chubby, Chubby II, Chubby III, Chubby IV, and Cutie Cutie.
The charity has talked with officials of the university about methods to solve the stray dog issue. For now, all of the rescued puppies are receiving medical treatment and the students are still helping to look after them until they can be moved to the U.S. and the UK to their new homes in the new year.
Farewell, Chubby I, II, III, IV, V, and Cutie Cutie: You will be loved by your new owners.