Nine Moving Photos Of Chinese Same-Sex Couples Who Flew To California To Get Married
Seven couples beat more than 2,000 competitors in a contest sponsored by tech giant Alibaba. Some of them have waited for this moment for 13 years.
Seven Chinese same-sex couples got married on Tuesday at a city library in West Hollywood, California. The wedding trip was sponsored by Alibaba, China's online retail giant.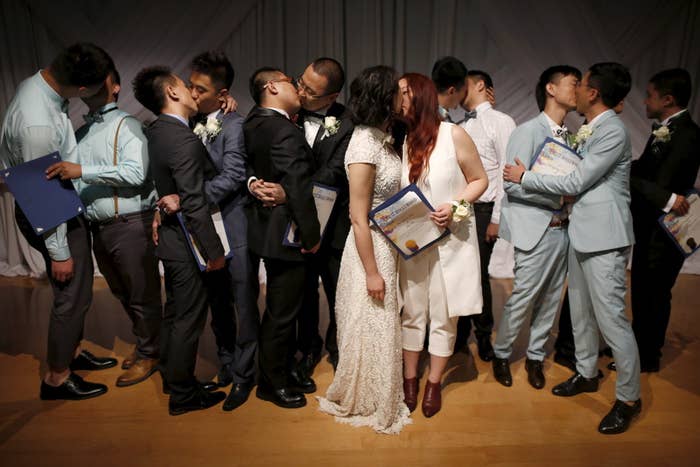 "I've been having a lot of dreams about the wedding these days; each time I woke up crying," Hu Zhidong, one-half of a couple from Beijing, told BuzzFeed News. He and his new husband, Liu Xing, have been together for eight years.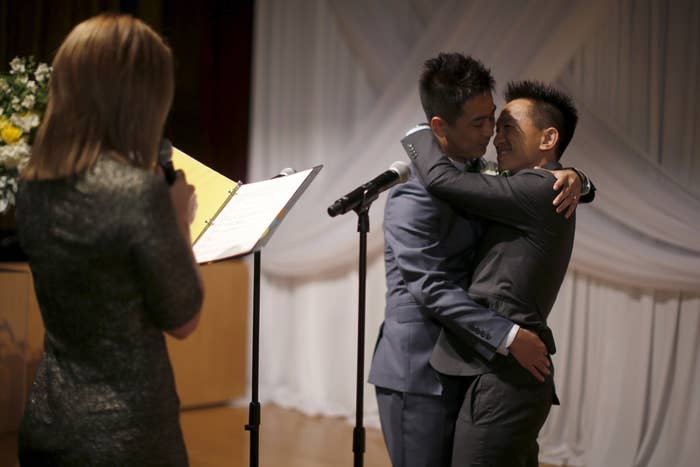 Same-sex marriage is still unrecognized in China. The country removed homosexuality from its list of mental illnesses in 2001.
But least two members of China's state-run media, Reference News and Beijing's Mirror Evening News, posted about the wedding on Weibo. "Love and to be loved are basic rights of everybody, [we] hope [society] could be more tolerant," the latter wrote.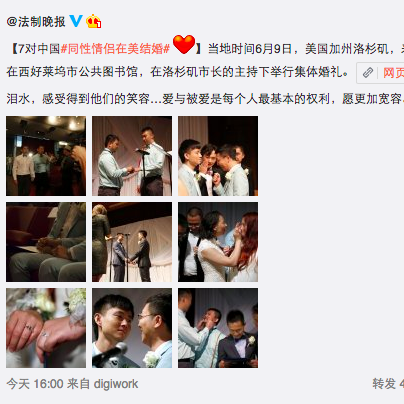 The wedding ceremony was officiated by Mayor Lindsey Horvath.
Xu Na and Xue Mengyao were the only lesbian couple in the group.
The adorable was strong with Liu Yingjie, 33, as he kissed his new husband and partner of 13 years, Cai Zhiguo, 33.
The tears seemed to come as easily as the laughter during the ceremony.
Nobody tried to stop them from crying as hard as they wanted...
Or told them not to pull insanely cute gestures such as rubbing each other's faces.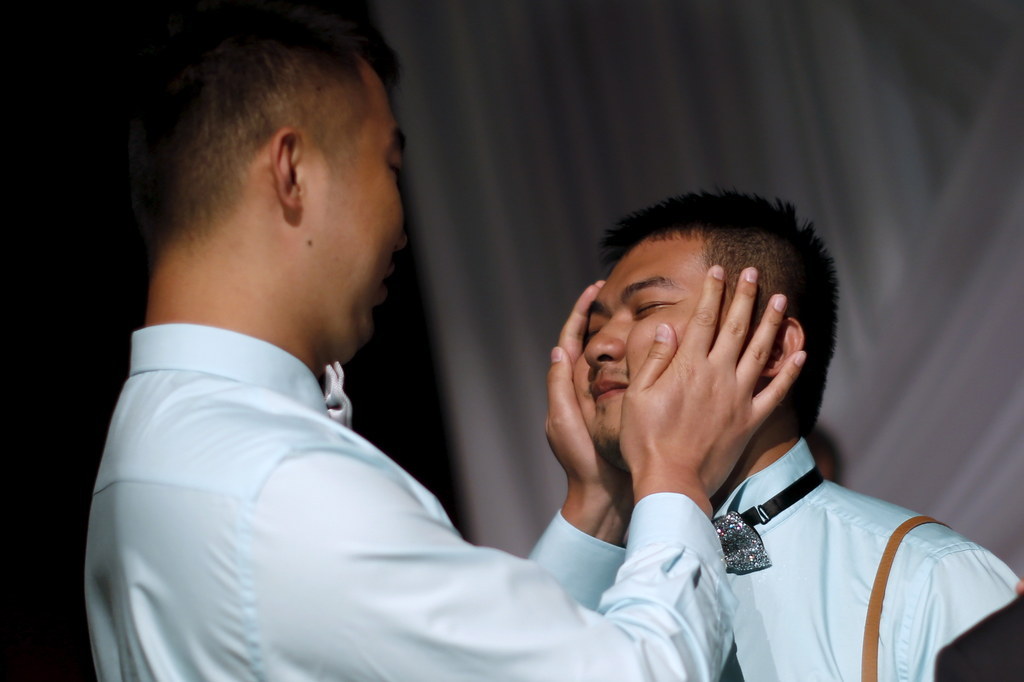 Just look at those tears.
"It's hard to imagine now," Hu Zhidong told BuzzFeed News. "But maybe several years later, American couples will go to get married in China, too."