Chinese movie companies have been known for grasping the principle "all PR is good PR" too well, but a movie theme song nostalgic about ~traditional relationships~ being pre-released coincidentally around the time 3.2 million women took to the streets globally seems a bit much.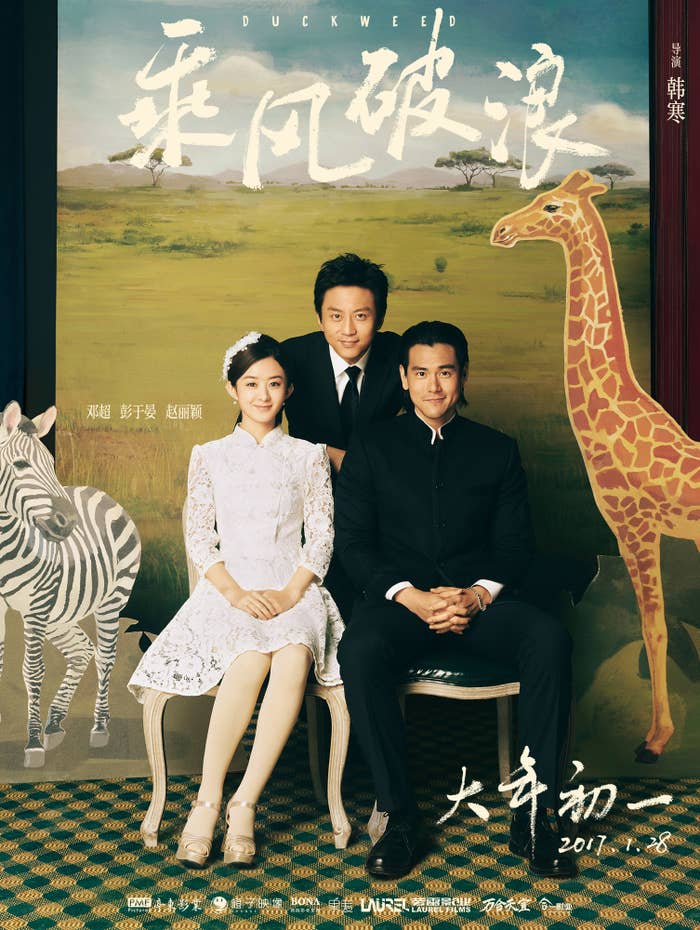 And the song itself is a portrayal of the drunken, a-little-too-honest words of a bridegroom on the eve of his wedding.
But then a plot twist! Sort of! The man becomes self-deprecating, saying he has "no ability".
The song immediately blew up Chinese social media and generated over 33,000 comments. "The song of straight-man-cancer giant-infants! Negative review!" one user commented, using the country's popular alternative term for male chauvinists.

"At first I thought it was very bad, but after you carefully savor the lyrics and the melody a couple of times you'll realize this song is just really bad..." joked another Weibo user.

However, the groom in the song really seems to love the wife, and for even those angels out there who see the best intentions in people, it's a confusing song.

But there was a further twist of story the next day! Han released a second song that overthrew the narrative of the first, all about a hard-working man who doesn't require anything from his wife.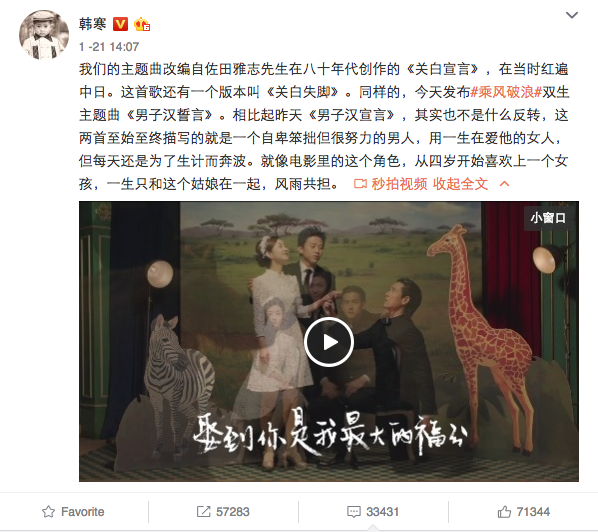 A lot of people assumed that the songs had to be satire. But an article read more than 10 million times explained why that's the case with neither.
Han, whose works often promote traditional relationships, complete with happy endings, said after the second song's release: "We thank the feminists for making progressive contributions for the society, but also hope that [they] don't overreact."
Which triggered more trolls denouncing the feminism movement like this one:

Han tried to change the topic by writing that the songs are remakes, adapted with authorization from Japanese singer Masashi Sada's 1979 song「関白宣言」(kanpaku sengen).
So...maybe something more contemporary next time, Mr. Director.