This is Sister Tomato — or Shenzhen Superstar Tomato, to use her full Weibo handle. She works as a pole dancer who performs in bars and nightclubs throughout China.
Sister Tomato says she's now living in Shenzhen, an economic boomtown in southeastern China. She wears whatever she likes, and doesn't care if people on the street stare or take sneaky photos of her.
Like most performers, though, she felt she could stand to be more popular. The easiest solution? Weibo. "I'm going to do some shopping, and I'll be dressed up very beautifully," she says she told a photographer friend earlier this month.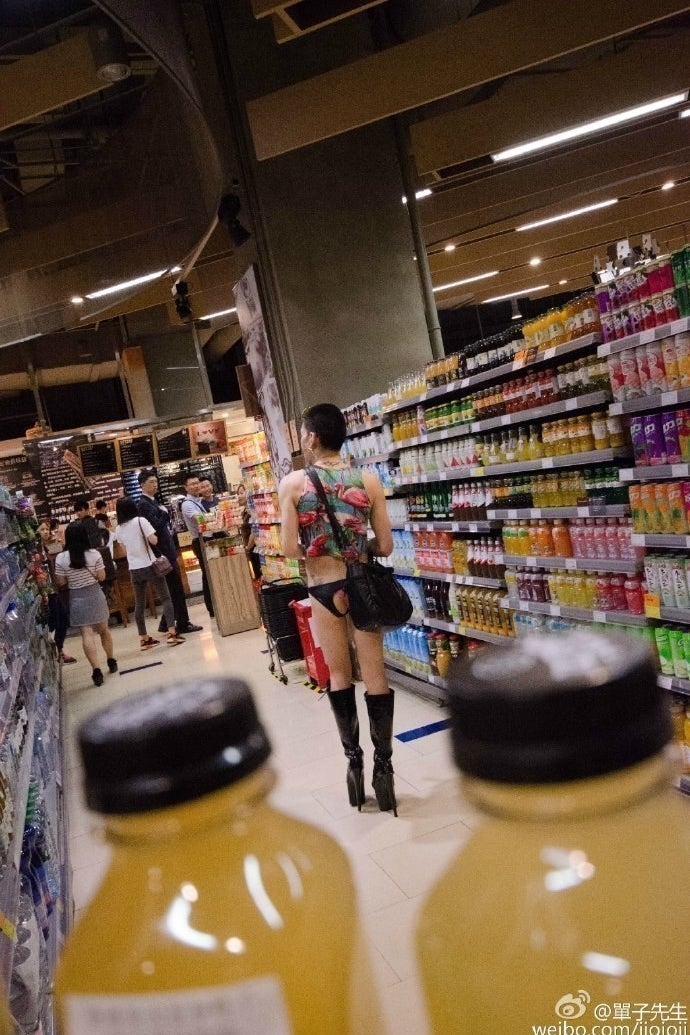 The friend later posted images of Sister Tomato stomping the drinks aisle, dragged out in platform-heeled boots, a crop top, and leather open-backed underwear with a pink thong inside. And these pictures: They. Blew. Up.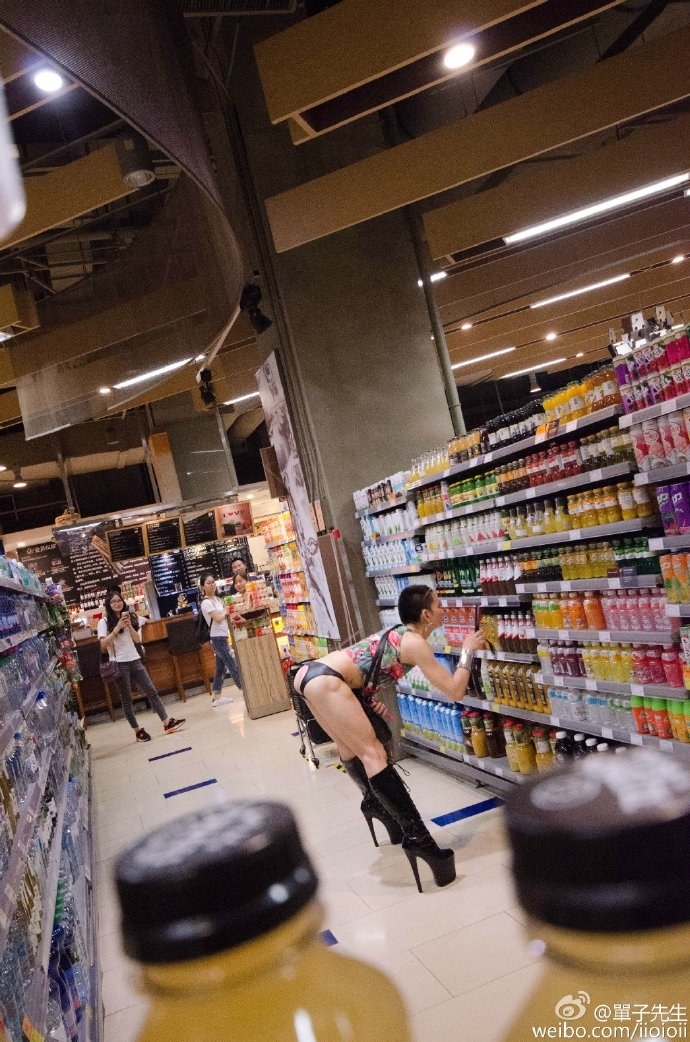 The photographs, with curious onlookers in the background, went viral immediately on Weibo, shared over 4,000 times. They were also picked up by multiple local media outlets and attracted thousands of comments, positive and negative.

"I only care about her high heels, but the briefs are really nice too."

But some questioned her couture and said she'd crossed the line of social decency. "Excuse me?" reads one top comment with over 1,000 likes. "[We] can respect special hobbies, but you are telling me this is not immoral?? Brainless tolerance."

Others tried to draw on experience from abroad and said it's fine. "I live in the U.S. and I've seen a lot of people like her. I have a transvestite in my class this semester," read one comment. "But I've never seen people resenting them or taking photos of them in this way."

"I once saw a transvestite salesperson in Macy's when I was in the U.S. He had flamboyant makeup, nail polish, and accessories," another person agreed.

"I think this kind of people should be respected because they don't care about what others think and just do what they want...to those who commented and laughed, how much more tolerance could you please show to the world?"

Unlike some of her peers, Sister Tomato wants to serve up her realness not just on the stage, but on the street too.
"I feel good to be dressed like that," said Sister Tomato. "Sometimes when I hear music I like in malls, I'll start dancing and people will stare at me and take photos. It's just fun for everybody, then I'll say goodbye [and leave]."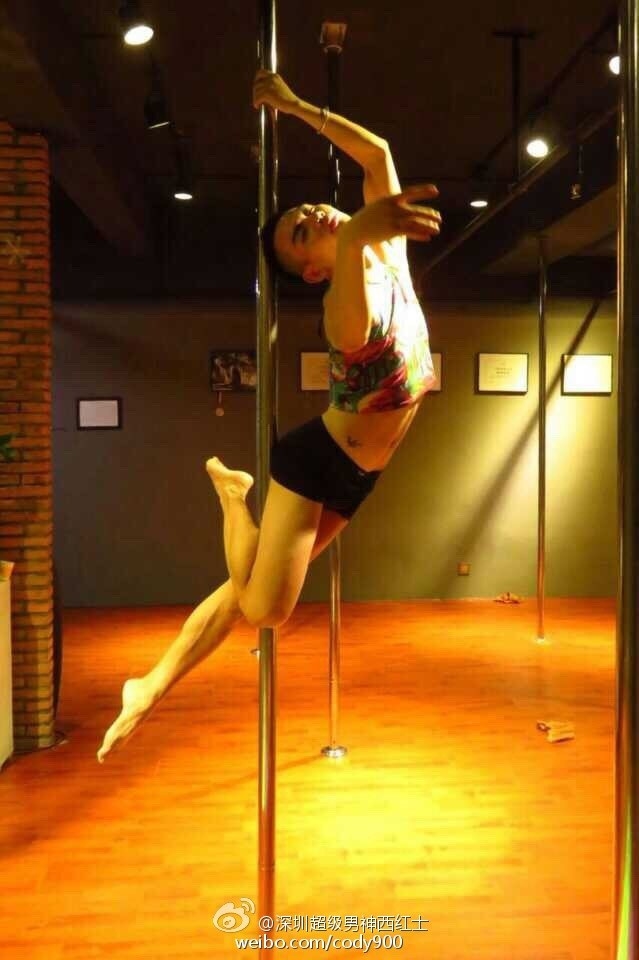 In case you wanted more of Sister Tomato's eleganza and legs for days, here are a few choice shots she passed along: