Running a marathon has become a new way for people in Qingyuan, a city in southeast China, to kick off spring. On a foggy morning last Sunday, the city held its second such event — 20,000 runners participated.
As China's economy lifts, people are starting to care more about health issues — hence the running and a new focus on cleaning China's polluted air. These farmers, for example, sell bags of fresh air to tourists in Qingyuan.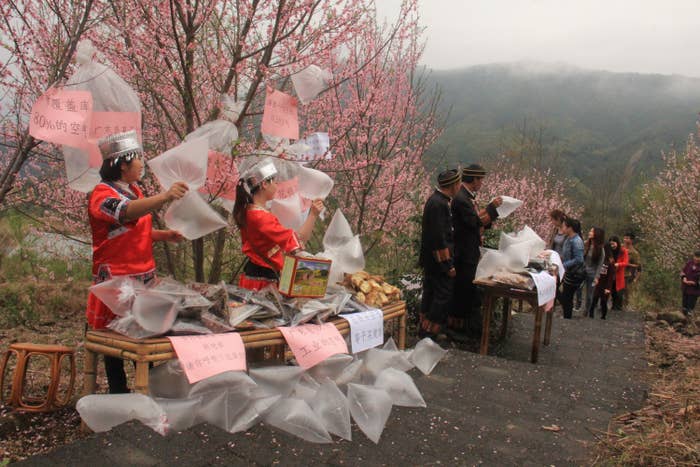 Some things, though, went very wrong, very fast. The marathon's emergency workers rendered first aid for spasms, sprains, bruises, stomach aches, and lightheadedness, the People's Daily reported.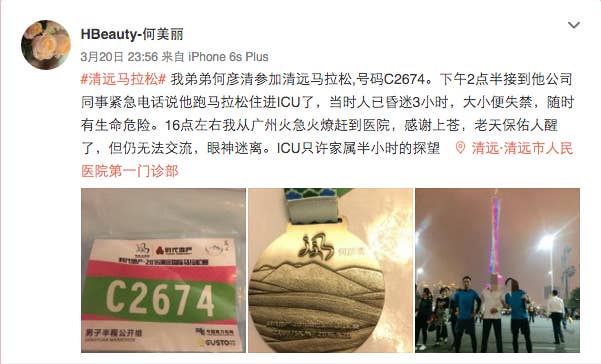 First aid was administered to 12,000 people. The actual number of injured participants could be smaller if some runners has multiple injuries. Still, the number of injuries is overwhelming for a marathon with about 20,000 people.
The runners who reached the finish line were excited to recharge. Organizers handed out these fruity-looking packages — in English only — for free. Several poor souls thought it was a candy or energy bar — and gave it a big ol' bite.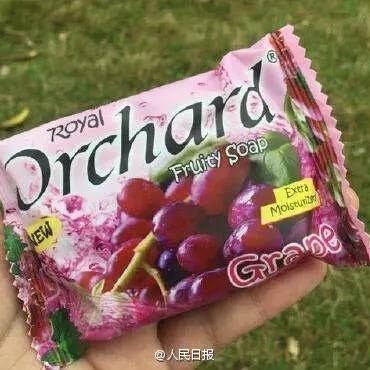 It was soap. People freaked out on the internet.
As this user said on Weibo: "Putting aside the marathon, when we finished 1km [mandatory] run tests [in high school], guess some of you weren't able to distinguish water from laundry detergent."

A spokesman for the marathon organizers told local newspaper Qingyuan Daily that they passed out the packets so runners could take a comfortable shower after the race.