Here's The Story Of How Donald Trump Fought To Use His Own Name In China
Trump has been engaged in a decade-long legal battle to use his own name on buildings in China.
Days after his improbable win in the US, Donald Trump finally obtained the right to plaster his own name onto construction projects in China after more than a decade of fighting for it.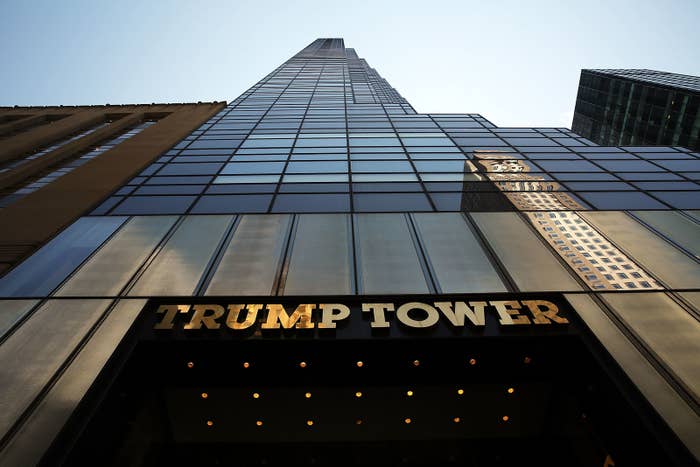 But the Chinese internet initially believed that Trump was "the first US president to ever engage and lose in a lawsuit," after a Weibo user posted screenshots on Sunday of a case document that the user found on an official legal database.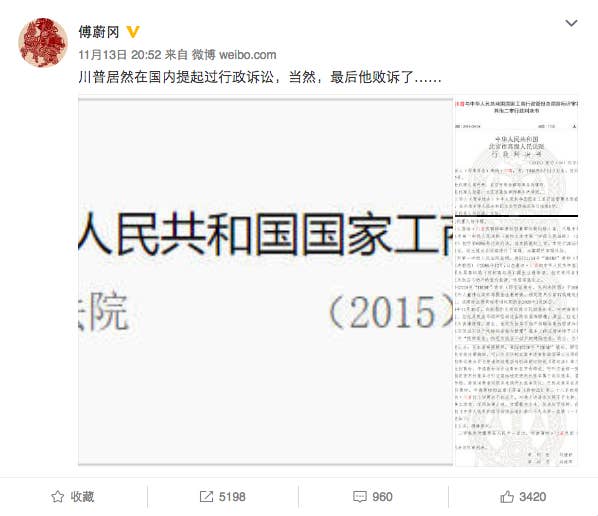 The lawsuit — the only one listed for "唐纳·川普," a male, born on Jun. 14, 1946, with the address on 725 Fifth Avenue New York — shows that Trump lost a trademark lawsuit in China shortly before he declared his run for president last year.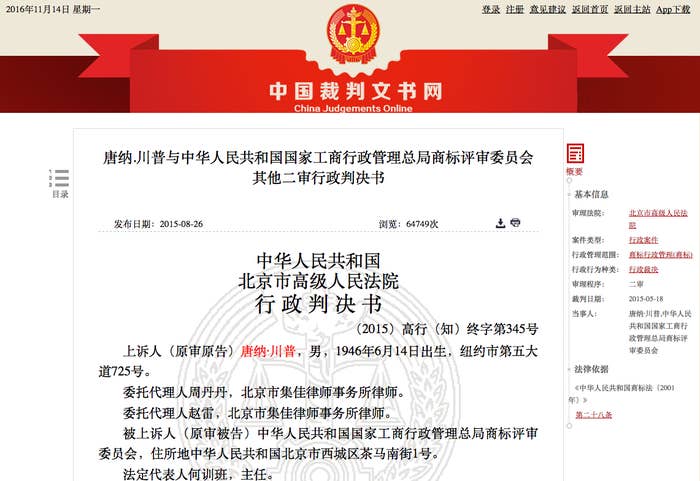 Listings on China's Trademark Bureau show that in 2006, a man named Dong Wei from Liaoning Province beat Donald Trump (by two weeks!) to be the first register the trademarks "Donald Trump" and "Trump" in areas of construction.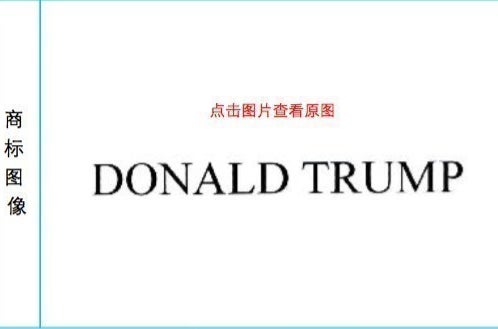 The businessman-turned-politician was not quite a household name in China like he claimed, the Trademark Bureau found, so they saw no reason to grant him the trademark registered by someone else earlier and dismissed part of the claim in 2009.
Trump didn't agree with the result and brought the dispute to the country's Trademark Appeal Board, but in 2014 the board dismissed his request for review, determining that the two trademarks were highly similar and couldn't be claimed in similar markets.
Trump, being Trump, didn't give up. He then brought administrative litigation forward against the appeal board, but Beijing's No.1 Intermediate People's Court agreed with the board's decision. Trump's further appeal to Beijing's Higher People's Court also yielded nothing, and he had to pay 200 yuan ($30) for the litigation fees. And that appeared to be the end of it.
In the past two days, Trump's court failure has been circulated by multiple Chinese state-run media in headlines, including the People's Daily, the Global Times and CRI English.
The Chinese internet responded with amusement, provoked by the unlikely case that's binding the US President-elect and the country.

"[I] finally realize why Trump wants to impose a 45% tariff on China [imports]."
But just as nobody foresaw Trump's win in the US, in the latest batch of weekly trademark examination notices issued by the trademark office on Sunday, his company's logo was among the licenses granted.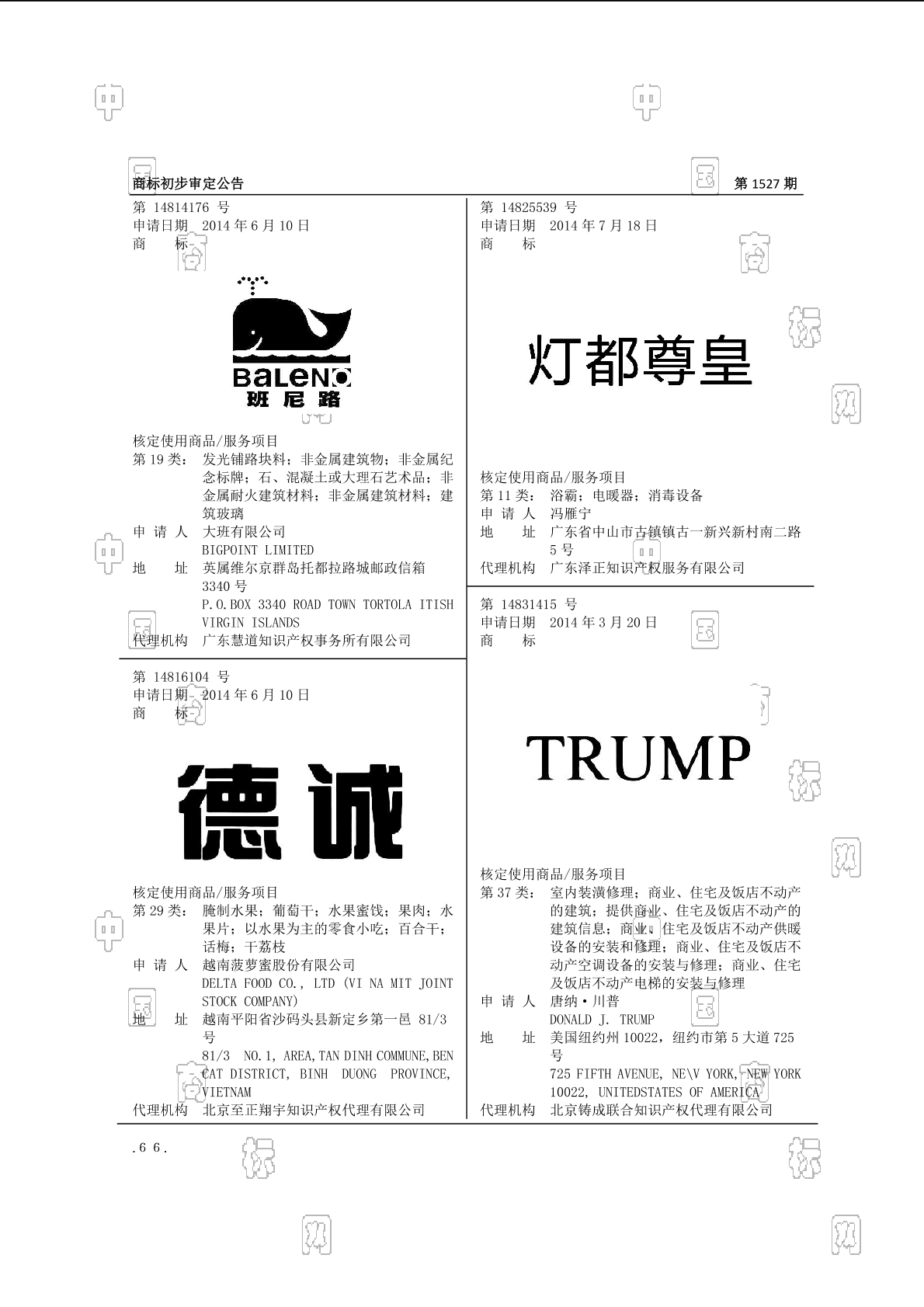 Public records on Chinese government website show that Trump now owns at least 75 trademarks in English and Chinese, including "TRUMP PLAZA," "TRUMP HOME," and "TRUMP ESTATE."
A further look into the database shows that even when Trump was running for office, he was able to spare some time to actively pursue securing trademarks in China.
The President-elect's concerns are real: the problem of trademark squatting is extensive in China. Earlier this year, Apple lost its rights to trademark leather accessories in the market; last year, Michael Jordan lost out. Facebook was among the lucky ones to win.