The nightmare of bad drivers everywhere is coming true — cops in China, India and Russia are using drones to monitor traffic violations on highways.
That — in an ideal world — means an end to people driving in the emergency lane, illegal parking and reversing, and cigarette butts being thrown out the window.
More than 30 violations were recorded on the first day two of the one-meter-long drones were tested in Sichuan, a southwestern province in China, when a few sought to use an emergency lane to cut lines amid heavy holiday traffic, according to NetEase.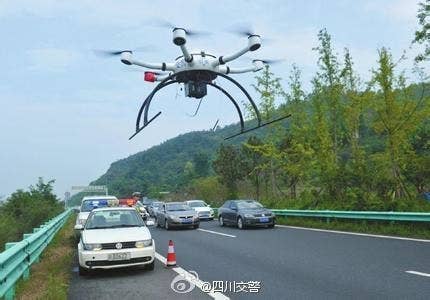 While some question the police's motive, most people expressed support on social media.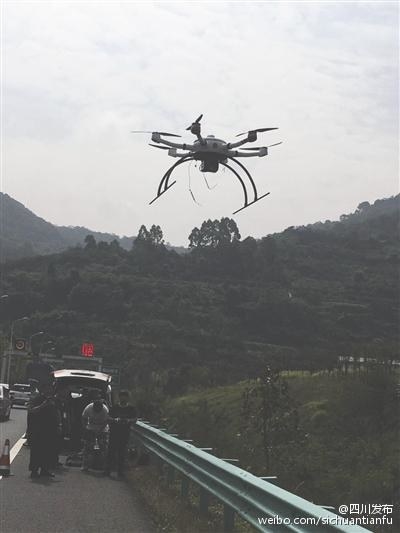 "Is this the beginning of tech-enhanced policing?" a traffic cop pondered on Weibo.
Currently more than 300 unmanned drones are used in 25 provinces in China, with the number expected to rise to 1,000 by 2020. Tech-enhanced policing has been on top of the agenda for China's public security bureau for the better part of the last decade.
But it's a worrisome situation in the absence of oversight when it comes to the impact of mass surveillance — the concept of tech-enhanced policing has been applied to embed internet police in NGOs and tech companies, and might help the country in cracking down on dissidents.