Have you heard about "Girl's Day?" It's a big holiday for Chinese college students. Every year on March 7, students throughout the country celebrate the day as a campus version of International Women's Day.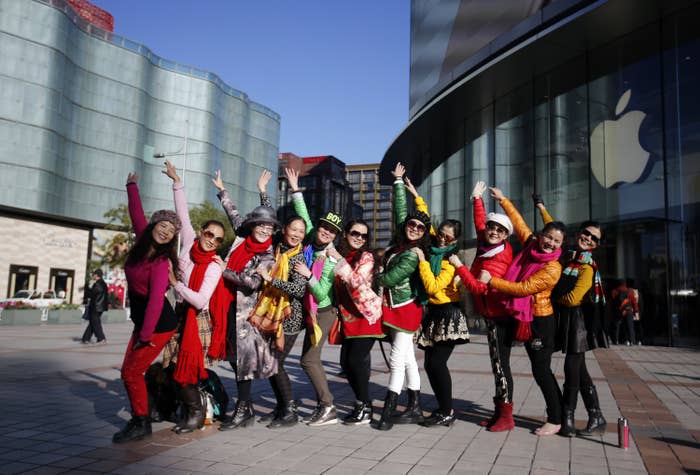 Everywhere you look, male students are the main participants of the day. Try to walk into any Chinese campus on Girl's Day and you'll see this – countless red banners hung up along the streets on fences, buildings, anywhere you can imagine.
The banner could be as simple as "long live the goddesses from (a certain) school" like this one, which is kind of cute.
Female students celebrate the day with their besties, but they are more on the receiving end of this holiday – this picture on Hubei University's Weibo account shows a group of male students waiting in front of the female dorms to provide breakfast.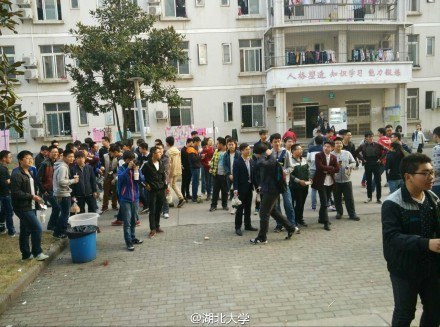 These Suzhou University students are wrapping paper roses as a romantic surprise.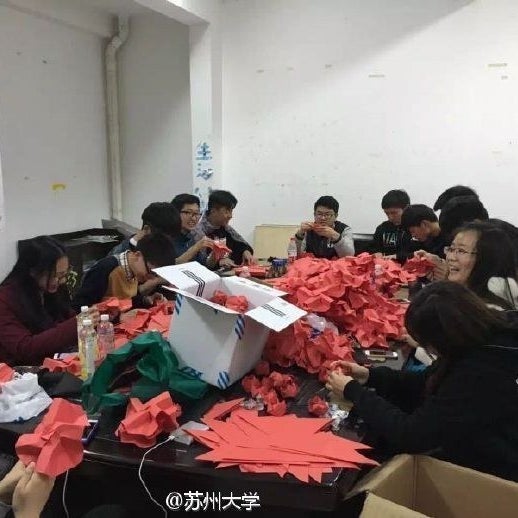 According to the state-run People's Daily's account, students from Shandong University in the east coast of mainland China invented the day in 1986, to celebrate the charm of female students and to show how much they care. It quickly spread all over Chinese campuses and flooded into society when media began to pick-up the more interesting banners and ways of celebrating.
But this year's Girl's Day has gone way too far according to a lot of people. Check banner from the renowned Nankai University: "You just eat, and I will grow; I make money and you take care of it."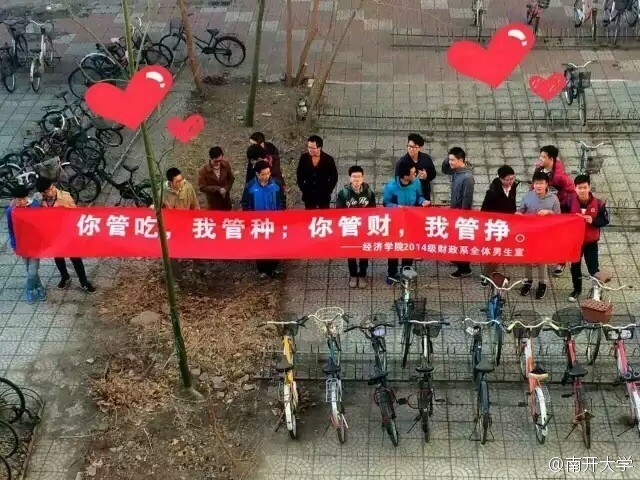 The worst banner was hung at an unidentified university: "Sola Aoi is the world's, but you are ours." Sola Aoi is a Japanese porn star who's extremely wellknown in China — she has more than 16 million followers on Weibo.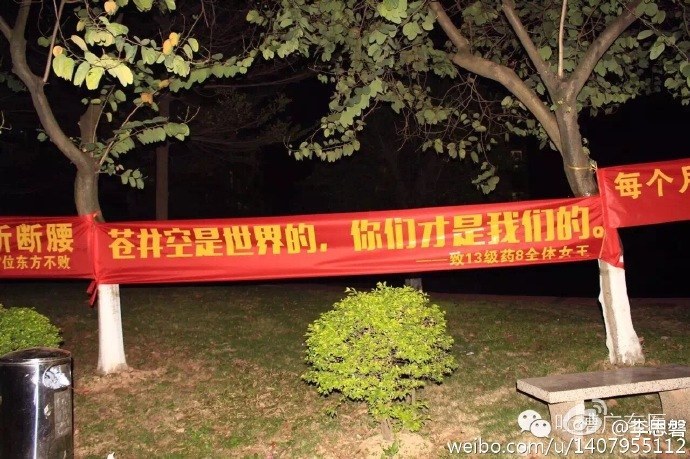 The picture, together with similar ones posted on Weibo by a feminist who works in the media industry, immediately got over 20,000 comments and shocked the society.
International Women's Day, originally named "International Working Women's Day," is shortened into "妇女节," the Women's Day, or "38 day" in Chinese.
There are many different words that mean "women" in Chinese. But the Chinese character for "women" used in the translation has a slightly derogatory meaning as it refers to married women only. The numbers "3" and "8" together, "38," also means refers to a bitchy woman.
Essays critical of Girl's Day quickly sprung up, noting that many of the banners — even the seemingly innocuous ones — could qualify as sexual harassment.
Pictures of female college students holding responses to the banners that were supposed to be praising them have sprung up across Weibo.
"I'll decide my marriage, whatever your mother says doesn't count," a student from Guangzhou Medical University posted in response to a banner that read "you are the only daughter-in-law my mother specifies."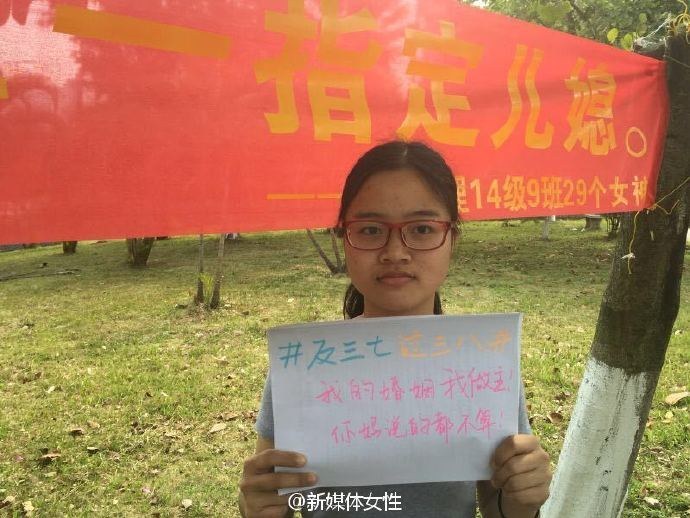 Another student from the same university stood in front of a banner that read "meeting you we don't need AV (adult video) anymore." Her response: "we need respect, equality, but no sexual harassment."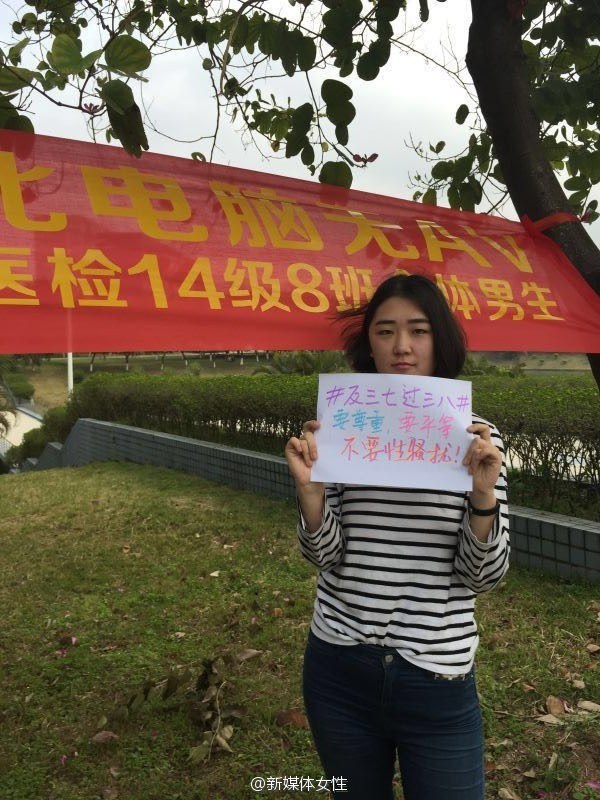 Not everyone is against the campus holiday — some think Girl's Day should supersede Women's Day. Fan Tiantian, a panelist on Let's Talk, a relatively progressive talk show, started a hashtag campaign calling people to #SubstituteWomen'sDayWithGirls'Day.