A Chinese Programmer Developed A Genius Site To Complain About The Crashing Stock Market
The new website allows people to follow the stock market while simultaneously giving them the ability to engage with comments.
China's main stock markets have lost more than a quarter of their value in the past three weeks. The government has failed to restore confidence, and has been criticized for cracking down on coverage of the market crisis.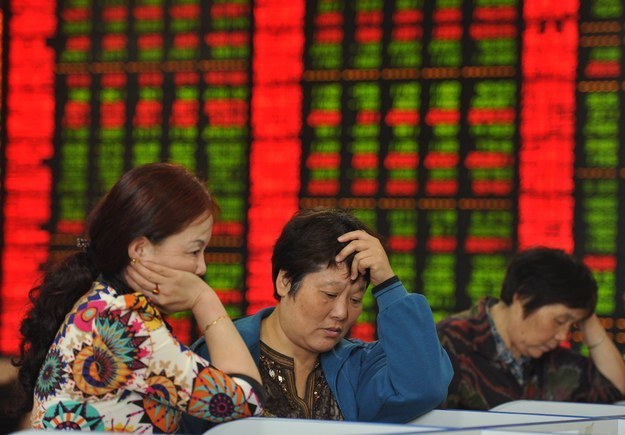 On Wednesday, another 500 companies stopped trading. That brings the total number of companies that have halted trading to 1,300, which makes up almost half of China's major shares, the BBC reported.
China's investors have been riding a roller coaster for the past month and long story short. Here's a recreation of how they've looked, from the start of China's stock market boom to now.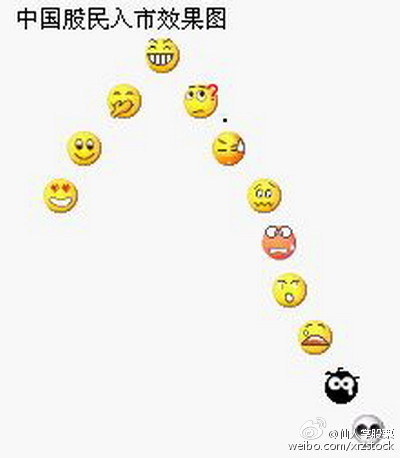 China's popular social media site Weibo is full of stock-related complaints, and it inspired one programmer to figure out a way for everyone to complain in one place.

He Dian, a 32-two-year-old programmer and trader based in Shenzen, got annoyed that he had to switch between websites for the stock market and for social media sites as he monitored the situation and complained.
So he decided to do both on one page.
He quickly developed a website called Tangu for people to comment in real time right on to of Candlestick charts, which is the industry term for the curve diagram as below.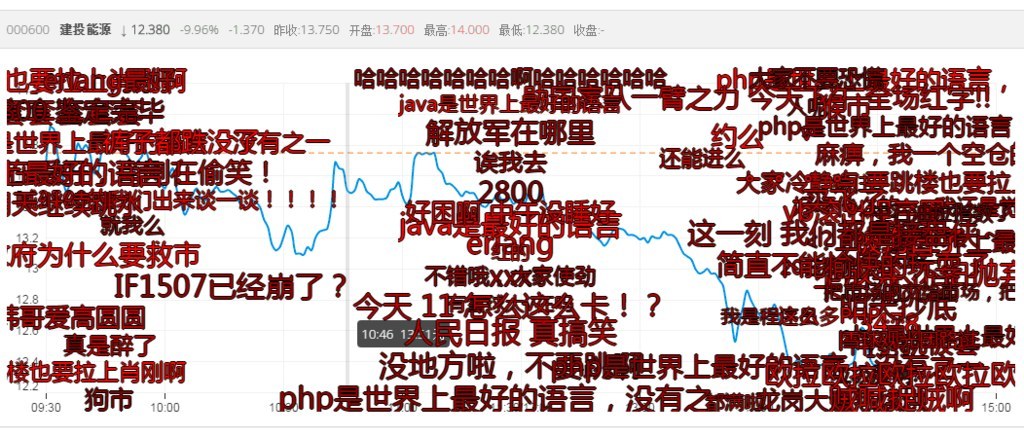 On the site, users choose to monitor either the entire index or a single stock, and of course, comment at the same time. Other users see the comments ON the chart as soon as the user hits "enter."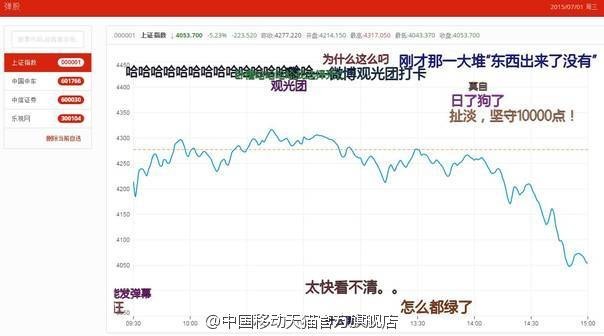 He put up the site on June 30 and shared it on his WeChat account and in some IT-related online forums, not expecting much. But by the end of the day, more than half a million people had viewed it, according to Chongqing Economic Times.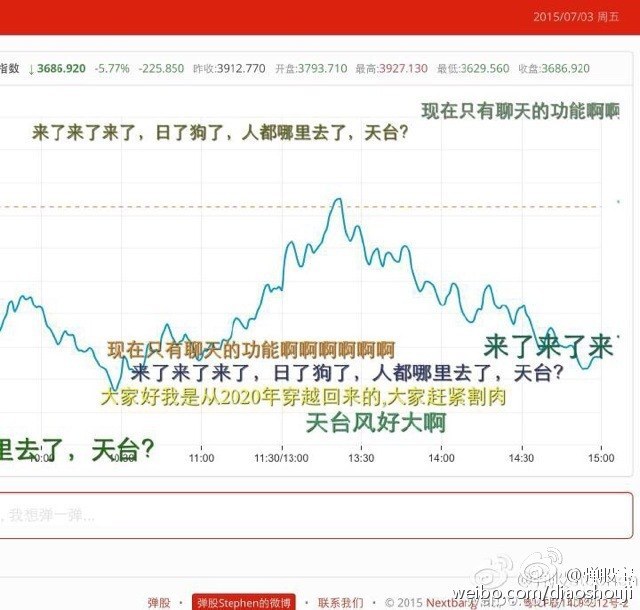 Within a week, about 10 mainstream general and finance-specialized Chinese media such as Yicai, had reported on the site and it became a great source of mental comfort for Chinese investors.

Livecommenting websites originated in Japan and have been very popular in East Asia mainly for animation fans. Some of the most popular sites are Japan's Niconico, and China's Bilibili. This is the first time the technique is being used for stock market.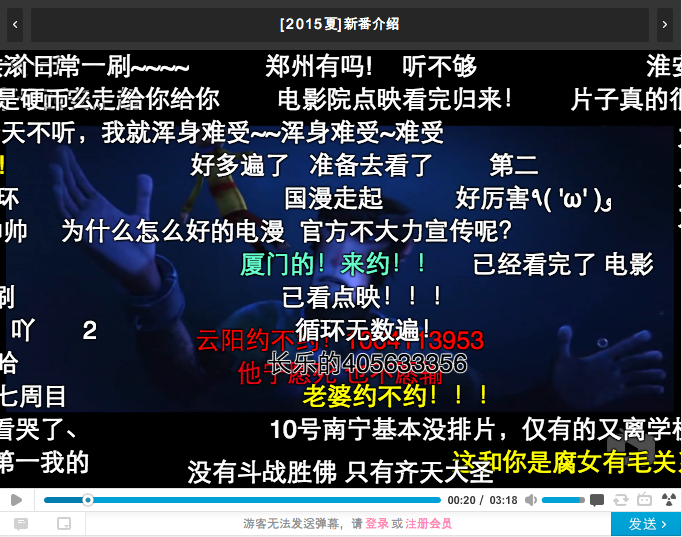 The stock crisis shows no sign of ending, but at least investors now get some sort of emotional exits. Like He said to Chongqing Economics Times, "now many friends are here, I feel relieved watching all the jokes and comments."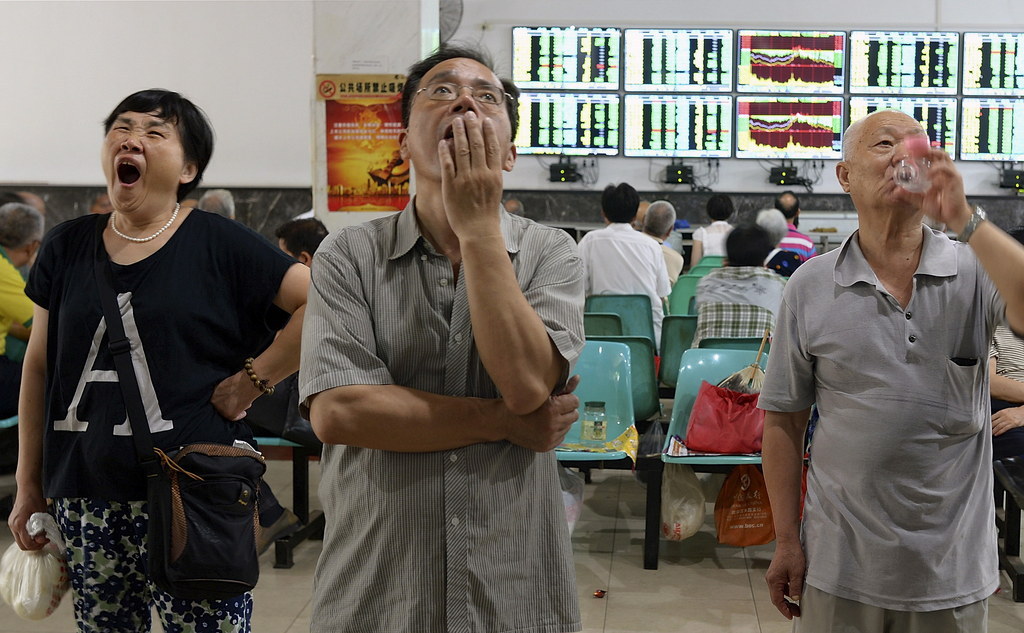 P.S. If you are looking to join the fun of bombard-commenting, open the link after 9:30 a.m. Beijing time, when the market opens.