"Ouch!" a couple can be heard on footage captured in Suzhou, an eastern provincial city in China, as a child fell out of a van on a truck-filled highway.
The footage shows that the back hatch of the minivan was loose when the red light changed. The door popped open and boy just fell out and rolled onto the ground in the blink of an eye.
The driver of the van, later identified as the boy's grandfather, drove on unaware of the disappearance of his grandchild. Meanwhile, the brave little human wasted no time in getting up and immediately giving chase.
You can see the boy come to a slow halt, realizing the van isn't going to stop, watching it roll further and further away.
Fortunately, the moment happened right as the light turned green and the two people in the car right behind his saw everything. They quickly rescued the boy into their car from the dangerous road and caught up with the van, as the grandpa hurried over.
The video was first uploaded to a local forum by the car's owner, who lent the toddler's guardian angels the car. Soon the hashtag #YouDroppedYourKid became a top searched term on Weibo.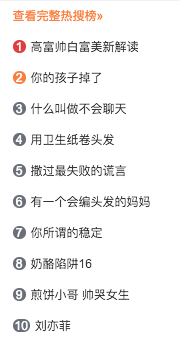 "It's so sad to watch the little kid chasing after the van," reads one comment, garnering thousands of likes agreeing.

A lot of people reacted with apparent confusion as to how this could have happened.

Some Weibo users demanded an explanation.

And this commenter said what everyone was thinking once they realized the child was safe.

As it turns out the boy's grandfather, Yang Defu, hadn't gotten the chance to fix the backdoor that was broken during the Chinese New Year. The little boy was put in the front passenger's seat, but he snuck to the back and fell out, Xinhua reported.