This is Jana and Veronica, and their son, Alex. Veronica is the creator and owner of Oh! Mami Blue, a cooking and lifestyle blog. The blog has a hugely popular Instagram account where the family details their lives.
Recently, Veronica shared a family portrait on her Instagram account. The photo showed the two moms in bed with their child.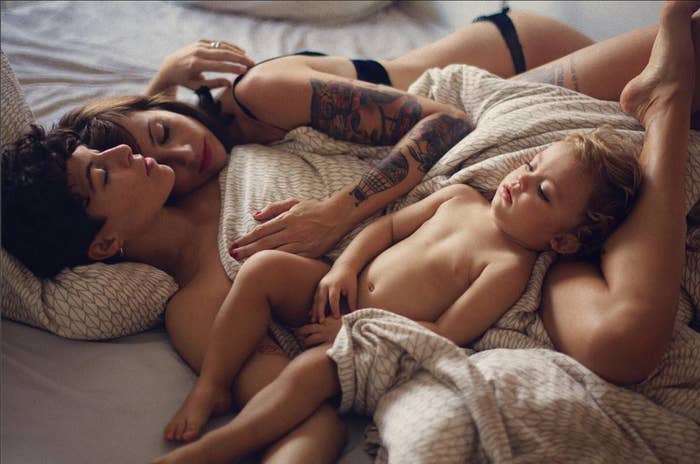 When Instagram removed her photo, Veronica asked for help through her Instagram Stories.
Following its publication, people began to protest the deletion of the picture, sharing their own photos or photos of the couple using the hashtag #Yosoloveoamor – I Only See Love.
But at the same time, peoople reported the hashtag #Yosoloveoamor, which was also blocked by Instagram, as Veronica showed in her Instagram Stories.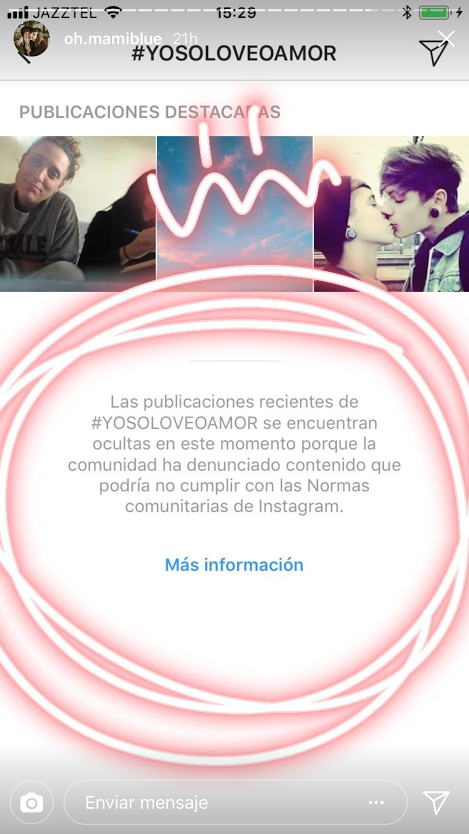 Both Veronica and Jana said they understand that, due to a massive number of reports, Instagram temporarily and automatically removes a picture or a particular hashtag.
"This is not nonsense: It is a crime. Homophobia is punished and it's something that can't be accepted."
"We are a happy family and we are strong, these things no longer hurt us, but there are people right now who take their own lives because of things like these, there are people being bullied, harassed and beaten just for being LGBT."
The family didn't give up. After the deleted photo and hashtag, they have created a third one, #BorraIGdehomófobos — Delete homophobes — where many LGBT people have shared pictures which they are kissing or photos of their wedding days.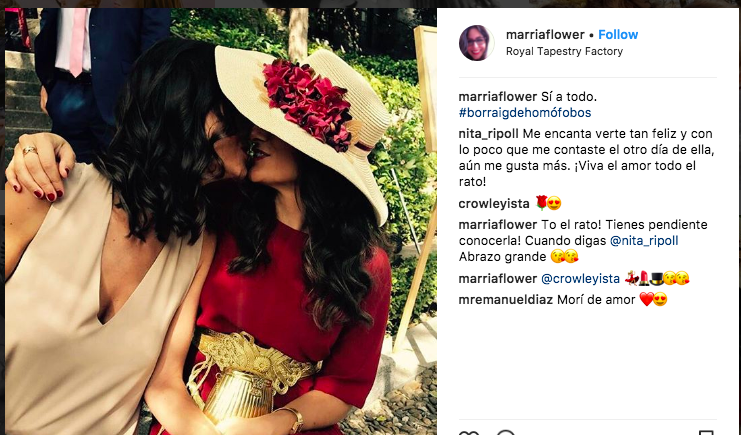 "A social network must unite people. It's a network, and its purpose is to create links. It cannot serve to generate hatred or be just something superficial. It must help unite us, support us, and someone has to realize that these things can cause a lot of pain," said Veronica.
"You're deleting a picture of a family, can you tell me what's wrong with it?"
A spokesperson for Instagram provided the following statement for BuzzFeed News.
"We work hard to find a good balance between allowing people to express themselves and making sure the community feel comfortable and is safe. Our guidelines put limitations on nudity, particularly when it comes to images of children, but we recognize that we don't always get it right. In this case, we've identified that the image was mistakenly removed, and we have since restored the content. We apologize to Jana and Veronica."