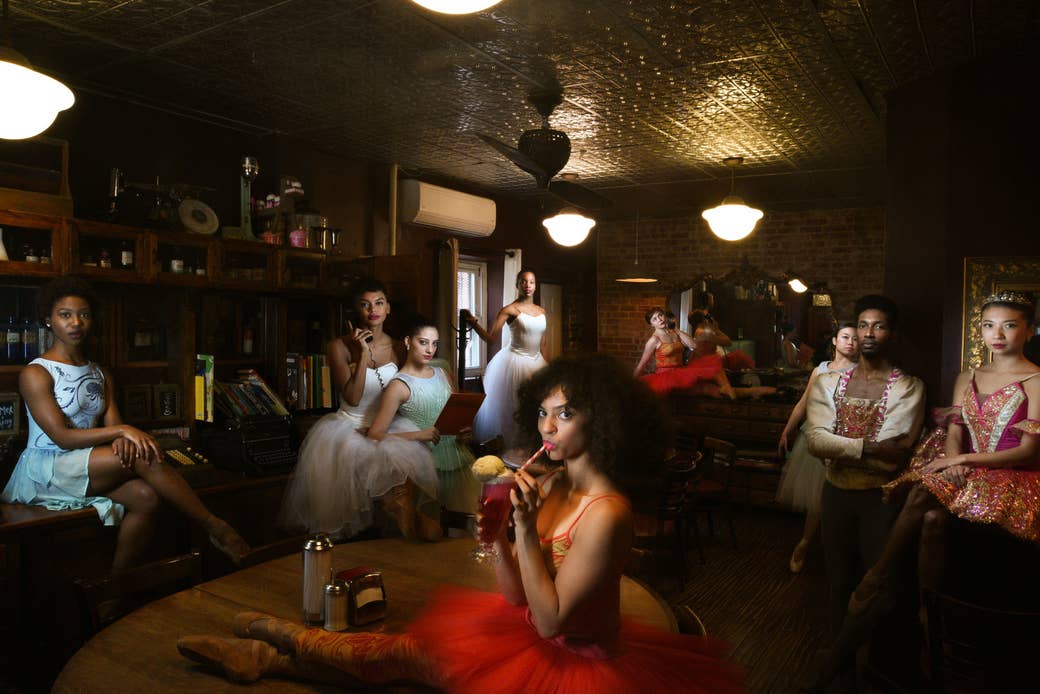 It's just before noon on Schermerhorn Street, and a woman rushing down the street is stopped cold in her tracks.
She stares through the window at two dozen young dancers who throw their bodies up in front of her, their arms spreading backward, sweeping like a swan's wings. They swing downward again, in graceful arcs to an improbably willowy angle. It is November, and for the Brooklyn Ballet that means only one thing — the Nutcracker is coming.

The Brooklyn Ballet is to its larger Manhattan neighbor much what each borough is to the other; the decidedly more classical presentation of the impressive Lincoln Center productions gives way here to LED tutus, a broad and purposefully diverse cast, and bold choices for the Nutcracker suite, which for this ballet as any other is the breadwinner for the entire year. The production is set across 400 years of borough history, from Dutch colonists until now, and is perhaps the only production of the Nutcracker out there with Native Americans, subway trains, hip-hop, and belly dancers thrown into the mix.
Where other cities have the stage, here the city, to a certain degree, *is* the stage: Last year, the Brooklyn Ballet took over the Brooklyn Museum for its perennial Yuletide production, and next year it will be the 90-year-old King's Theatre on Flatbush Avenue. The dancers pose for photographs at the nearby Brooklyn Farmacy soda fountain, at the city cemetery, at Coney Island. The street-level studios in downtown Brooklyn, and its floor-to-ceiling windows invite a bevy of idle onlookers, wide-eyed children and their nannies, a cop or two, and construction workers — some mockingly, some not — practicing their own pirouettes.