Obama To Pull Most Troops Fighting Ebola In West Africa
The U.S. will focus on scientific research and civilian responders, Obama said. "Today we move into the next phase of the fight."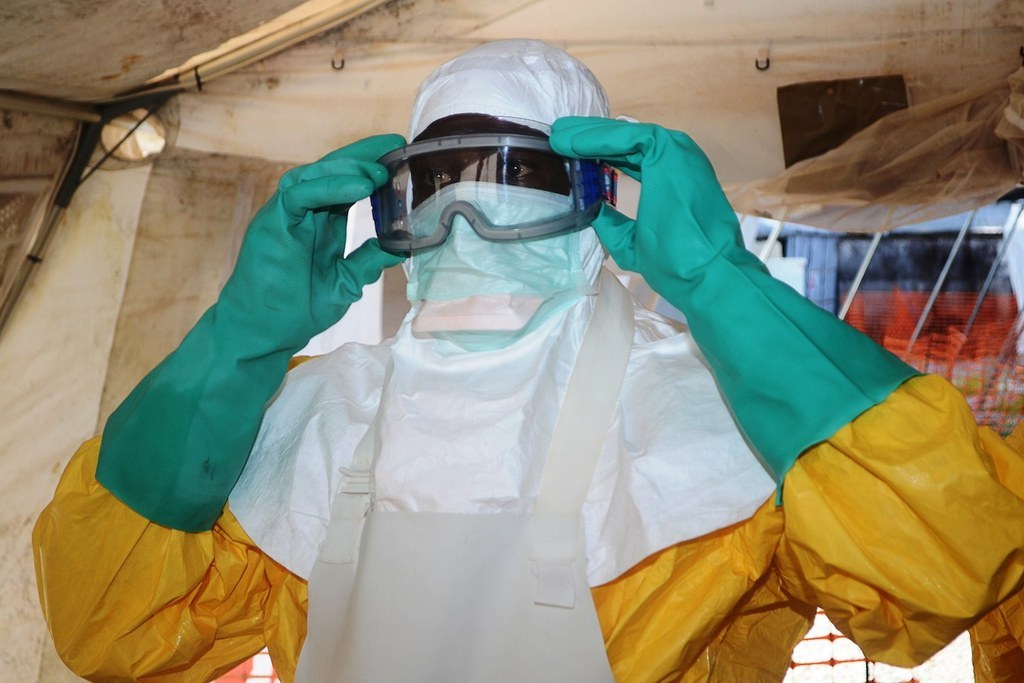 President Obama announced Wednesday most of the U.S. troops deployed to assist with the Ebola crisis in West Africa will be pulled from the region by the end of April, though he cautioned that "Our mission is not complete."
"Today we move into the next phase of the fight, winding down our military response, while expanding our civilian response," he said, during an event with medical and military response workers.
About 1,300 soldiers are currently stationed in West Africa, though nearly 3,000 were sent during the height of the epidemic. About 100 troops will remain in the area, the White House said.
The number of weekly Ebola cases has dropped from roughly 1,000 per week in October to 150 a week in recent reports. The death toll, however — currently at 9,177 — is still rising.
Obama acknowledged that Liberia, where cases have dropped by nearly 90%, has "seen the best progress." Sierra Leone is "moving in the right direction," while more work needs to be done in Guinea, where there has been a recent increase in cases. The continuing goal, the president said, is to reach "zero cases."
The president sent the first troops to West Africa in September, a decision that was criticized by some experts.
"It's one thing when an NGO comes in as part of a humanitarian or public health response," Karen Grépin, assistant professor of global health policy at New York University, told BuzzFeed News. "It's very different when it's the military, especially the U.S. military. Could those same activities have been taken up by non-military responders is still an open question."
In December, Obama signed legislation allocating $5.4 billion in emergency funding to deal with the Ebola crisis in West Africa and at home.
The American troops in West Africa have built 10 Ebola treatment units, one facility to treat infected health workers, and seven mobile laboratories to test for the disease. They also helped train thousands of health care workers within the affected countries.
Obama also described significant progress that has been made domestically, including quadrupling our laboratory facilities to test for the disease.
In October, just three U.S.-based facilities were qualified to treat Ebola patients. Now there are 51. Ten people have been treated for Ebola on U.S. soil to date, though only two have been known to contract the virus in the United States.
This marks a new phase in the epidemic, Grépin said.
"Particularly back in September, there were a lot of gaps — a lot of new systems needed to be put in place that required large-scale emergency efforts," Grépin said. But since then, she added, the quarantines have lifted and people are going back to work. "It's still going to require a lot of effort, but it's not obvious that you would want U.S. military troops handling that response."