New numbers released by the CDC on Sunday show that while HIV diagnoses have fallen roughly 19% nationwide from 2005 to 2014, infection rates among black and Latino gay and bisexual men continue to rise steeply.
While HIV diagnoses among white gay and bisexual men have seen a drop of about 18% over the last decade, among gay and bisexual Latinos, that rate has increased by about 24%. Black men who have sex with men have seen a rise of about 22%, but the starkest numbers were among those aged 13 to 24 — who have seen an 87% rise in new HIV diagnoses in the last decade.

Black women, however, have seen the sharpest decline in new infections, which have been cut nearly in half.
HIV's widening racial gap is "a deeply disturbing finding," Jonathan Mermin, director of the National Center for HIV/AIDS, Viral Hepatitis, STD, and TB Prevention, told BuzzFeed News.
In recent years, the rise in HIV rates among black and Latino gay and bisexual men has leveled off, Mermin said, due in part to an increase in HIV prevention efforts targeting communities of color. But the fact that the gap is still growing is a pressing public health issue.
"Health disparities have turned HIV from an infection into an injustice," he said.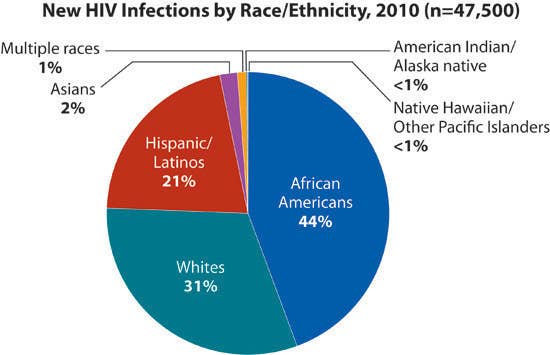 Some researchers have argued that mass incarceration of young black men in the U.S. may play a role in higher rates of HIV.
As epidemiologist Greg Millett noted in the Advocate, the high rates may also have to do with the fact that the high concentration of HIV among black gay men increases the likelihood of encountering a partner who is HIV-positive — even though studies have shown that black gay couples are less likely to have sex without a condom than white ones.

Other social factors — such as access to healthcare and lingering stigma around homosexuality — also play a well-documented role.
For example, young black and Latino men are far less likely to be taking the pill that prevents HIV transmission — also known as pre-exposure prophylaxis, or PrEP — than other groups. Partially as a result of this, both populations are disproportionately affected by HIV: In 2010, the most recent year for which numbers were available, black Americans made up 44% of all new HIV infections, while Latinos made up 21%.
"The statistics are hard to ignore and even harder to fathom," Millet wrote.
Because of the deep social causes of health disparities, the battle to tackle the HIV epidemic among black Americans is also increasingly being linked to the Black Lives Matter movement.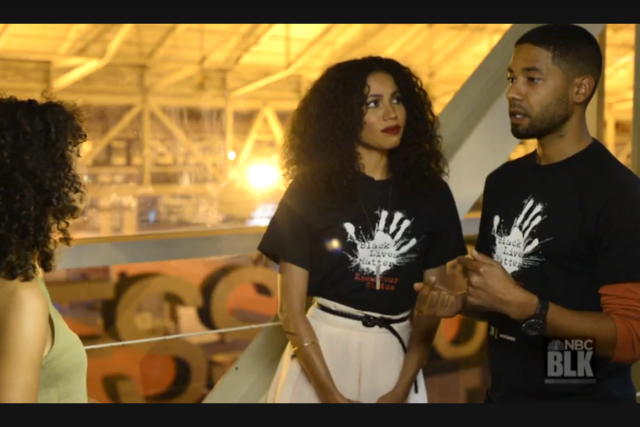 The new data, presented at the National HIV Prevention Conference in Atlanta, also show that people with HIV in the South are almost three times as likely to die as a result of their infections.
"All states must take responsibility for protecting communities that are at risk," Mermin said. "But some states, especially in the South, are years behind."
In 2012, the most recent year for which numbers are available, nearly 14,000 individuals with AIDS died in the U.S.
"We have to accelerate access to testing, treatment, and prevention to work against the disparities that are so prevalent with this infection," Mermin said.