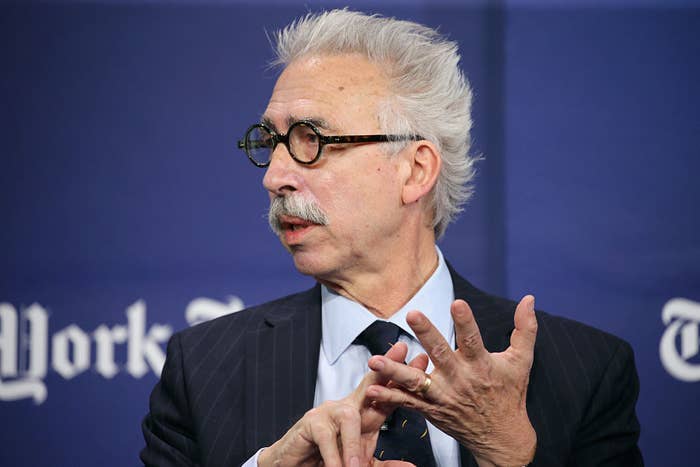 UC Berkeley chancellor Nicholas Dirks announced his resignation on Tuesday evening, following months of sharp criticism over his response to several sexual harassment scandals on campus.
Dirks, who was appointed as chancellor in 2013, was almost immediately met with criticism at a university where steep tuition hikes have mobilized student activism about public education. Most recently, Dirks was accused of mishandling several cases of sexual harassment involving high-profile faculty members.
Last October, BuzzFeed News revealed that prominent Berkeley astronomer Geoff Marcy had violated the university's sexual harassment policies over a period of a decade, but had not been disciplined. Following the Marcy case, Dirks drew harsh criticism for similar responses in cases involving Law School Dean Sujit Choudhry and assistant basketball coach Yann Hufnagel.

On Monday, Dirks informed the UC president's office that he intended to resign his $531,939 position, though he will continue teaching and doing research in the department of anthropology at Berkeley.

"I have come to the personal decision that the time is right for me to step aside and allow someone else to take up the financial and institutional challenges ahead of us," Dirks wrote in an email statement to faculty and staff.

"While we have made important progress ... there remains much work, and many difficult decisions, ahead of us," he wrote.
UC president Janet Napolitano said she accepted his resignation "with deep appreciation for Chancellor Dirks' efforts." She stated that they are immediately beginning a "global search" for a new chancellor to lead the elite public university.
Most recently, Dirks came under fire for having a nearly $700,000 fence built around his residence on campus, and last month ordering the construction of a $9,000 emergency exit in his office as a security measure in case of potential student protests.
The pressure for Dirks to resign had been on for some time. Some faculty members have been strongly pushing for his resignation, and had considered holding a vote of no confidence in him in the spring. A professor involved in the proceedings told the Los Angeles Times that they were considering another vote if Dirks didn't announce his resignation by fall.

Dirks will stay on as chancellor until a successor is named.