Truck Overturns In Fruitless Attempt And Spills Thousands Of Oranges Into The Road
Orange you glad it didn't happen in rush hour.
Thousands of oranges were spilled into a road in north San Diego County on Tuesday morning after a semi-trailer overturned, NBC reported.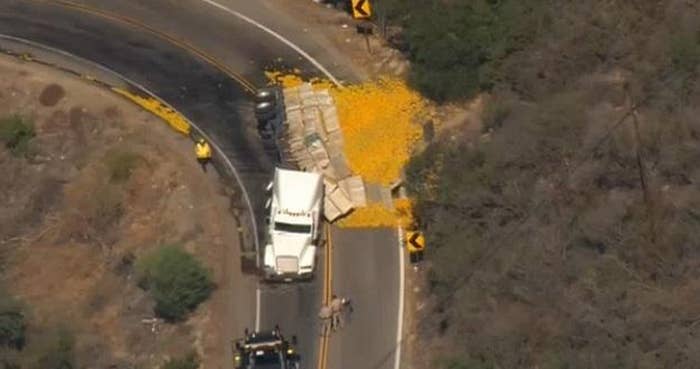 According to NBC, the California Highway Patrol shut down southbound traffic after the spill, along with issuing a Sig Alert. No injuries were reported and the accident is currently under investigation.