Someone Flew A Drone Over Apple's New "Spaceship" Campus In California
"Innovation distinguishes between a leader and a follower."
Apple's "spaceship" office building, also dubbed "Campus 2," was one of Steve Jobs' last projects before passing away in 2011, and it's finally coming together.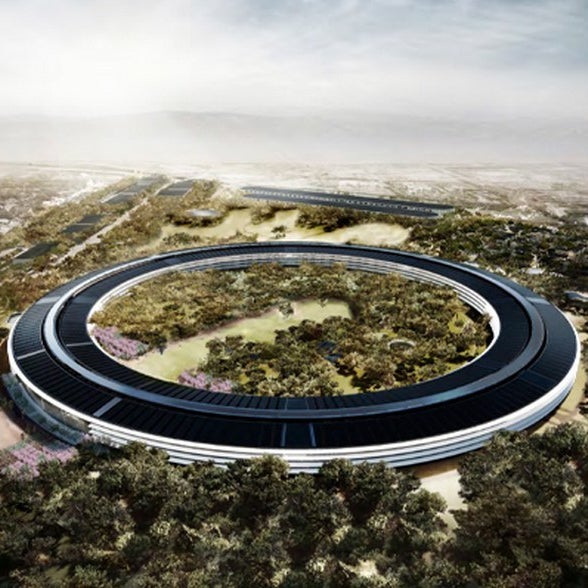 Current construction project (left) and an artist's rendition (right) of the completed project.