Large Fire After Train Carrying Crude Oil Derails In Virginia
The train derailed in downtown Lynchburg, Va. No injuries have been reported.
Updated — April 30, 4:55 p.m. ET
A large fire erupted in Lynchburg, Va., on Wednesday afternoon, when a train carrying crude oil derailed.
ABC 13 News reported 13 to 14 cars were involved in the derailment. City of Lynchburg confirmed cars involved in fire were carrying crude oil.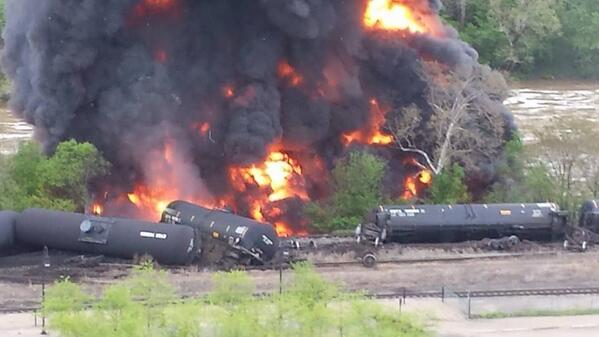 The Times Dispatch reported the city of Richmond was switching to an alternative water supply after oil from the derailment had spilled into the James River.
The city of Lynchburg, population 77,000, evacuated part of downtown and closed down streets bordering the river.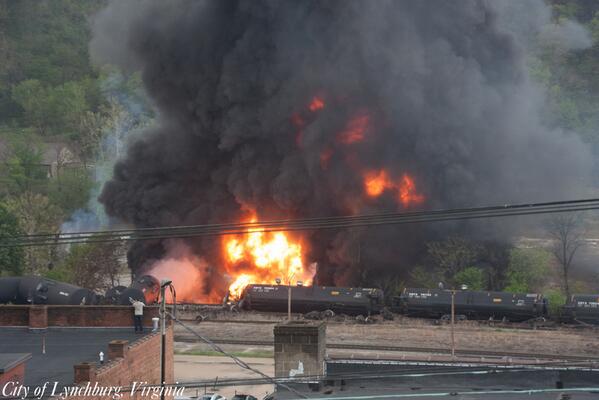 No deaths or injuries have been reported, according to ABC 13.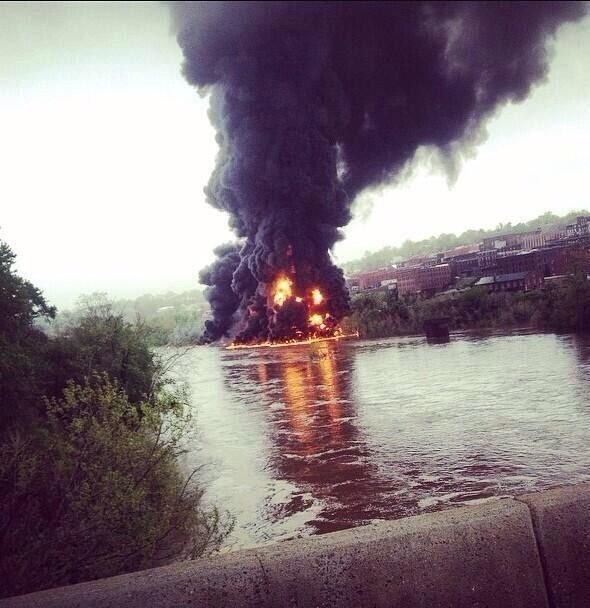 The City of Lynchburg reported the Fire Department assessed the situation and allowed the fire to burn out on its own.
CSX later confirmed that the fire, following the derailment, has been extinguished.
This is a developing story. Check back for updates and follow BuzzFeed News on Twitter.