Everything You Need To Know About The BuzzFeed Book Club
Join the BuzzFeed community's most avid readers as we dive into one new book each month.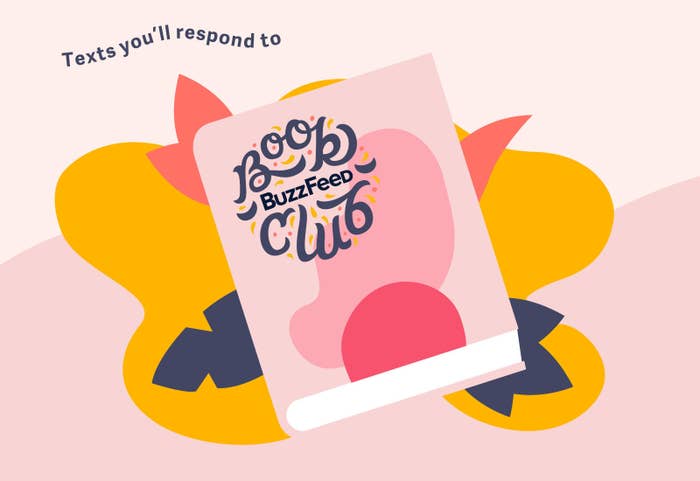 Hello! Are you a person who loves to read but is often overwhelmed by the task of choosing a new book? Do you have a million open tabs of book recommendation lists? Do you wish you could hire someone to pick your books out for you — is a book concierge even a thing? Do you straight-up love books and want a place to chat about them with fellow discerning, thoughtful, and enthusiastic readers?

Guess what: The BuzzFeed Book Club is probably for you.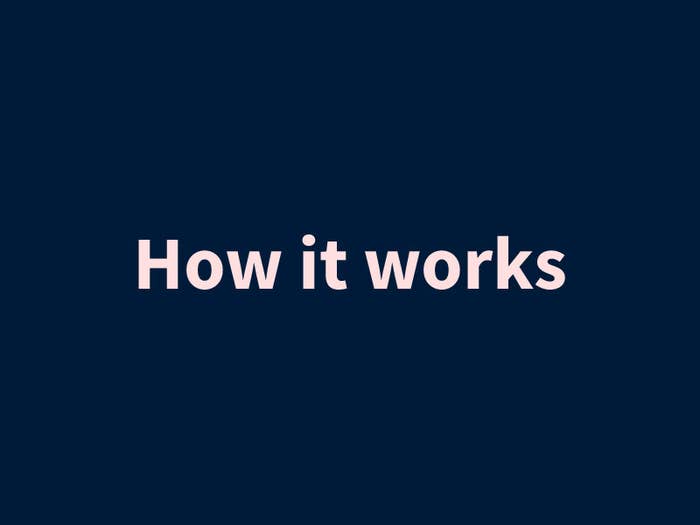 Each month, BuzzFeed Books selects one exciting new book for members to read together.

We'll announce the selection before it comes out so you'll have plenty of time to preorder or reserve it at your local library.
We'll chat about these books in the BuzzFeed Book Club Facebook group — where we'll ask discussion questions, share our opinions, gush and rant about our favorite and least favorite characters, make plot predictions, host Q&As with the authors, and generally drop in random thoughts as we read together.
You'll get three newsletters a month, full of exclusive content from the authors, highlights from the Facebook group, blurbs from future selections, giveaways, and more.

And each month you'll have an opportunity to weigh in so we can tailor the book club to what you want: What kind of books do you like to read? Did you love this one or hate it? What kind of book-related features do you want to see from us?
It'll be a blast — and it's free!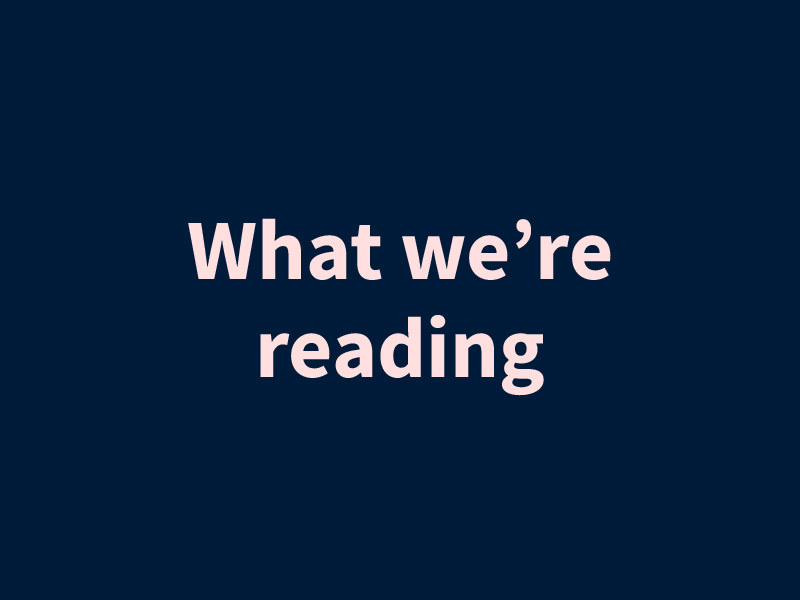 This January, we're reading Kevin Wilson's novel Nothing To See Here. Read an excerpt here.

When deadbeat Lillian agrees to play governess to her rich best friend's twin stepchildren (who happen to spontaneously burst into flames) she has no idea what she's doing, and certainly has no understanding that it could profoundly change her. But it does — and this small, weird, quasi-family's summer together is equal parts hilarious and moving.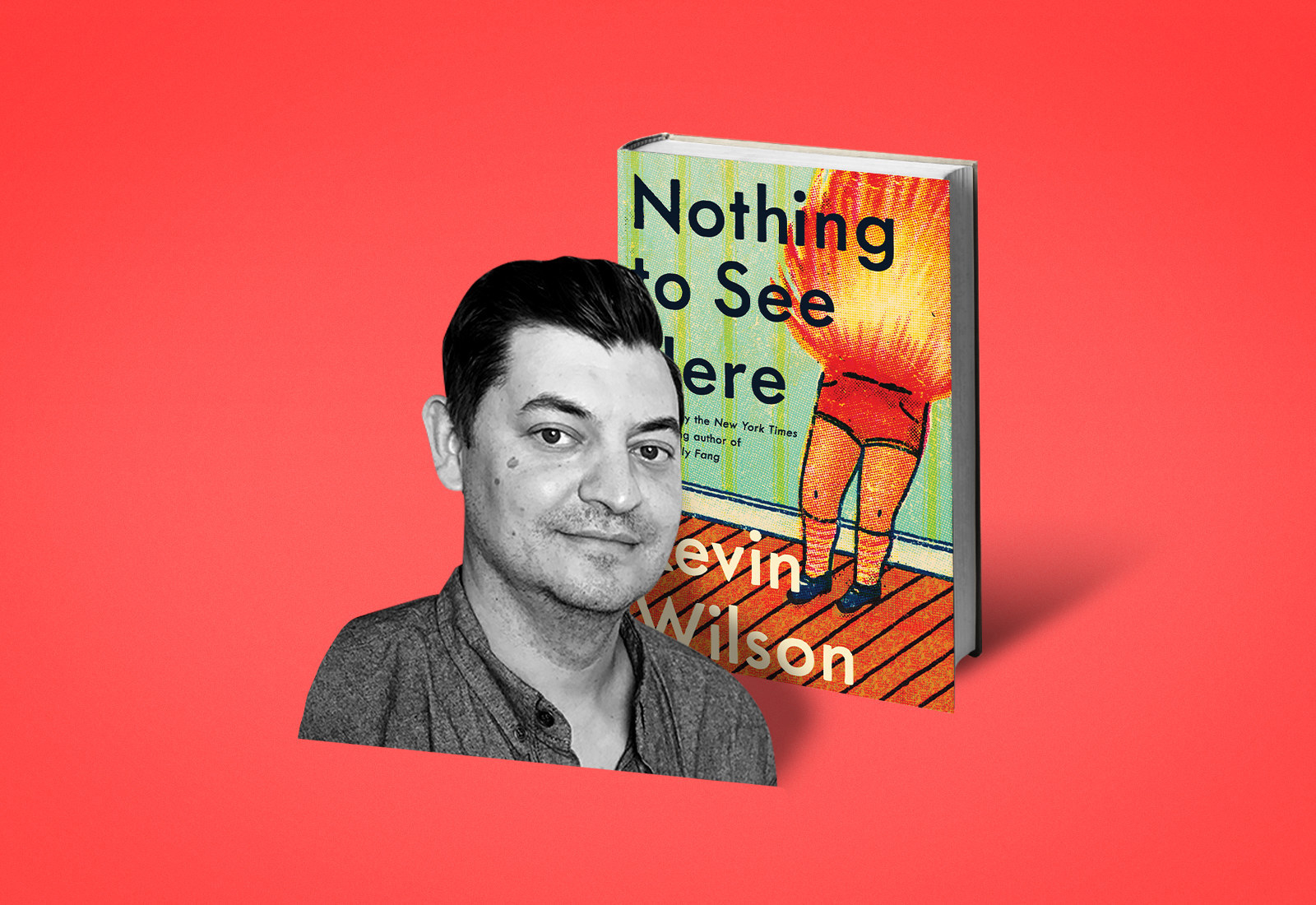 We asked Wilson to tell us a bit about how the book came to be. Here's what he had to say:
It feels strange to say that this book started with my lifelong obsession with spontaneous human combustion, but there it is. As a kid, I was mesmerized by the phenomenon. A week hasn't gone by since then where I don't think about it, the images so easy in my brain even as they frighten me. But all those people who combusted died, which I hated. I wanted something better. I wanted to survive it.

My wife and I have two kids, and I realized how raising them oftentimes felt like handling children who really could burst into flames at any moment, their emotions always so heightened, right on the surface. The conceit became a way for me to explore the danger of caring for anything, of hoping that you might protect them from the world when you feel incapable of protecting even yourself.

So that's how the book started, children on fire. But I knew that the kids couldn't do all the work. They were too busy bursting into flames. So I looked at Lillian, the woman tasked with taking care of these fire children. The moment I started writing in her voice, everything about the novel fell into place. I always write about family, about home, about the strange ways that we come together, and Lillian was this interesting character for me because she'd never had a family, really. She'd never felt any affection for home. She'd never had much opportunity to be around other people. So it was a way for my obsessions to feel new to me, to watch her figure out these issues and, in turn, help me figure them out in new ways.
---
---
Illustrations by Julian Targowski for BuzzFeed.