Monday, Nov. 23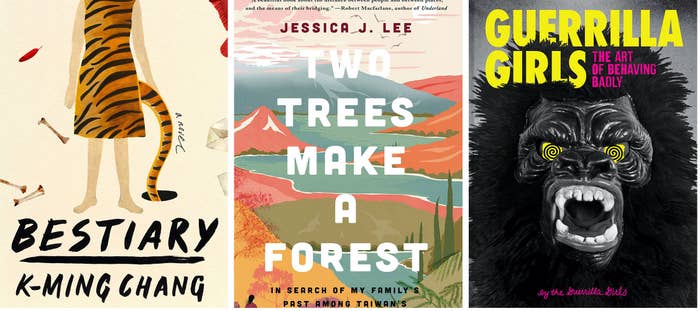 Tuesday, Nov. 24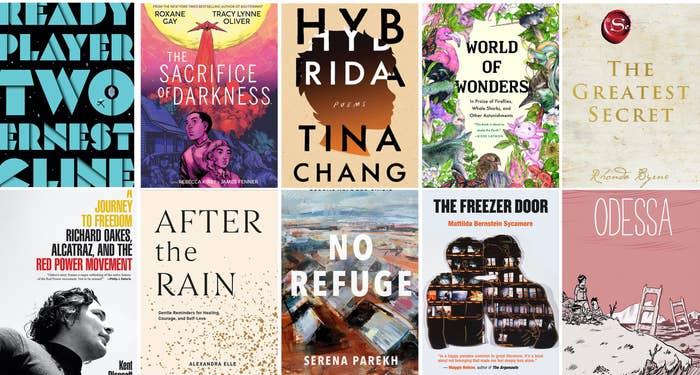 Ernest Cline discusses Ready Player Two — hosted by BookPeople, 7 p.m. CT. More info.
Roxane Gay, Tracy Lynne Oliver, and Rebecca Kirby discuss The Sacrifice of Darkness — hosted by Vroman's, 6 p.m. PT. More info.

Tina Chang (Hybrida) and Aimee Nezhukumatathil (World of Wonders: In Praise of Fireflies, Whale Sharks, and Other Astonishments) discuss their new books and themes of race, motherhood, and home — hosted by Greenlight Bookstore, 7:30 p.m. ET. More info.
Robyn Byrne discusses The Greatest Secret with David Bingham, in a conversation moderated by Justin Baldoni — hosted by HarperOne and various booksellers, 6 p.m. ET. More info.
Jonathan Hill discusses Odessa with Lisa Ko — hosted by Powell's, 6 p.m. PT. More info.

Mattilda Bernstein Sycamore discusses The Freezer Door with Alexander Chee — hosted by McNally Jackson, 7 p.m. ET. More info.
Historian Kent Blansett discusses A Journey to Freedom: Richard Oakes, Alcatraz, and the Red Power Movement — co-hosted by the American Indian Community House and the Tenement Museum, 7 p.m. ET. More info.
Alex Elle discusses After the Rain: Gentle Reminders for Healing, Self-Love, and Courage — hosted by MahoganyBooks, 7 p.m. ET. More info.

Serena Parekh discusses No Refuge: Ethics and the Global Refugee Crisis with Patricia Williams — hosted by Brookline Booksmith, 7 p.m. ET. More info.
Saturday, Nov. 28