An anonymous artist has started defacing a series of Islamophobic ads that are running on some San Francisco Muni buses.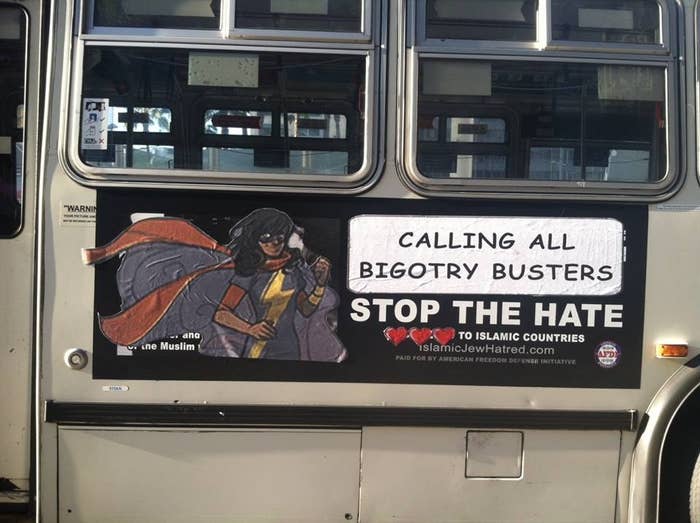 The ads, which were purchased by the anti-Muslim American Freedom Defense Initiative, are being covered with images of Marvel's first Muslim superhero, Ms. Marvel (aka Kamala Khan).
Which means San Francisco residents can see messages against Islamophobia, racism, and hate speech on their buses instead!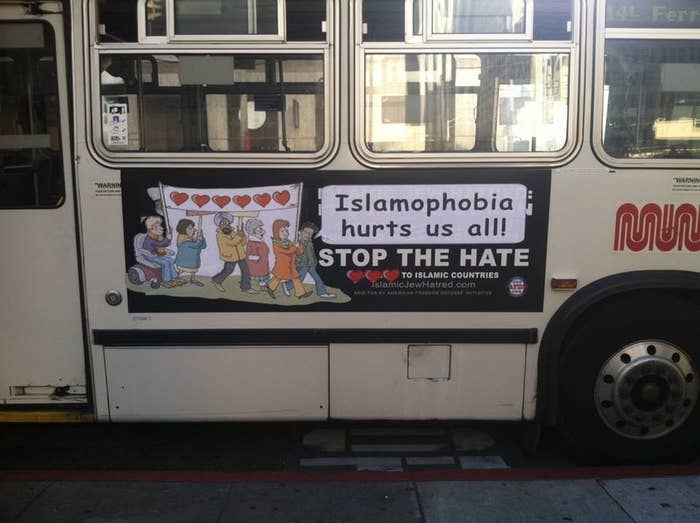 Even Ms. Marvel writer G. Willow Wilson has noticed — though the ads were first spotted by Facebook group Street Cred.
Nicely done, San Francisco.