"The Atmospherians" Is The BuzzFeed Book Club July Pick. Enter For A Chance To Win A Signed Copy And Swag Bag.
"The Atmospherians" by Alex McElroy is next month's BuzzFeed Book Club pick, and we're giving away signed books, audiobooks, and, for one lucky winner, a swag bag.
The BuzzFeed Book Club announced its July pick today, and it's a good one: The Atmospherians by Alex McElroy, a morbidly funny satire about a cult to rehabilitate bad men. (Check out the first chapter here.)
In the slightly off-kilter universe of the novel, Sasha Marcus, founder of a beloved women's wellness brand, is dealing with the aftermath of a dark scandal: After one of her trolls livestreams his suicide and blames her for it, she becomes the subject of op-eds and death threats, while crowds of angry men station themselves outside of her apartment. She's lost her job, friends, followers, and all hope, until her eccentric childhood friend Dyson shows up with a once-in-a-lifetime opportunity: Together, they're going to start a cult. It's a brilliant send-up of a society run ragged by disingenuous influencers, toxic masculinity, commodified self-care, weaponized positivity, and performative "wokeness."
To celebrate, we're collaborating with publisher Atria Books and Libro.fm to give away ten signed copies and five free audiobooks — and, for one grand prize winner, a swag bag with book cover–themed earrings.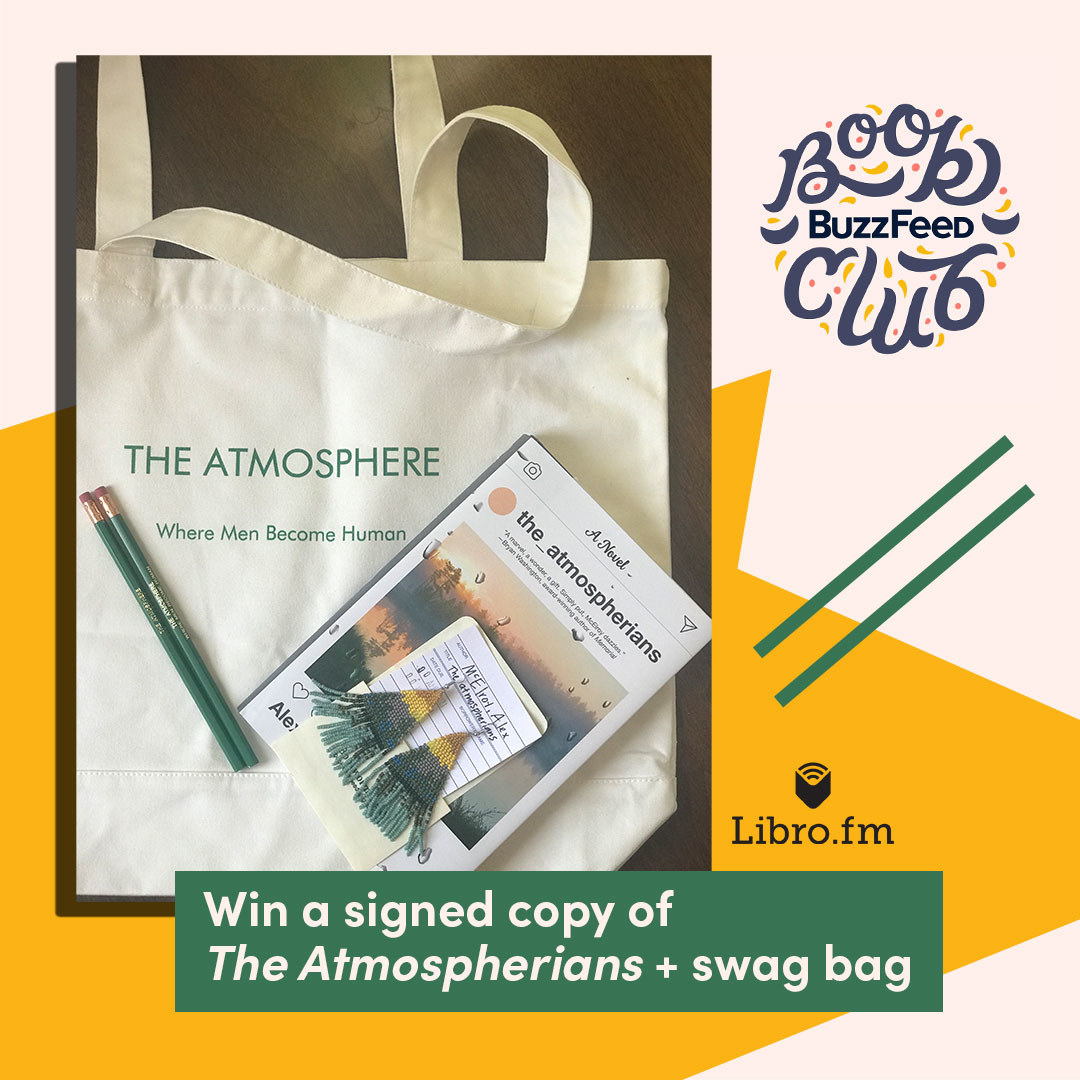 Want to add a ~provocative~ tote bag from the fictional cult to your summer look? Eager for a new signed book on your shelf? Just click here to enter your email for your chance to win!