Jane Mount's Bibliophile: An Illustrated Miscellany is an absolute gift to book lovers, covering things like literary trivia, bookstore cats, profiles of bookish people, so many recommendations, and guides to beloved libraries and bookstores from around the world. Here, with her own illustrations, are some of Jane's favorite bookstores outside of the US.
1. Atlantis Books in Santorini, Greece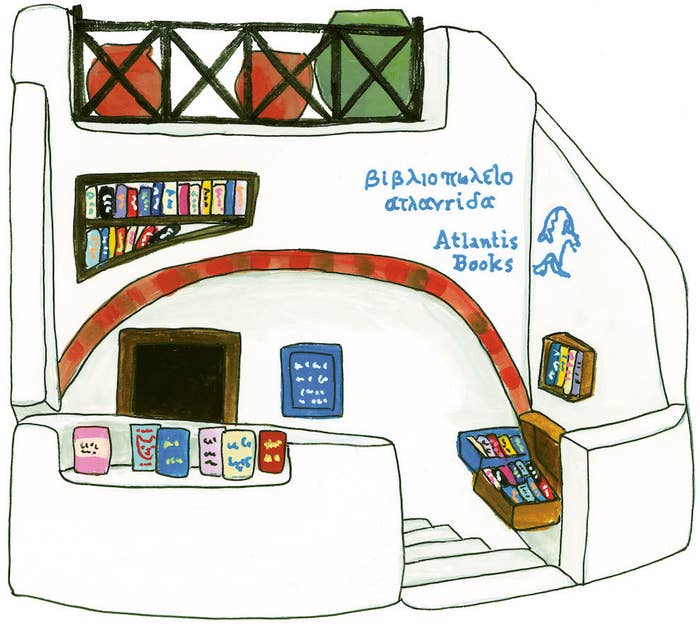 If opening a bookstore doesn't already sound romantic enough, imagine opening one on the Greek island of Santorini, modeling it after Shakespeare and Company, employing and housing itinerant travelers and writers, and all the while daydreaming about the days when your children will run it. That's exactly what a few American and European university friends decided to do in the spring of 2002.
By 2004, the bookstore that Craig Walzer, Chris Bloomfield, Oliver Wise, Will Brady, Tim Vincent-Smith, and Maria Papagapiou envisioned began to take shape — a snail shape. The team built spiraling bookshelves that moved with them to a new, subterranean location in 2005. On the store's domed ceiling, the spiral repeats: The first names of everyone who's ever worked at the shop are handwritten on the ceiling, circling out. The spiral will hopefully keep growing, but the store's future fate is subject to the whims of the real estate market (of course, unfortunately).
2. BooksActually in Singapore
For a single store, BooksActually has a significant presence in Singapore and beyond, presenting books by Singaporean authors in vending machines throughout the city and shipping books across the globe. The store started online and opened its storefront in 2005, with a global and local, new and rare selection. Its vending machines are installed at the National Museum of Singapore, the Singapore Visitor Centre, and the Goodman Arts Centre, headquarters for the National Arts Council. The hope is that even if people don't buy a book right away, they'll start to become familiar with the names of local authors.
3. Books for Cooks in London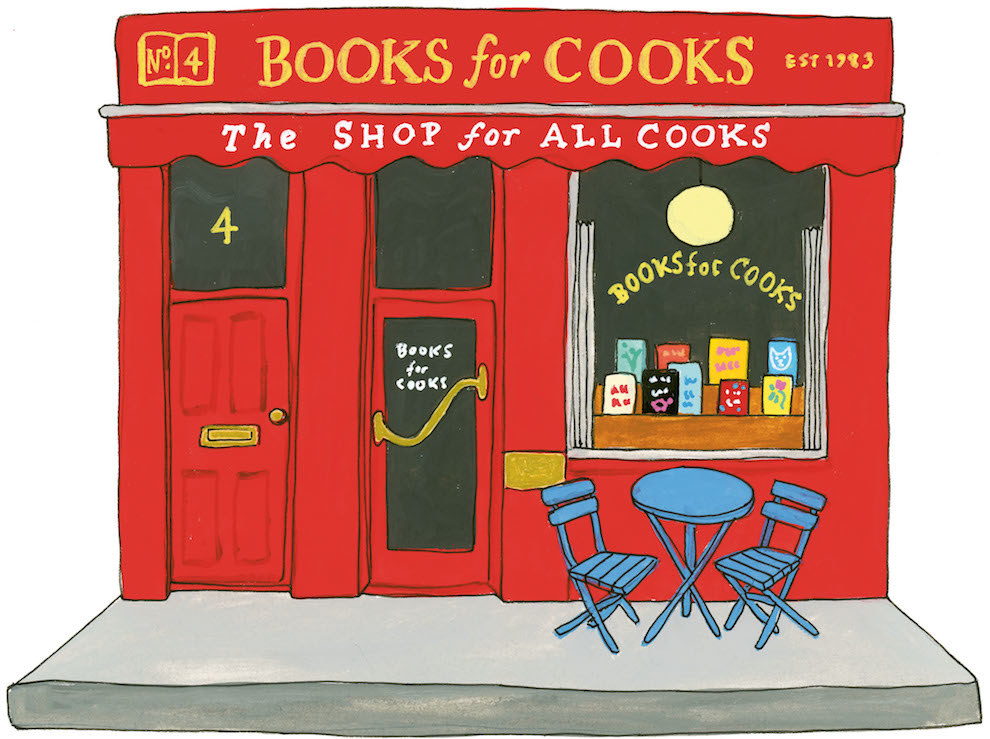 Books for Cooks was founded in 1983 by Heidi Lascelles, when London was still an improbable food destination. In 1992, Lascelles hired Rosie Kindersley, and a year later Kindersley met her husband, Eric Treuille, when he walked into the shop.
Books for Cooks has become an institution for hungry fans, and when Lascelles retired, Kindersley and Treuille took over. She manages the books, and he runs the upstairs test kitchen, preparing recipes from a chosen title and serving lunch daily to 40 or so other enthusiastic foodies. It's a match made in foodie heaven.

4. Do You Read Me?! in Berlin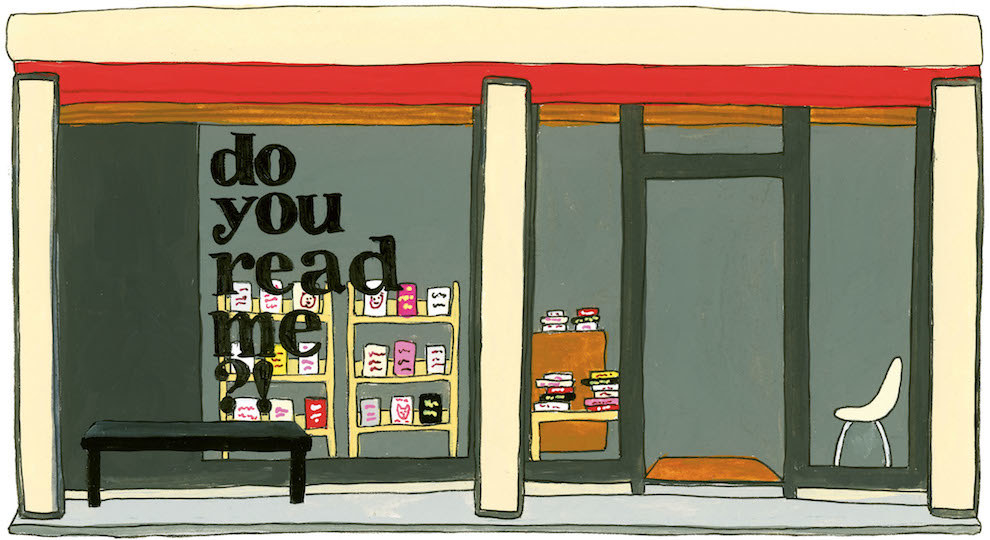 Stationed in Berlin's Mitte neighborhood, Do You Read Me?! is a store for omnivorous, cultured consumers of independent print media about fashion, photography, art, architecture, interior design, culture, and society. Visitors find more magazines than books. Narrow custom shelves are neatly stacked with bestsellers like Apartamento and the Gentlewoman, as well as more niche publications like Toilet Paper Magazine and Mono.Kultur.
5. Librairie Drawn & Quarterly in Montreal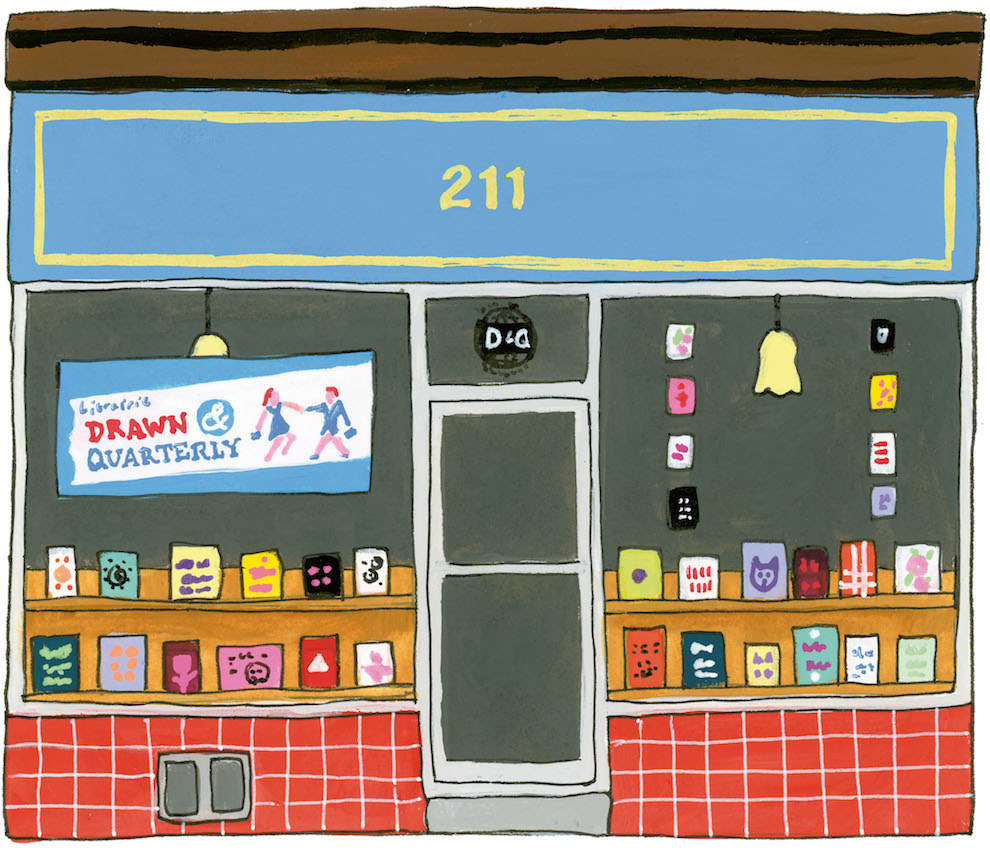 Librairie D+Q is the storefront home of Montreal's Drawn & Quarterly. Inspired by Art Spiegelman and Françoise Mouly's Raw (an alternative comics anthology), then-23-year-old Chris Oliveros started publishing his own magazine devoted to comics. Since 1990, his efforts have grown to include comic books and graphic novels, a non–comic book imprint, and a children's book imprint (home of the popular Moomin works). Oliveros's approach to working with artists, helping them create the most beautiful books possible, has drawn Lynda Barry, Daniel Clowes, Mary Fleener, Shigeru Mizuki, Rutu Modan, Yoshihiro Tatsumi, Adrian Tomine, and Chris Ware to publish with him.
6. Gay's the Word in London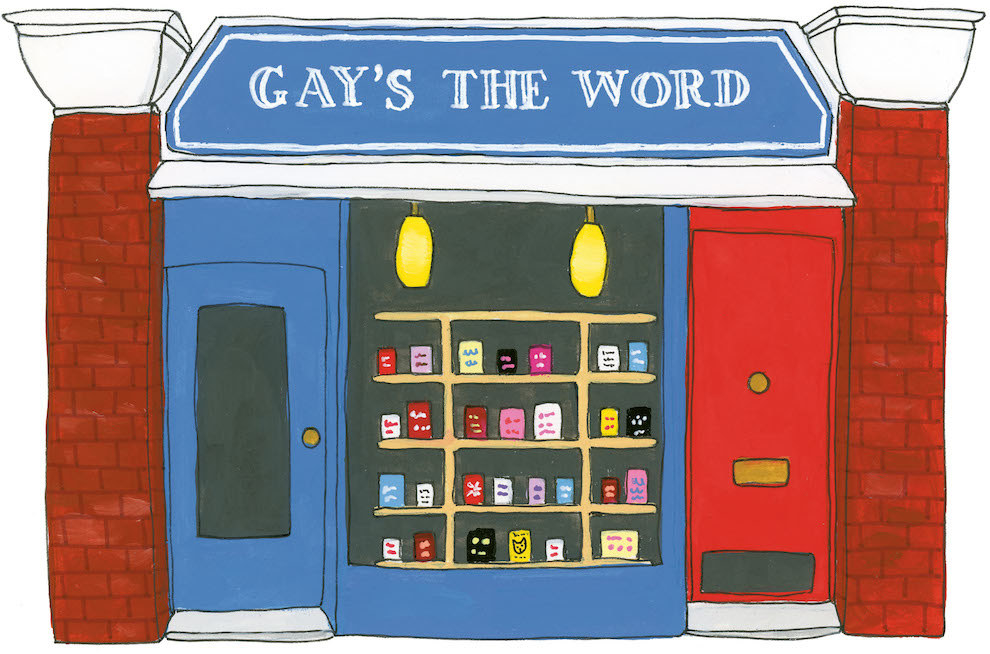 When Gay's the Word Books opened in London in 1979, much of its stock had to be imported from the US because the UK didn't publish enough gay books. Along with the typical trials of an independent bookstore — rent increases and competition from online sales — Gay's the Word survived a search and seizure of thousands of pounds' worth of books by Her Majesty's Customs and Excise in 1984. Works by Tennessee Williams, Gore Vidal, Christopher Isherwood, and Jean Genet were among the books taken under accusations of pornography and conspiracy to import indecent books. The charges were eventually dropped, though no apology for the wrongful accusations was ever issued. Gay's the Word has since endured as an information source as well as a community hub, hosting meetings for organizations including Icebreakers, the Lesbian Discussion Group, Gay Black Group, the Gay Disabled Group, and TransLondon.
7. The Jazzhole in Lagos, Nigeria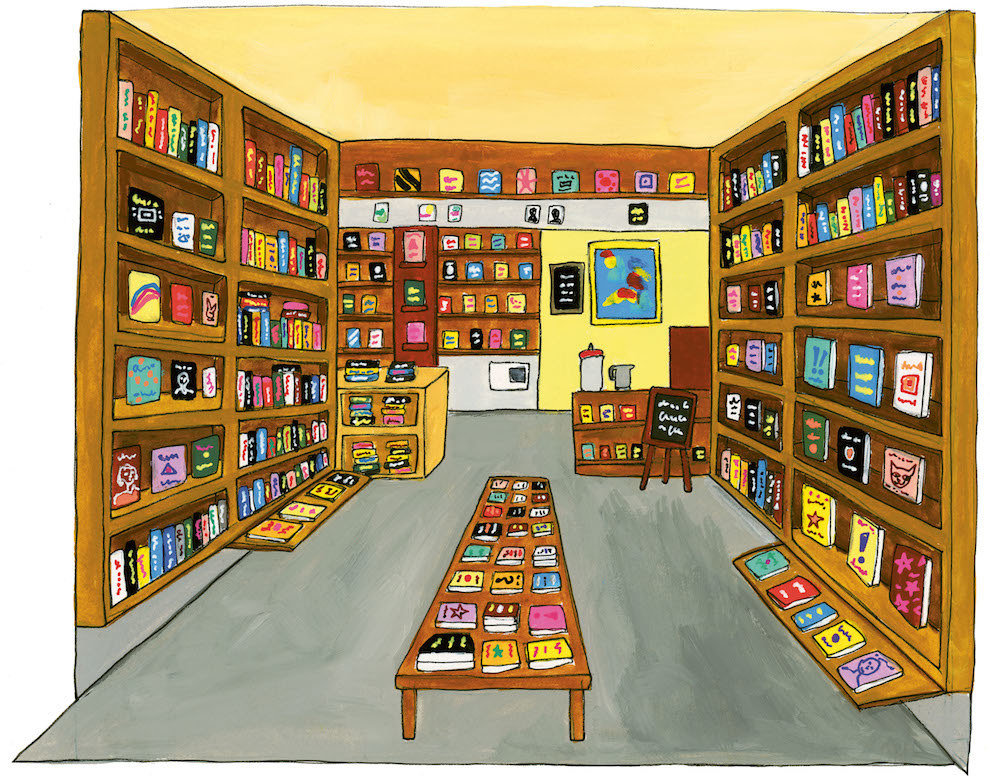 Nearly hidden on a busy street in Lagos, the Jazzhole lives up to its name as an intimate home for not only music, but also books and art. A fan of John Coltrane and John Lee Hooker, Kunle Tejuosho wanted to create a home for contemporary global black culture, especially music and books. Tejuosho grew his store as an offshoot of Glendora, the legendary bookstore chain founded by his mother. At times, Tejuosho self-published records under a namesake imprint and a literary journal called the Glendora Review. He now offers what may be the best collection of African artifacts in all of Africa. Among the people who come in: writer Chimamanda Ngozi Adichie, who calls the store her favorite.
8. La Central del Raval in Barcelona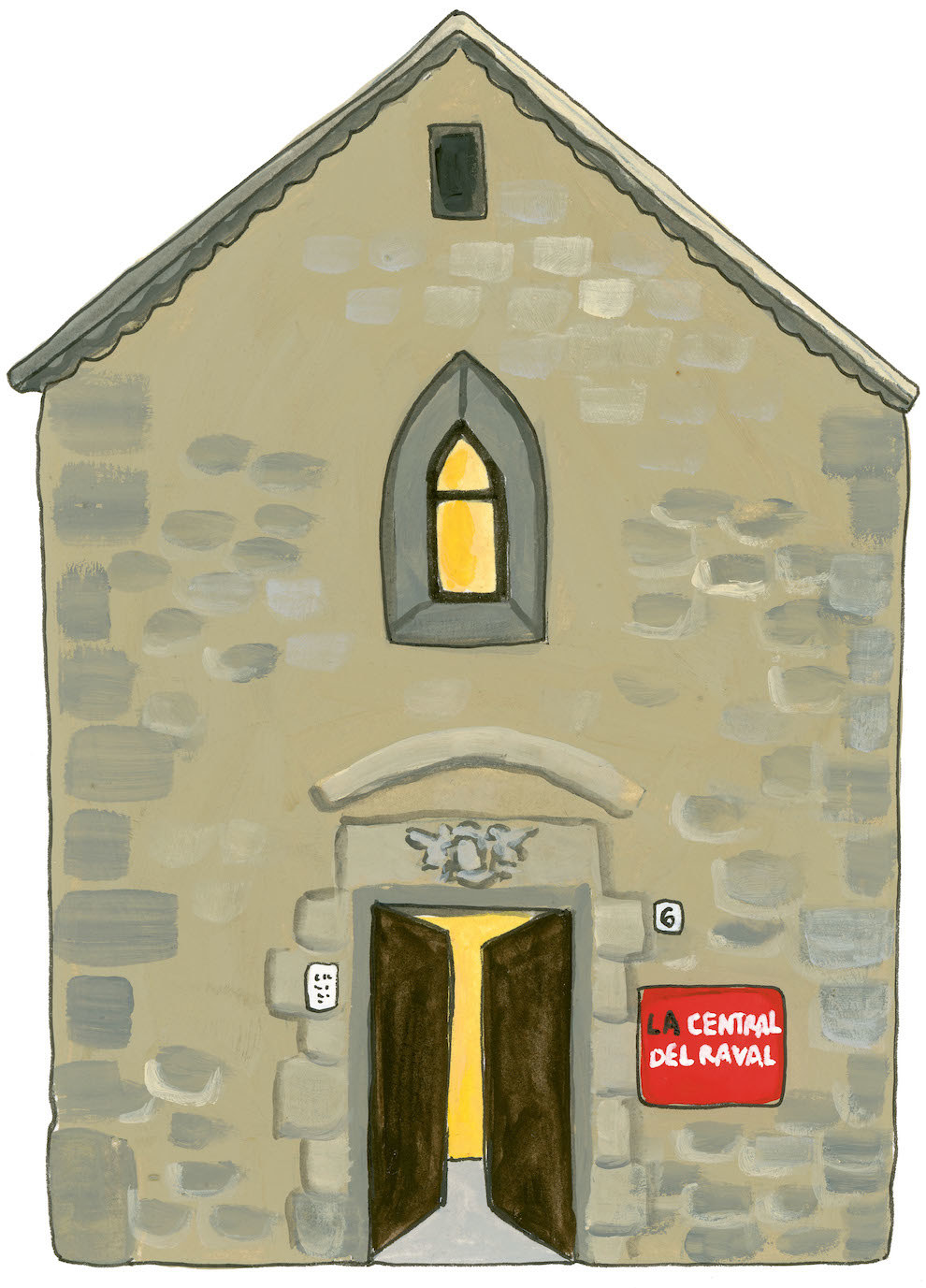 Residing in a former chapel, La Central del Raval initially specialized in the humanities. The store now offers books on anthropology, architecture and design, art and film, photography, and poetry. It also boasts plenty of foreign-language novels, including a variety of titles in English, making it a sanctuary for expats.
9 Libreria in London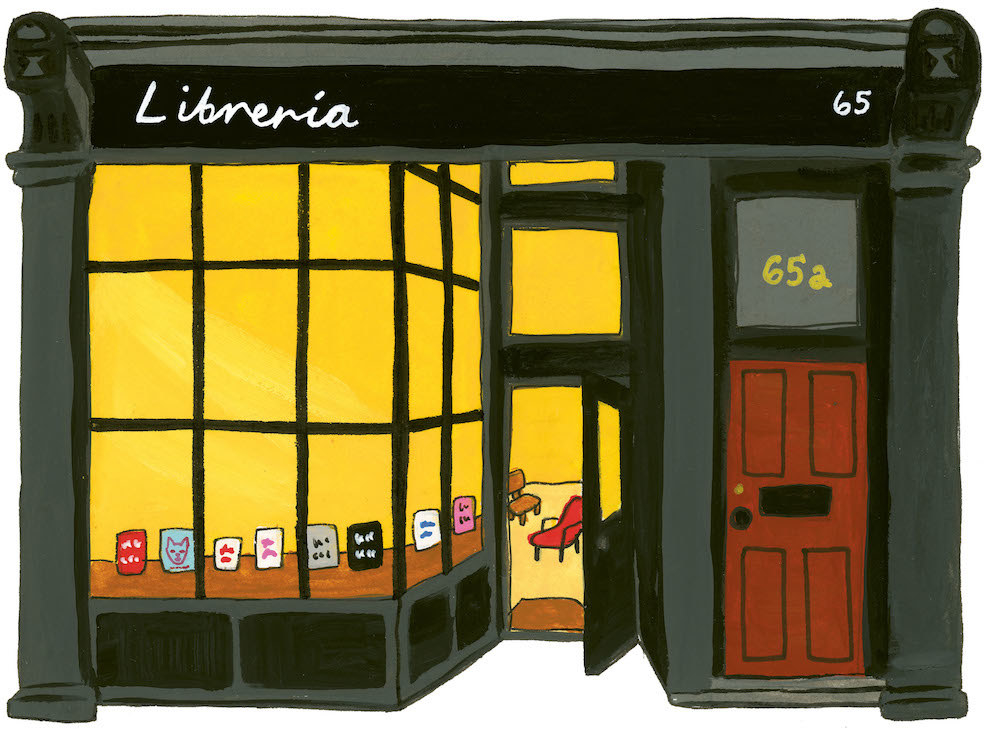 Cleverly named and designed in honor of Jorge Luis Borges's short story "Library of Babel," London's Libreria Books is a long, narrow space that appears to extend eternally (a mirror panels the back wall, you see). In an approach inspired by Borges's narrator, who's struck by the notion that too much information is useless rather than useful, the store is an internet-free space. As a result, readers can turn their full attention to carefully attended shelves. Books at Libreria are arranged in cross-pollinating categories like "The Sea and the Sky" and "Enchantment for the Disenchanted," so that readers may serendipitously discover new titles and genres.
10. Munro's Books in Victoria, Canada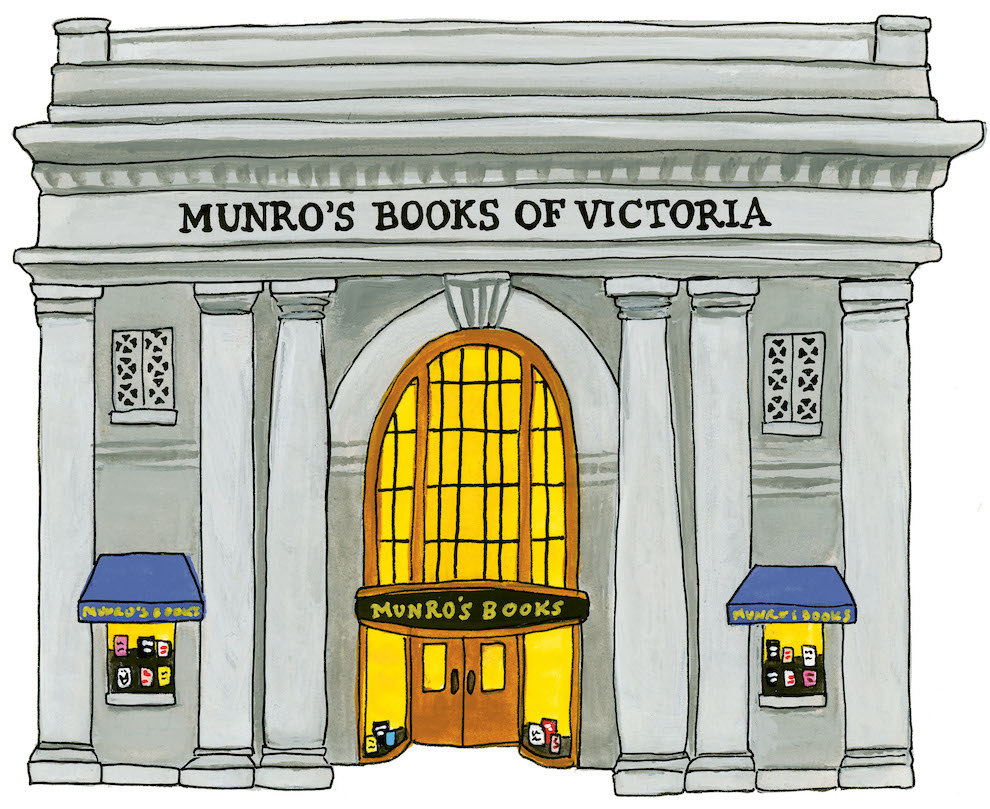 Established in 1963, Munro's Books is a landmark in Victoria's Old Town. The neoclassical building was originally designed for the Royal Bank of Canada and harbors a 24-foot ceiling resembling the ceiling of the porch of the second-century CE Roman library of Ephesus. It was lovingly restored by Jim Munro and his then-wife, Alice. While the store has flourished, one of its great contributions may be inspiring Ms. Munro, who after reading through its stock figured she could write something better. She won the Nobel Prize for Literature in 2013.
Jim ran the store until 2014, when he retired and gave ownership over to four longtime employees. He said, "I've had a really good time ... Somehow I just feel this is the time to go." He passed away two years later and is fondly remembered by readers across Canada and the globe.

11. Pagdandi in Pune, India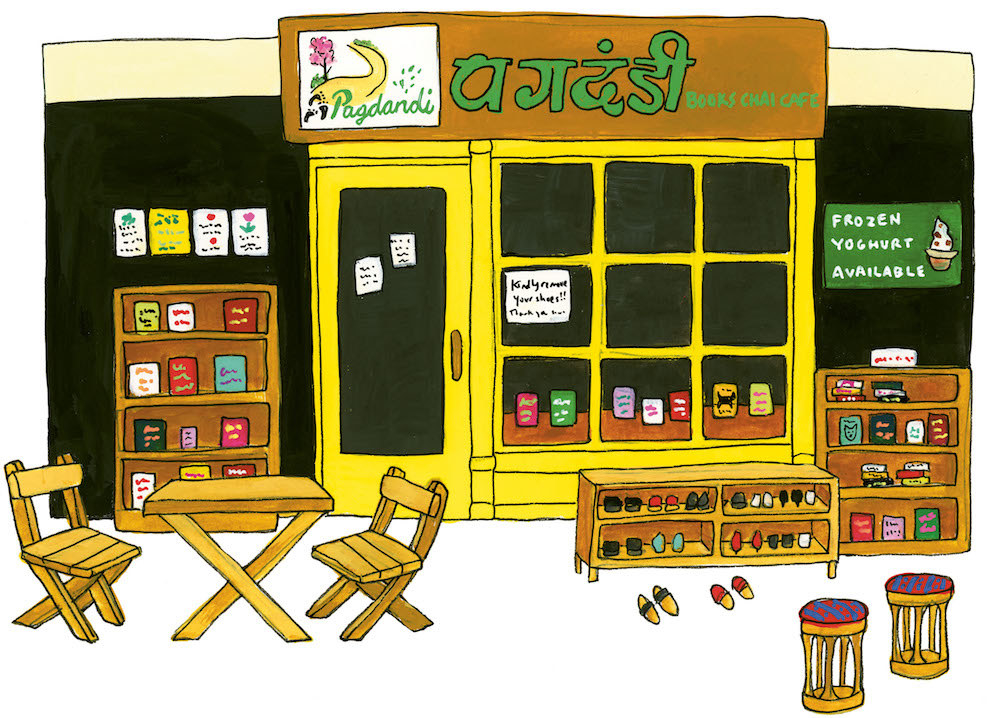 Now husband and wife, Vishal and Neha Pipraiya met after quitting their jobs and setting out to travel. Together they opened Pagdandi in Pune, India, in 2013. There they nourish like-minded hearts and souls with a wide collection of literature, wholesome foods, and warm chai, all in an inviting space. The two had found not only each other but also their own pagdandi, a less traveled but more fulfilling path, and hope to help others find theirs, too. They'll even help you plan the trip and find the books to get you there.
12. The Paperback in Melbourne, Australia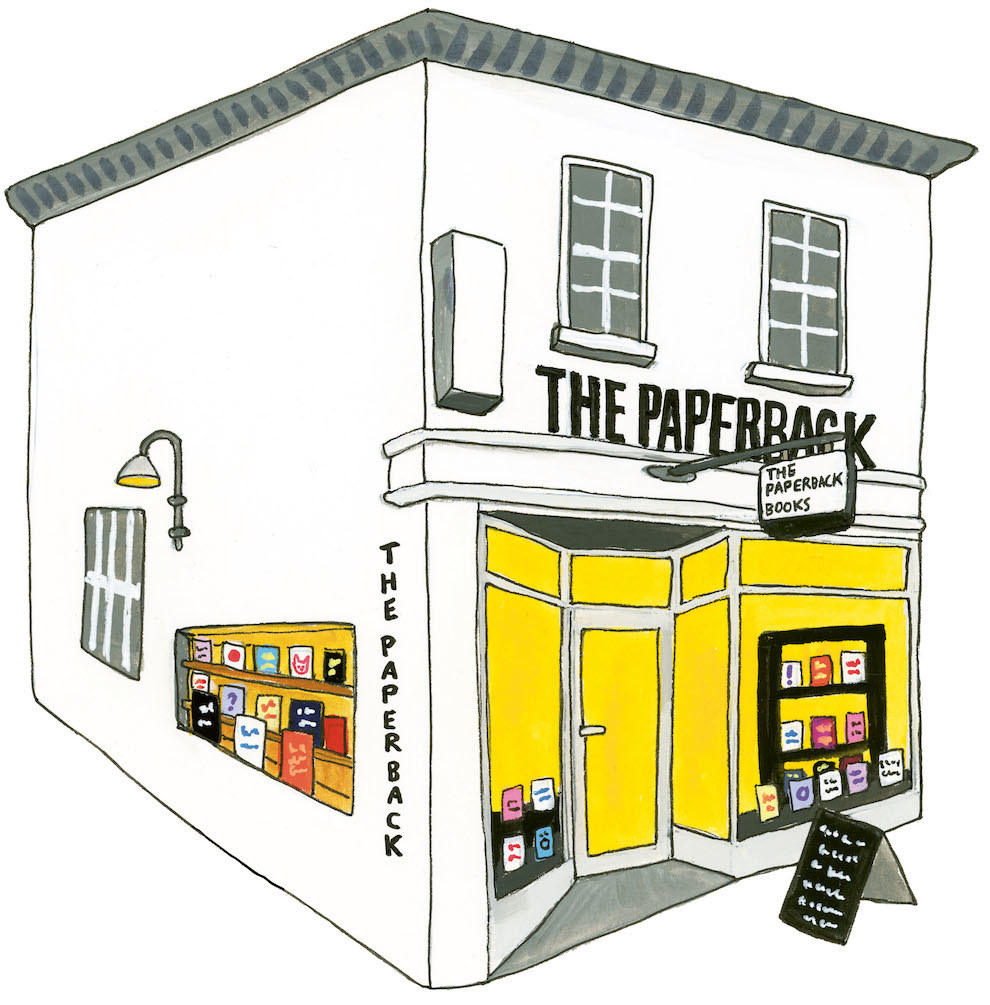 A Melbourne mainstay, Paperback Bookshop has been around since the 1960s, when it gained a reputation for stocking books that were banned or otherwise not easily available. The shop now also sells hardbacks, but it stays true to its roots with plenty of uncommon tomes and a hearty selection of Australian fiction and nonfiction. It is known and loved by night owls for keeping late hours.
13. San Librario in Bogotá, Colombia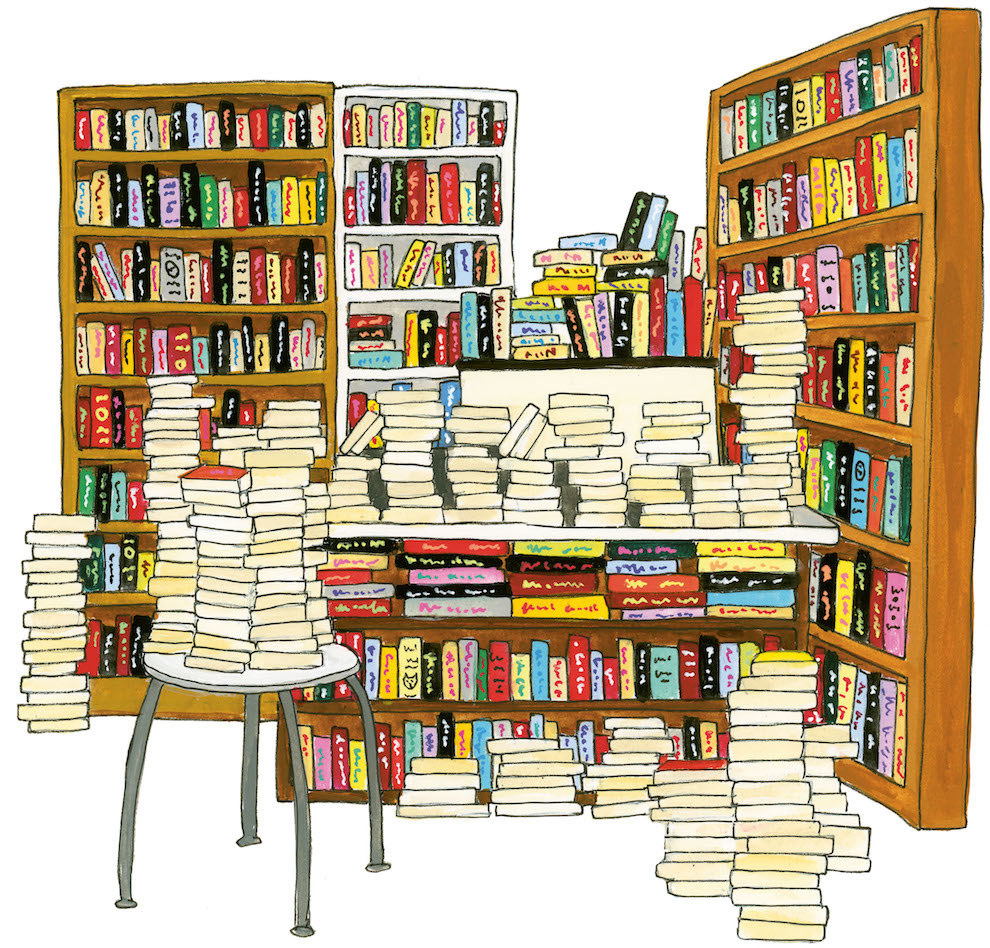 Bogotá's San Librario is a tiny space, teeming with singular tomes carefully selected by the store's proprietor, Álvaro Castillo. There's barely elbow room for more than a few browsers, but if you can squeeze in, you'll likely discover a rare translation or first edition you'd be hard-pressed to find anywhere else.
14. Sappho Books in Sydney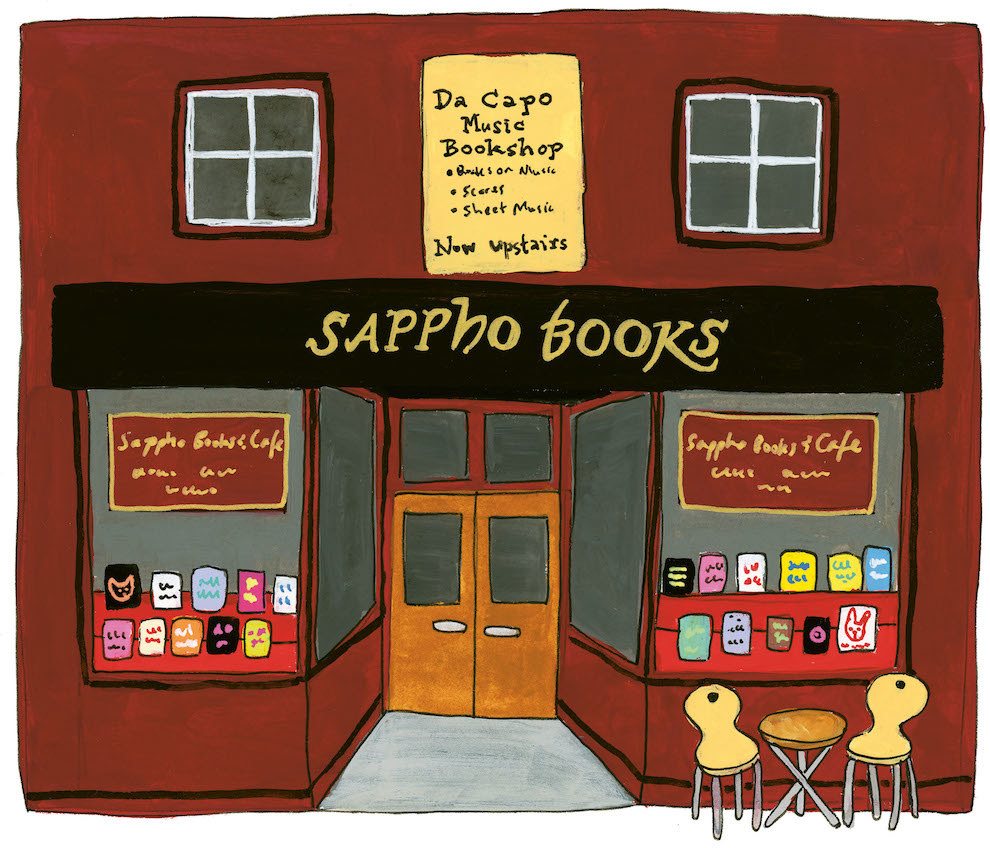 Sappho Books is a sprawling compound in Sydney, with indoor and outdoor spaces spread out over three floors. It's also home to a café, a bar, and a self-service, secondhand music shop. Fans call it magical, inspirational, and eclectic.
Sappho was an archaic Greek poet from the island of Lesbos, best known for her lyric poems about love and women. Paying fair due to its name, Sappho Books hosts Sydney's biggest poetry event, on the second Tuesday of each month.
15. Shakespeare and Company in Paris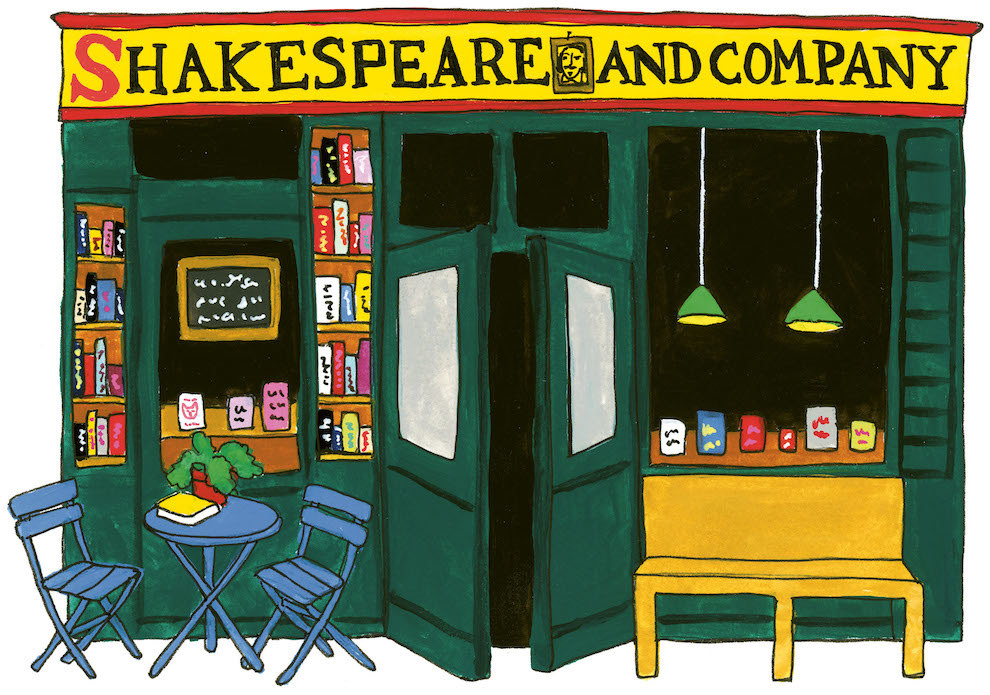 The Shakespeare and Company that lives on Paris's Left Bank today is a tribute to Sylvia Beach's bookstore that came and went before. Beach was a champion of modernism, and Shakespeare and Company was famous for publishing Ulysses (and smuggling copies into the US), and for hosting writers like F. Scott Fitzgerald, Gertrude Stein, Ernest Hemingway, Djuna Barnes, and, of course, James Joyce. The store also lent out books for a small fee. As the story's told, Beach shut down the store and stashed all her books in an upstairs apartment during World War II. An American, she was forced to spend six months in an internment camp in Vittel. Hemingway is said to have "liberated" the bookstore himself two years later, but it didn't reopen.
George Whitman opened the current incarnation of Shakespeare and Company in 1951 under the name Le Mistral. He eventually changed the name, in homage to Beach and on the 400th anniversary of William Shakespeare's birth, and elevated the store's status to utopia. Writers Allen Ginsberg, William Burroughs, Anaïs Nin, Julio Cortázar, Henry Miller, William Saroyan, Lawrence Durrell, and James Baldwin were all early visitors. At least 30,000 writers and artists, including Ethan Hawke, Jeet Thayil, Darren Aronofsky, Geoffrey Rush, and David Rakoff, have slept on benches-cum-beds tucked into the store's aisles. Whitman called these visitors Tumbleweeds and let them come and go so long as they read a book a day, helped out at the shop, and wrote a one-page autobiography.
As Whitman aged, he transferred the store over to his daughter Sylvia, who brought it up to date with credit card readers, computers, a literary prize, and a tamed version of the Tumbleweeds. George died in 2011, but it's rumored he haunts the store, occasionally tossing books off high shelves.
16. The Bookworm in Beijing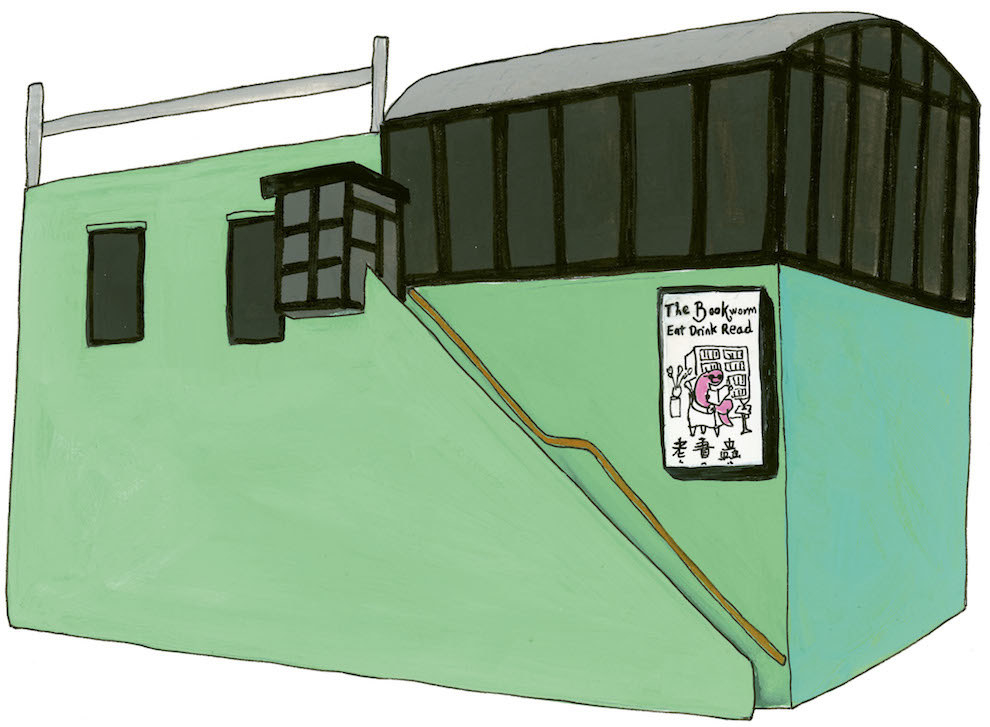 A bookstore, library, café, and event space with locations in Beijing, Chengdu, and Suzhou, the Bookworm is an ever-brighter literary beacon. It started out as a small lending library in the early 1990s, when then-expat Alexandra Pearson saw how hard it was to get English-language books in China, beyond the tightly edited selection of classics offered in government-run stores.
Shelves are now stocked with thousands of volumes in both English and Chinese. The Bookworm also runs a popular but intimate annual festival that attracts international authors and a press that focuses on translating lesser-known Chinese authors.
17. Topping & Company in Ely, England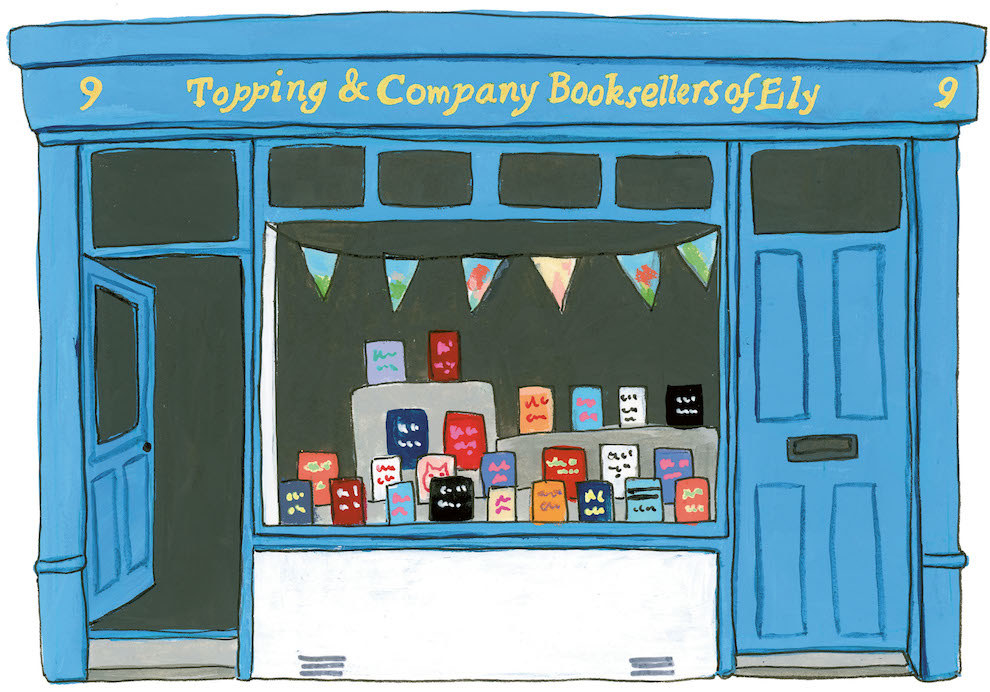 Travel to Ely to see its cathedral; stay for Topping & Company Booksellers. The Toppings will welcome you with a free cup of coffee or tea as you browse handsome shelves glutted with well-organized books of all kinds, including many signed and collectible editions (also browsable on its website). Note the signs, handwritten by Mrs. Topping.
18. Daikanyama Tsutaya in Tokyo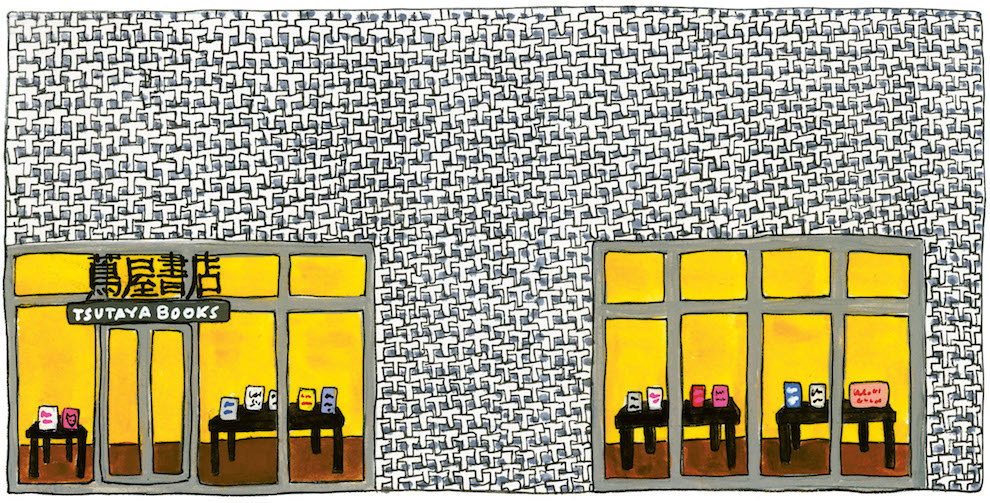 Created with the idea of "a library in the woods" in mind, Daikanyama Tsutaya is a sprawling refuge from the teeming streets of Tokyo. Three buildings are smartly linked by Ts — a nod to the building's owner from its designers at Klein Dytham Architecture. The buildings grow into a forest complete with racks for bikes and knobs for dog leashes, so that both may wait as their owners while away hours and hours, browsing Daikanyama Tsutaya's epic wares.
Readers will not only find rooms upon rooms of books — Japanese and Western titles covering food, travel, cars and motorcycles, architecture and design, art, humanities, and literature side by side — but also CD and DVD archives, and a stationery section that even includes quill pens.
A second-floor salon specializes in vintage magazines, featuring more than 30,000 Japanese and international issues, mostly from the 1960s and '70s. Too much great stuff for one building — good thing there are three.
19. Type Books in Toronto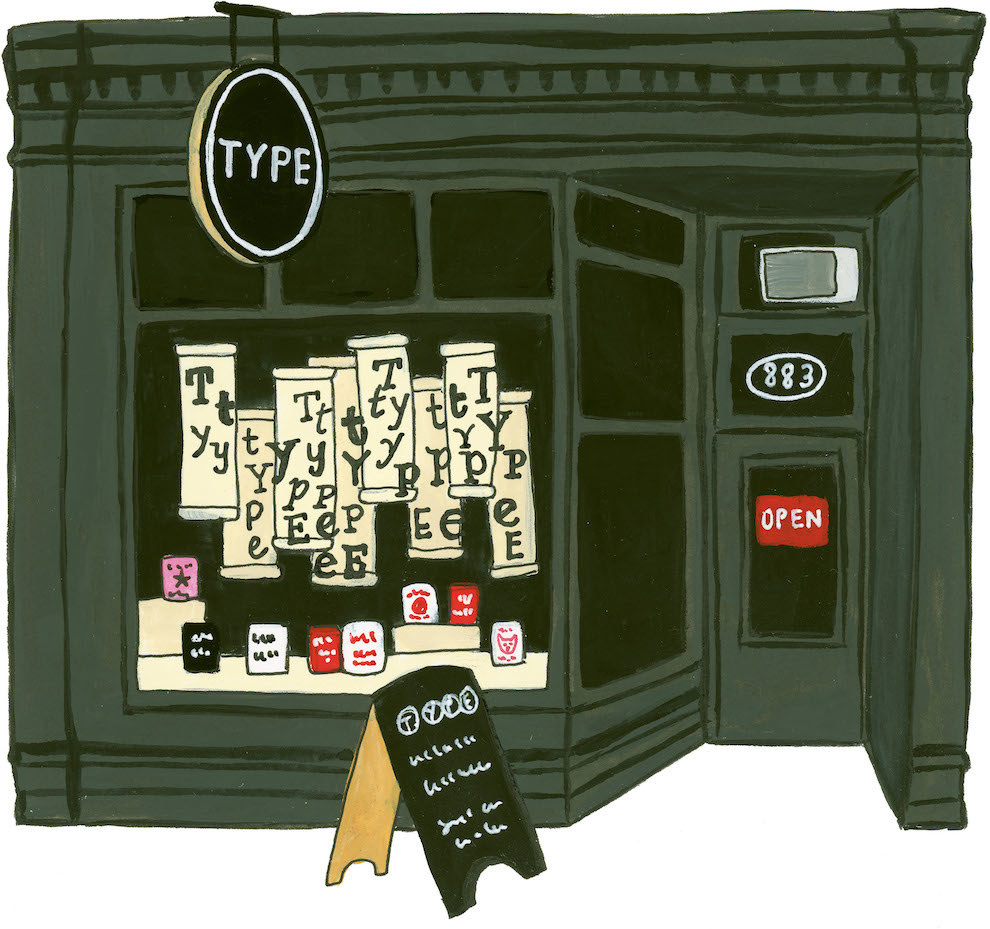 Comfortable, modern, pretty, and bright is just the type of bookstore Joanne Saul and Samara Walbohm daydreamed about opening while completing their dissertations on Canadian literature. A decade later, Type Books was born.
Type Books is known for both local and viral marketing efforts. The front shop window regularly features incredibly crafted, finely detailed cut-paper displays by Kalpna Patel that show off a smartly edited collection of books.
20. Unity Books in Auckland, New Zealand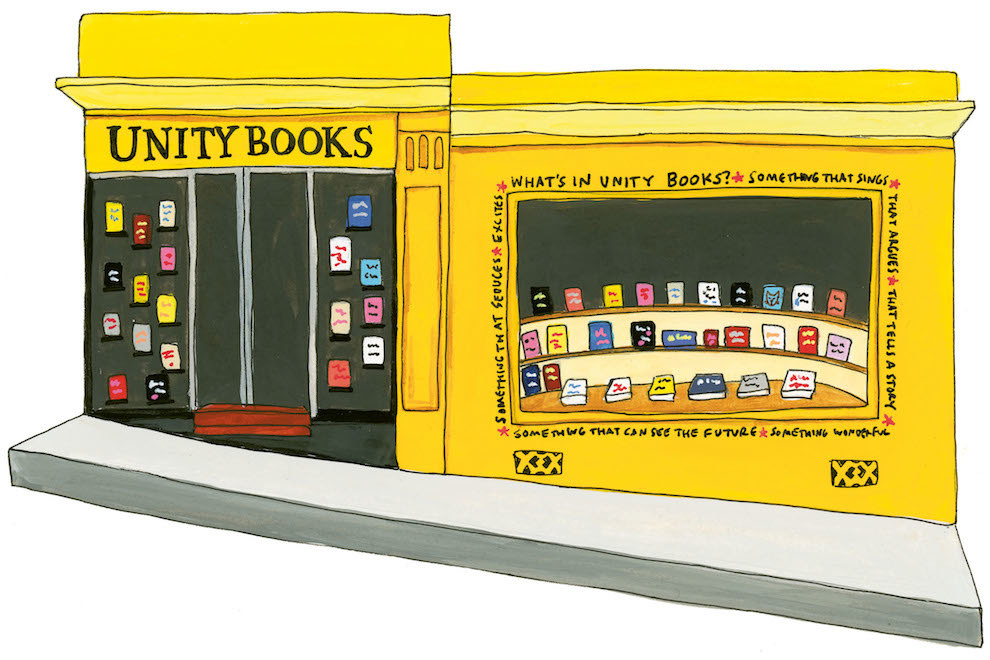 Unity Books' Auckland location makes big promises. Text that wraps around the store's exterior reads:
What's in Unity Books? ★ Something that sings ★ That argues ★ That tells a story ★ Something wonderful ★ Something that can see the future ★ Something that seduces ★ Excites.

With another location in Wellington, the store delivers New Zealand authors, international titles, and "a lamentable section of vampire porn." They can find just about anything else and will "import odd, mysterious titles from across oceans just for you."

Text and illustrations from Bibliophile: An Illustrated Miscellany by Jane Mount, published by Chronicle Books 2018.