Earlier this summer, Suicide Squad actor Adam Beach called for a boycott of Kevin Costner's forthcoming TV period drama Yellowstone ahead of its 2018 release. He was challenging the Native ancestry of one of the show's actors, Kelsey Asbille, who had identified herself as Cherokee and Asian-American but who, by Beach's reckoning, was not Native. "What got me jolted by it was that I have a lot of Native female actors that need a job," Beach, who is Saulteaux, told BuzzFeed News. "I immediately called it out."
His proposed boycott didn't get much traction when he first proposed it in mid-July. But in August, the New York Times identified Asbille as a descendent of the Eastern Band of Cherokee Indians. Soon after, actor-producer Sonny Skyhawk made an inquiry to the nation's Tribal Enrollment Office, which declared in a letter (embedded at the bottom of this page) that the tribe had no record of Asbille, nor could they find any evidence that she was a descendant.
So far, Asbille has not addressed the boycott, and representatives for the actor declined to comment for this story. Likewise, Costner and the show's white creator, Taylor Sheridan, did not respond to requests for comment. The silence frustrates Beach. "They really ignored us," he said.
The small debate surrounding this particular actor has sparked a larger conversation over Native identity and representation, both onscreen and behind the scenes. That conversation is intensified by the scarcity of Native roles in the first place, and the dearth of Native professionals actually hired to shape the stories that are told in film and television.
"If we had American Indians involved in some of the above-the-line positions in 2017, we would avoid a lot of these controversies," said Joely Proudfit, Ph.D., a professor of American Indian studies and cofounder of The Native Networkers, which consults on media representation of indigenous people. "More often than not, we're not even a part of the conversation of diversity in Hollywood."
The lack of opportunities for Native actors is part of the reason some indigenous actors took issue with Asbille's identification as Cherokee and her role in Yellowstone. Actor DeLanna Studi — who is also the Chair of the SAG-AFTRA National Native Americans Committee — told BuzzFeed News that in the last 17 years, she has never been asked to audition for a non-Native role.
"If it was more of a level playing field — where our Native actors were being cast as leads in How to Get Away With Murder or Grey's Anatomy, where they can just be a human being — then there wouldn't be this need for us to be protective of the roles that are just for us," Studi said. "But the truth is, our Native actors aren't getting the chance to audition for those roles. We don't get the same opportunities as other groups, so that makes every Native role precious."
There is no consensus on who gets to play Native characters in film and television projects. As Studi put it, "I don't have time to be the Indian police," but "when the industry hires Native American actors who grew up steeped in their culture and are familiar with their language and their ceremony … they're going to bring a cultural awareness and sensitivity that a non-Native actor will not be able to bring."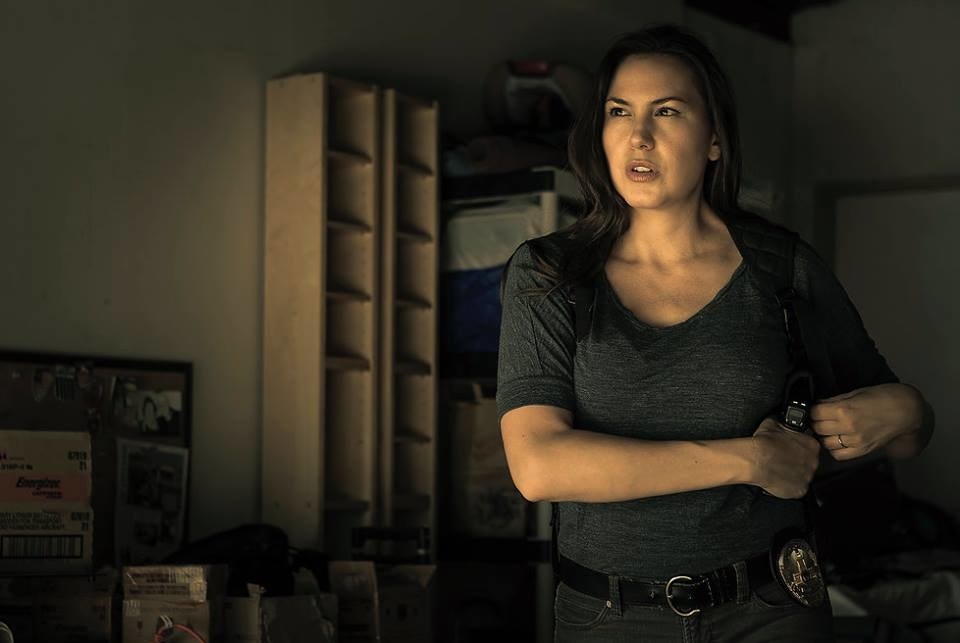 While many people self-identify as Native American, by law and by custom, Native communities have historically decided who is a member. However, "Native identity and tribal affiliation is really complicated — mainly a result of genocide and Indian removal and assimilation efforts," Heather Rae, a film producer and another cofounder of The Native Networkers, told BuzzFeed News. "I know the tribe has an official position on tribal identification, but there are many Native people who understand the diaspora that separated families from tribal systems." Like Asbille, Rae identifies as Cherokee but is not an enrolled member of a tribal system. "I certainly don't take the position that Kelsey is not Cherokee, because I don't know."

The New York Times reporter Kevin Noble Maillard told BuzzFeed News that Asbille had said she was Cherokee, but that he got the more specific lineage from The Weinstein Company's press materials; Asbille was clear with him that "she didn't grow up in a Native community" and never stated that she was an enrolled member, he said. "I'm glad that my article is starting this conversation," said Maillard, who is an enrolled member of the Seminole Nation of Oklahoma. "The last thing that I'd want to happen from all of this is for people to create a pecking order of an authenticity Olympics."
And for Rae, Proudfit, and Studi, it matters less whether an actor has indigenous ancestors; all three were more concerned with how actively performers were involved in Native American communities. "We know who shows up. I know who is being vocal for our people," said Studi. "If they did not grow up in the culture or they're not trying to learn about the culture, then they're only going to be able to portray what they think Native America is. And unfortunately a lot of people don't know who we are as Native Americans today."

Audiences — and most Americans — have a narrow view of who Native people are and what they look like. That has a lot to do with onscreen depictions, which often show indigenous characters with a certain physicality, almost invariably something like Pocahontas in the Disney cartoon. "People keep imagining what Indians are supposed to look like and then finding things to fit that," Proudfit said. Rather than reflecting the diversity of actual Native people, mainstream TV and film have relied on a funhouse mirror of fictional depictions reflecting other fictional depictions. Instead of that toxic self-reflexivity, diverse representation of marginalized groups can lead to civil rights gains, she said, pointing to positive portrayals of LGBT Americans in media as a catalyst for progressive milestones in recent years.

"I realize how important the media is to changing policy, to changing the future for my family, my community," Proudfit said. "If people just knew who Indians were in the 21st century! But they don't get to see that, because that just is not what is portrayed."
Although Studi said she's frustrated with the controversy around Yellowstone, she doesn't think boycotting Paramount Network's project is the appropriate response. "I see moments like this as opportunities for us to have these conversations and to present to the industry the different resources that are available to them whenever they want to do Native content," she said. "Did they mess up? They did. Can they fix it? Yes, they can. And we have to be willing to help them fix it."
Proudfit was adamant that this one casting choice wasn't the point. "I don't want to minimize this to one individual," she said. "That's not where we're going. That's the crumbs on the floor, not the cake on the table."
CORRECTION
Actor DeLanna Studi has never been asked to audition for a non-Native role. An earlier version of this post said that she had.
UPDATE
This post has been updated to reflect that Studi is the Chair of the SAG-AFTRA National Native Americans Committee.
If you have an idea for a story regarding Native American representation in Hollywood, email us.