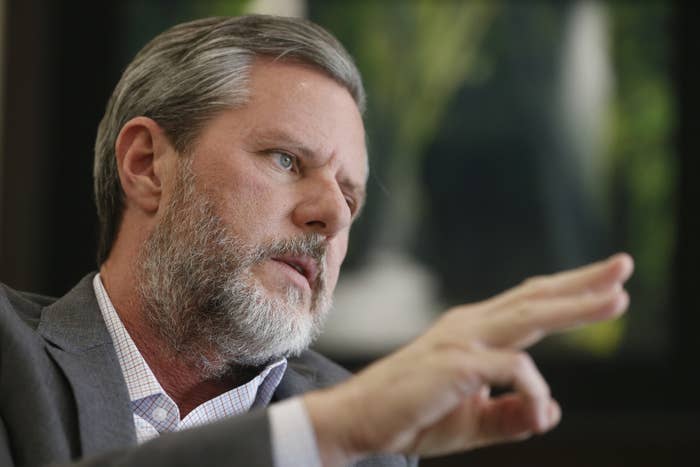 Influential evangelical leader and Donald Trump backer Jerry Falwell Jr. went into business with a young pool attendant he and his wife met while staying at a luxury hotel in Miami Beach, according to a lawsuit filed in Miami-Dade County.
The suit, which has not been previously reported, was brought by a father and son who claim that after they helped conceive of the business, the pool attendant and Falwell wrongly cut them out of it. The suit says that while Falwell Jr. and his wife were guests at the Fontainebleau Miami Beach in 2012, they developed a "friendly relationship" with the pool attendant, Giancarlo Granda; flew Granda in a private jet; and eventually backed him in a business venture, setting up a hostel that offers low-cost dorm-style nightly accommodations to visitors. The pool attendant, according to public records databases, was 21 when he met the Falwells.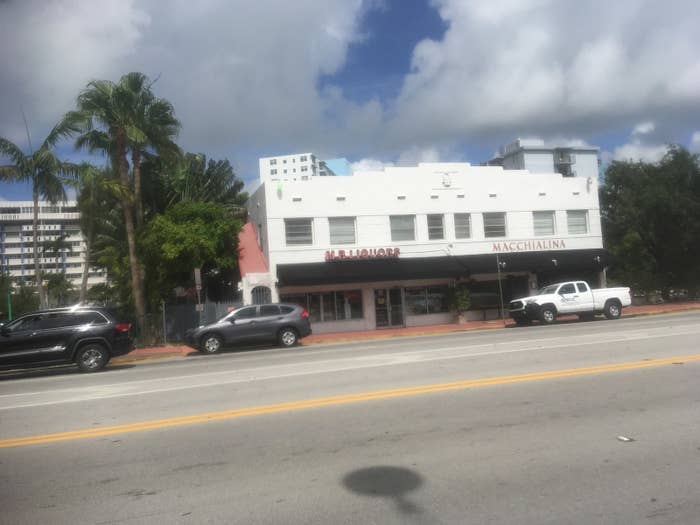 A representative for Falwell Jr. and his family emailed BuzzFeed News that Granda was "offered a share" in the Alton Hostel venture because he lived in Miami and would act as a manager. Granda, Falwell's wife, and Falwell's son are partners in the company that owned the hostel. Falwell Jr. loaned the company the down payment to purchase the $4.65 million property but was not a partner in the venture, said the representative, who asked not to be identified. He added that Granda had flown only once in a private plane the Falwells had rented.
Granda, who is a defendant in the lawsuit alongside the Falwells, declined to comment. His lawyer, Aaron Resnick, emailed and texted to ask that BuzzFeed News stop calling Granda and to emphasize that he would not discuss Falwell or the litigation.
Falwell's lawyer wrote that the evangelical and his family deny any wrongdoing and the allegations in the lawsuit.
Falwell Jr., the son of fire-and-brimstone preacher and political activist Jerry Falwell Sr., played a pivotal role in the 2016 presidential campaign. Right before the Republican primary season, he became the first prominent evangelical leader to endorse Trump for president. That endorsement led the way for the Christian right to back the thrice-married New York real estate developer, reality show host, and former casino mogul known for talking crassly about women and sex.
Got a tip? You can email tips@buzzfeed.com. To learn how to reach us securely, go to

tips.buzzfeed.com

.
Trump's fixer Michael Cohen, who is now facing a federal criminal investigation, helped arrange Falwell Jr.'s endorsement of Trump in January 2016, BuzzFeed News has learned.
The relationship between Cohen and Falwell Jr. has not been previously reported, but the two have been acquainted since 2012, according to a source with direct knowledge of Falwell's decision to endorse Trump. The source, a high-ranking official at Liberty University, said that Falwell Jr. occasionally visited Cohen's office in New York City but that there was no business relationship between the two men.
According to a separate source with knowledge of Trump's campaign, Cohen was so confident in Falwell Jr.'s support that he and Trump assured others, even before Trump announced his candidacy, that Falwell Jr. would issue an endorsement.
Cohen did not respond to requests for comment and a list of specific questions for this story. His attorney, Stephen Ryan, also didn't respond.
The Alton Hostel, which does business as Miami Hostel, was once profiled by Politico and has 120 beds in a warren of rooms connected to a building that houses a liquor store. During a visit this May, hostel clerks were unwilling to discuss management.
Guests, who pay just $20 per night, played pool at a table in a courtyard covered by a canopy. Some are tourists; at least one said she's between seasonal jobs and needs a cheap place to stay.
Inside one of the spartan dorm rooms on the second floor over the liquor store, metal-framed bunk beds line the walls. Guests secure their possessions in steel gray lockers, which look like they belong in a high school, and there is a bathroom with one toilet that the room's six guests share. The hostel provides linens and towels at the front desk.
"He was looking to purchase a business in order to provide a source of income to Giancarlo Granda."
This is the venture at the center of the lawsuit against Falwell Jr. The suit — which was filed in 2015, dismissed, then refiled in 2017 — alleges that after Falwell Jr. and his wife met Granda in 2012 at the hotel pool, the evangelical "indicated that he wanted to help Granda establish a new career and build a business."
Two affidavits attached to the lawsuit quote real estate agents who say that Falwell Jr. said "he was looking to purchase a business in order to provide a source of income to Giancarlo Granda."
The representative for Falwell Jr. responded that Falwell never met either of those agents.
The suit was brought by a father and son named Jesus Fernandez Sr. and Jesus Fernandez Jr., and names Falwell, his wife and son, Granda, and the hostel company as defendants. The Fernandezes claim in the lawsuit that after Falwell Jr. offered to help Granda in business, they came up with the idea of Alton Hostel and were promised a part of the business.
Earlier this month, in response to a motion, the judge in the case dismissed the claims of the father, Fernandez Sr., and dismissed two fraud counts in the complaint. Neither Fernandez could be reached, and their attorney, Rolando Diaz, said he would not comment.
Falwell Jr.'s representative counters that the evangelical's commercial real estate partner had been looking for properties around Miami and "found one that he thought was a particularly good deal. Mr. Falwell's wife and son were interested in acquiring it but wanted a local partner." Granda was brought in not to help him out but to be that local partner, the representative said.
Public records show that in early February 2013, Falwell Jr.'s son, Jerry Falwell III, who goes by the name Trey, incorporated a company called Alton Hostel. Two weeks later that company spent $4.65 million to buy the property on Alton Road in Miami Beach. It borrowed $3.84 million from a bank in Virginia, in a mortgage signed by Trey.
Falwell's representative told BuzzFeed News that Falwell Jr. loaned the down payment, which would have been $800,000.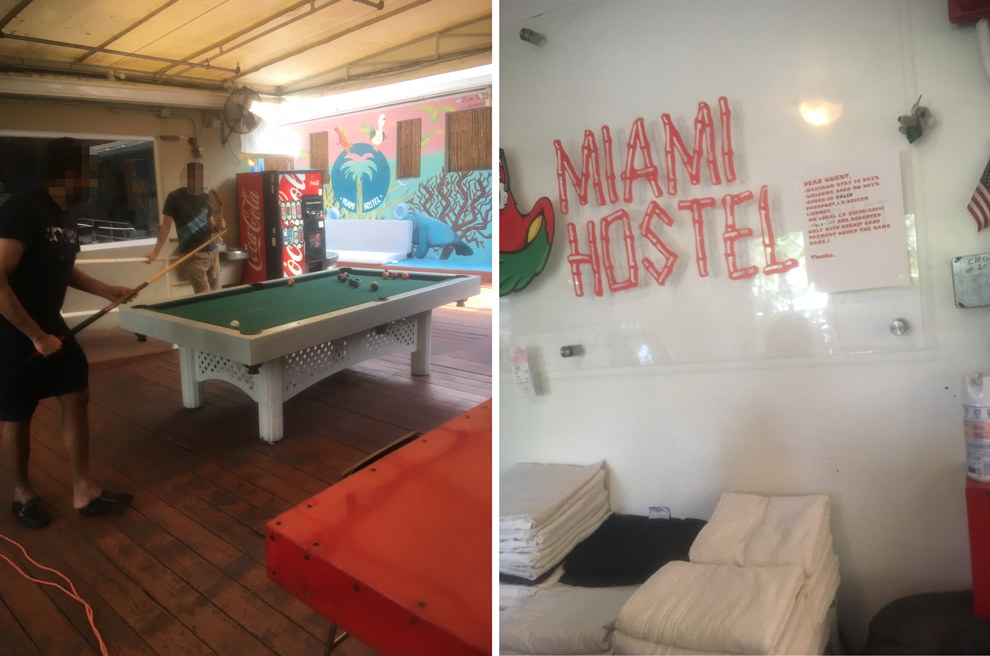 In January 2014, the articles of incorporation of Alton Hostel were amended to add Giancarlo Granda, who was then 22 years old, according to public records databases.
In a construction permit application in 2016, Granda signed as managing partner. Falwell Jr.'s wife, Rebecca, is also listed as a member of the corporation. Falwell Jr. himself, however, is not listed on the paperwork, and the family's representative said he never had an ownership stake in the hostel.
Joshua Spector, an attorney representing Falwell Jr., his wife, and his son Trey, provided a statement via email: "I will not be making any comments regarding the litigation other than to state that my clients deny the allegations in the Complaint (which contains a multitude of false statements) and deny any claims of wrongdoing."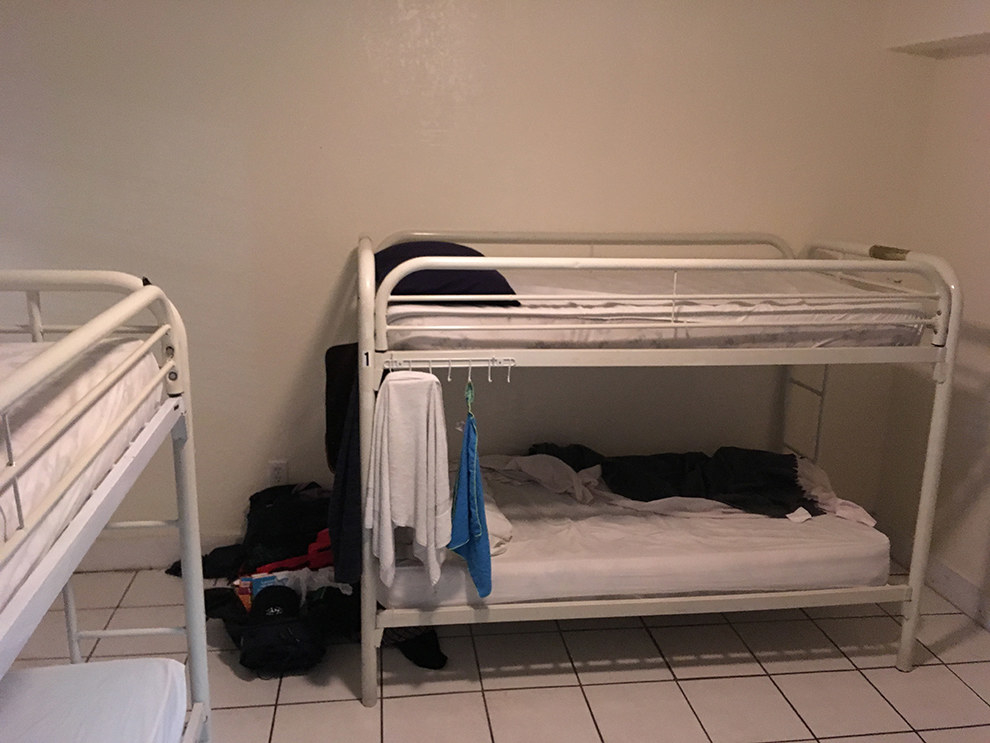 Despite Falwell Jr.'s influence in evangelical circles, he's not a pastor but was educated as a lawyer. He became president of Liberty University, after his father, the school's founder, died in 2007. Falwell Sr. founded Moral Majority, a potent political force in the 1980s. He was so opposed to homosexuality and abortion that he once suggested gay people, feminists, and "abortionists" were to blame for the 9/11 terror attacks.
In the years since his father's death, Falwell Jr. has transformed Liberty University into a massive institution. The school's website says it now has assets of $1.8 billion, up from $100 million when he took over. Falwell Jr. is credited with revitalizing Lynchburg, Virginia, where Liberty University is based. "Almost singlehandedly, Jerry Jr. is also the man who paved the way for big-box discounters like Wal-Mart and Sam's Club to move into town," according to the 2008 book Falwell Inc.: Inside a Religious, Political, Educational, and Business Empire.
Falwell Jr.'s endorsement of Donald Trump in January 2016 was a watershed event for Trump's candidacy. While the evangelical Christian right is now a fervent Trump constituency, it wasn't that way when Trump first announced his run for president in 2015.
During the Republican presidential primary, the religious right had other options: candidates such as Sen. Ted Cruz, the son of an evangelical preacher; Mike Huckabee, a Southern Baptist preacher; and Sen. Marco Rubio, who ran a campaign ad declaring that "the purpose of our life is to cooperate with God's plan."
"In my opinion, Donald Trump lives a life of loving and helping others, as Jesus taught in the Great Commandment."
In January 2016, when Trump's candidacy was still considered a long shot and he had almost no brand-name evangelical support, Falwell Jr.'s endorsement "marked a turning point for the entire religious right," said Randall Balmer, a Dartmouth University religion professor who studies the evangelical movement. "Until that moment, this is a movement that had trumpeted its support for family values, and I don't need to tell you there is no way anyone could claim this was a candidate who supports family values." Falwell Jr., Balmer said, "led the way. He led the charge."
Even before his formal endorsement, Falwell Jr. had already spoken in flattering terms about Trump. He told students at Liberty University during a Trump visit in early January 2016, "In my opinion, Donald Trump lives a life of loving and helping others, as Jesus taught in the Great Commandment."
It was Michael Cohen who reached out to Falwell Jr. to urge him to actually endorse Trump during that visit, according to the source familiar with Falwell's decision. He reached out to Falwell Jr. again after the visit to remind him he had agreed to endorse Trump, the source wrote in an email to BuzzFeed News.
Cohen, who did not have a formal role in the Trump campaign, is facing intense public scrutiny because of a federal criminal investigation into his activities. Much of the recent attention has focused on Cohen's payment of $130,000 in hush money during the 2016 election to dissuade a porn star from talking about what she says was a sexual relationship with Trump. Other business activities by Cohen have also attracted scrutiny: He reportedly arranged for a payoff to a Playboy model for her silence about an affair involving the finance chair of the Republican National Committee, and he accepted $4.4 million in consulting fees from various corporations, including Novartis, AT&T, and a company connected to a Russian oligarch.
There is no indication that federal investigators are interested in Cohen's relationship with Falwell Jr.
The source familiar with Falwell's endorsement decision says that he is "sure" Falwell discussed the Florida lawsuit with Cohen.
Got a tip? You can email tips@buzzfeed.com. To learn how to reach us securely, go to tips.buzzfeed.com.