This is Abdalla Al Omari, a Syrian artist who fled his country after the war began in 2011 and sought asylum in Belgium.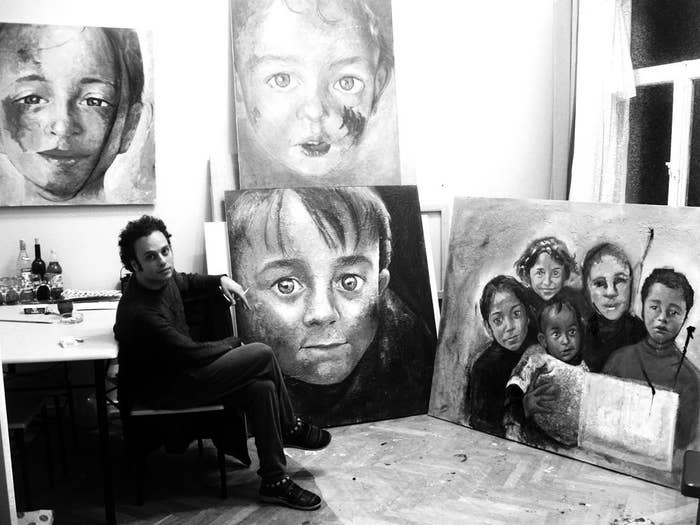 Omari has spent the last 19 months working on a project in which he reimagines world leaders as displaced civilians.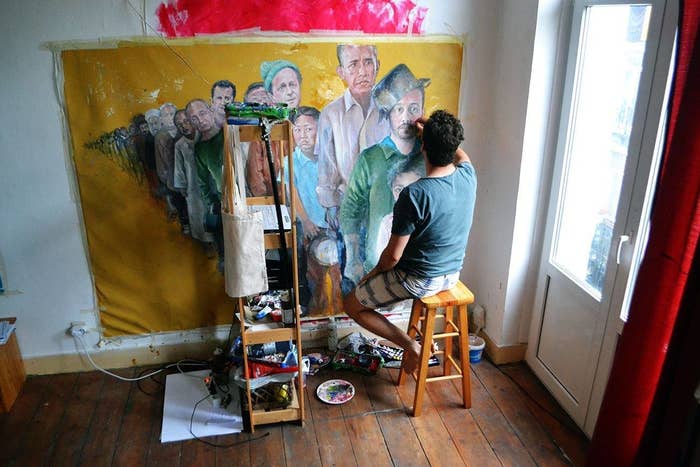 "I wanted to take away their power not to serve me and my pain but to give those leaders back their humanity and the audience an insight into what the power of vulnerability can achieve," Omari wrote in a statement about his exhibition.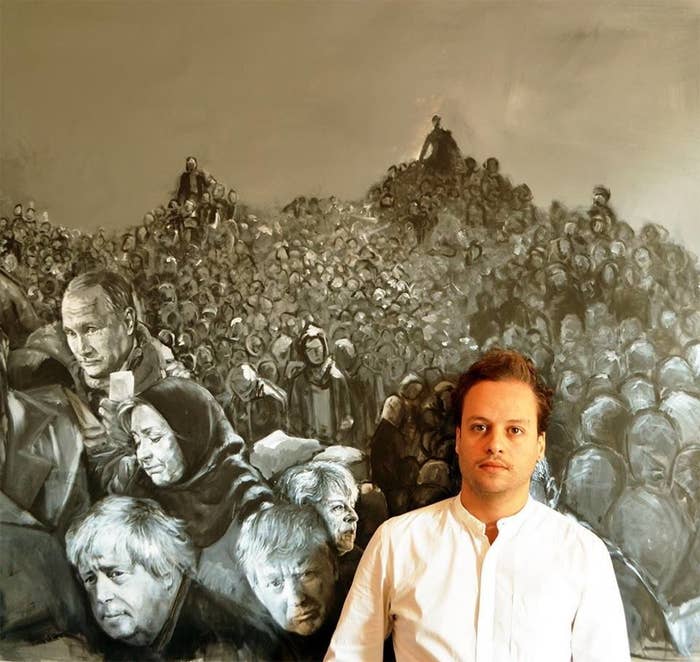 Omari shared some of the series' paintings with BuzzFeed News:
"Donald," 2016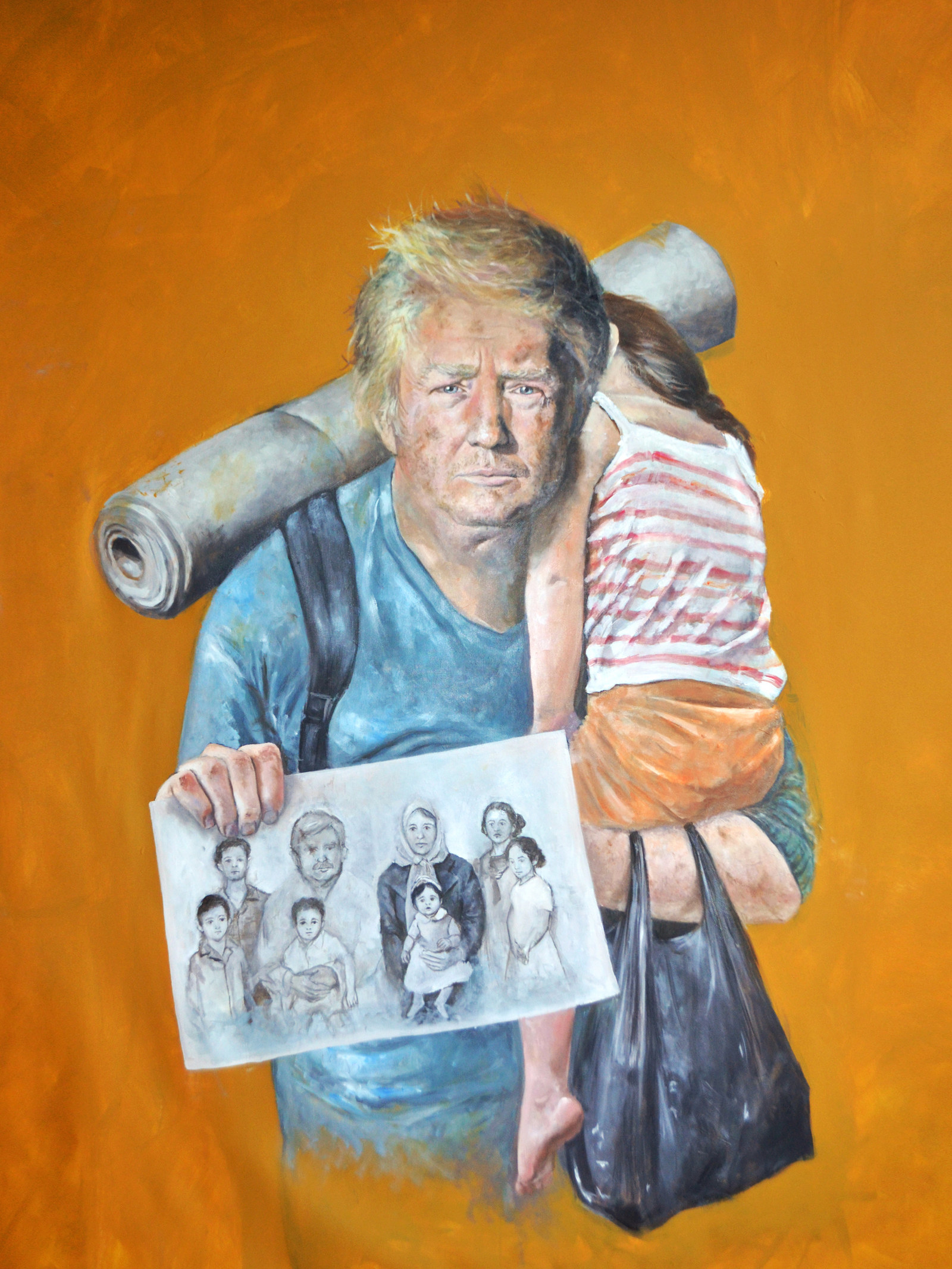 "Vlad," 2014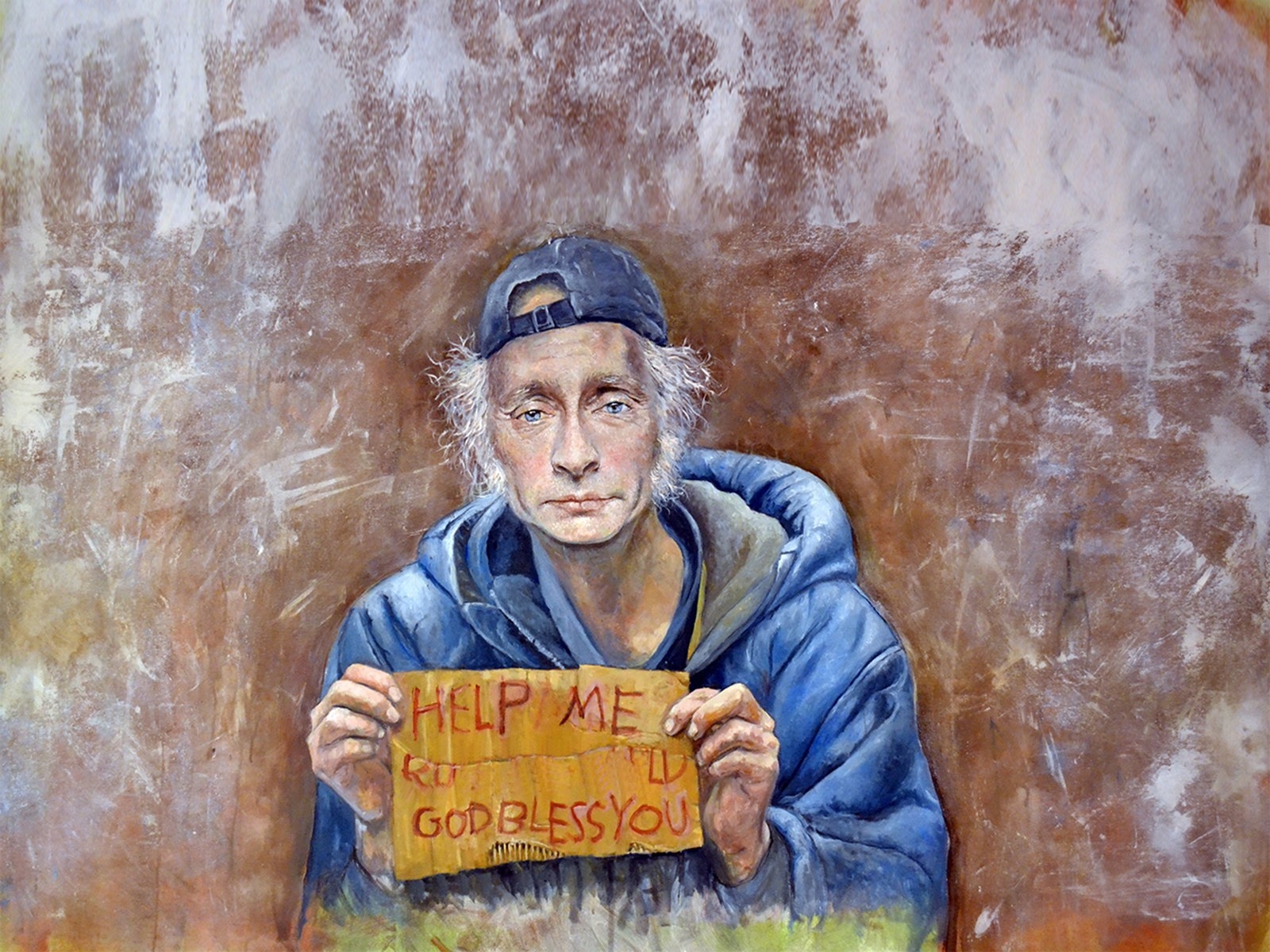 "There is a lack of personalization of the stories of refugees ... so I found myself obliged to send message to those leaders," Omari said. "Those leaders were partly responsible for the displacement of Syrians. Maybe they will feel what it feels like to be vulnerable."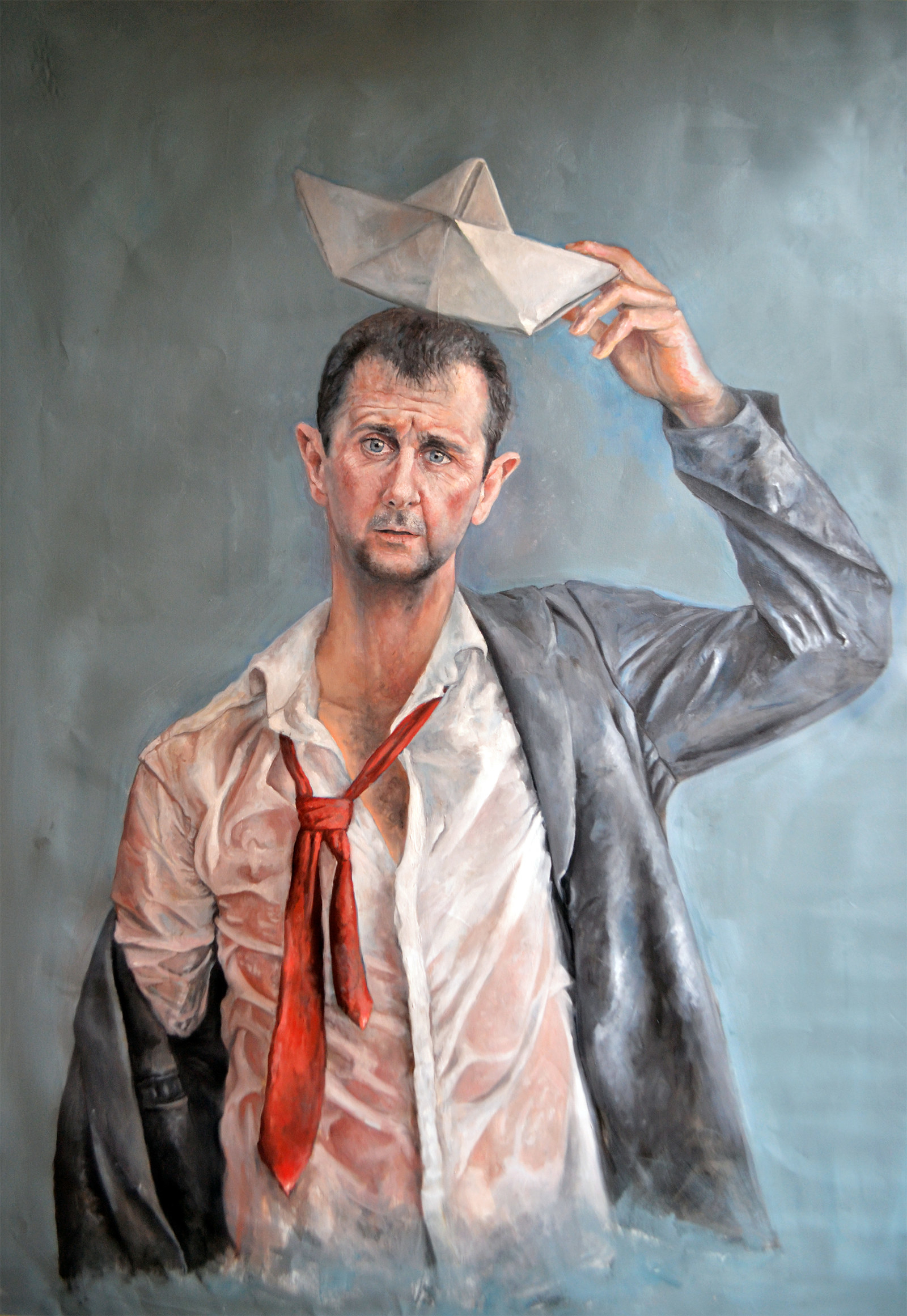 "The Boat 2," 2017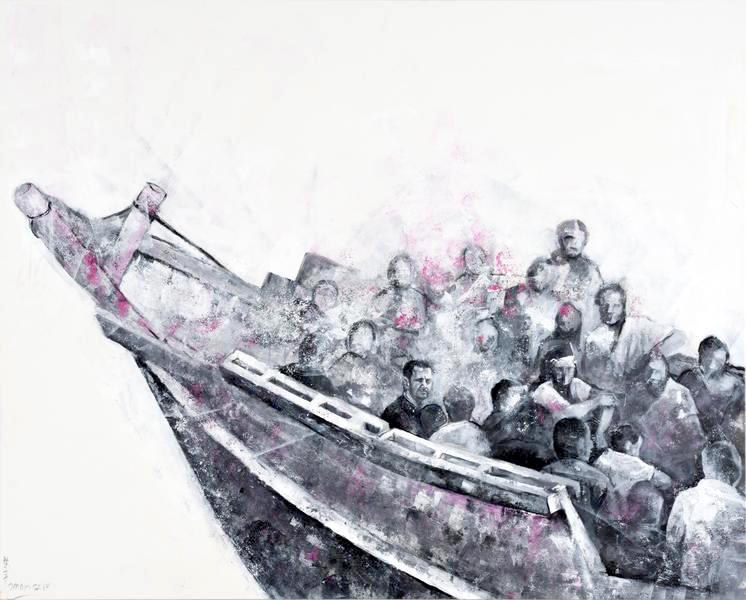 "The Queue," 2016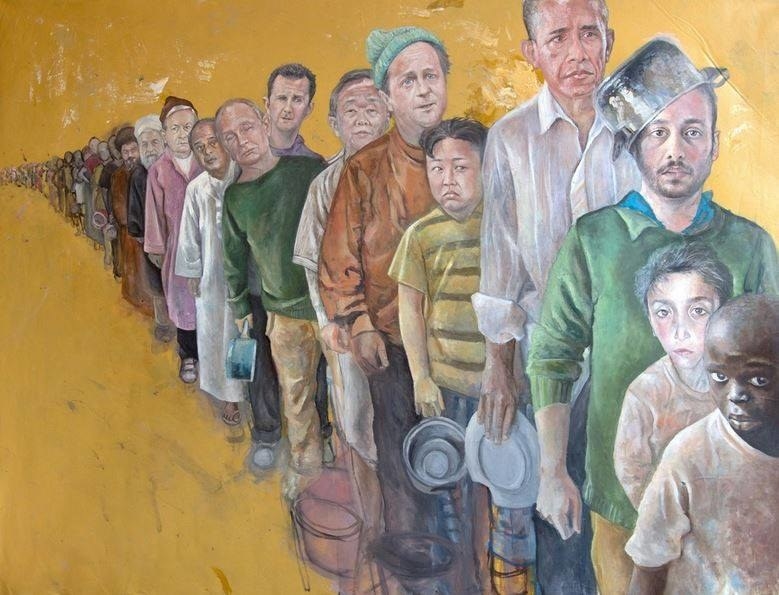 "Barack," 2015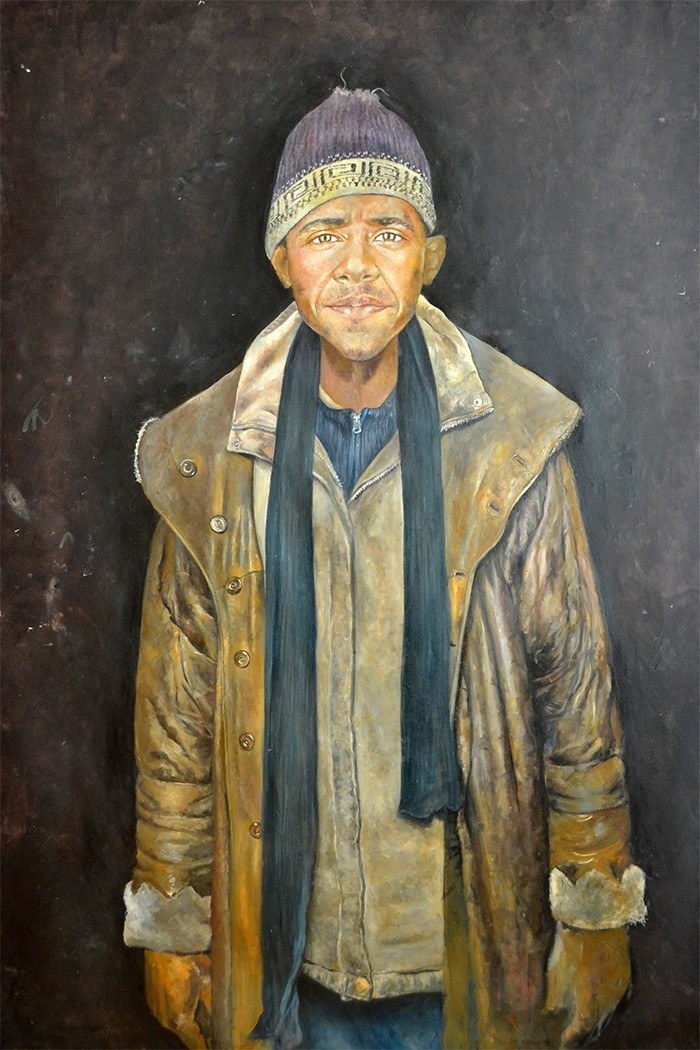 "Initially I was driven by my own experience of displacement and anger that I felt like any other Syrian," Omari said. "Somehow my aim shifted from an expression of anger ... to a more vivid desire to disarm the characters and to picture them outside of their positions of power."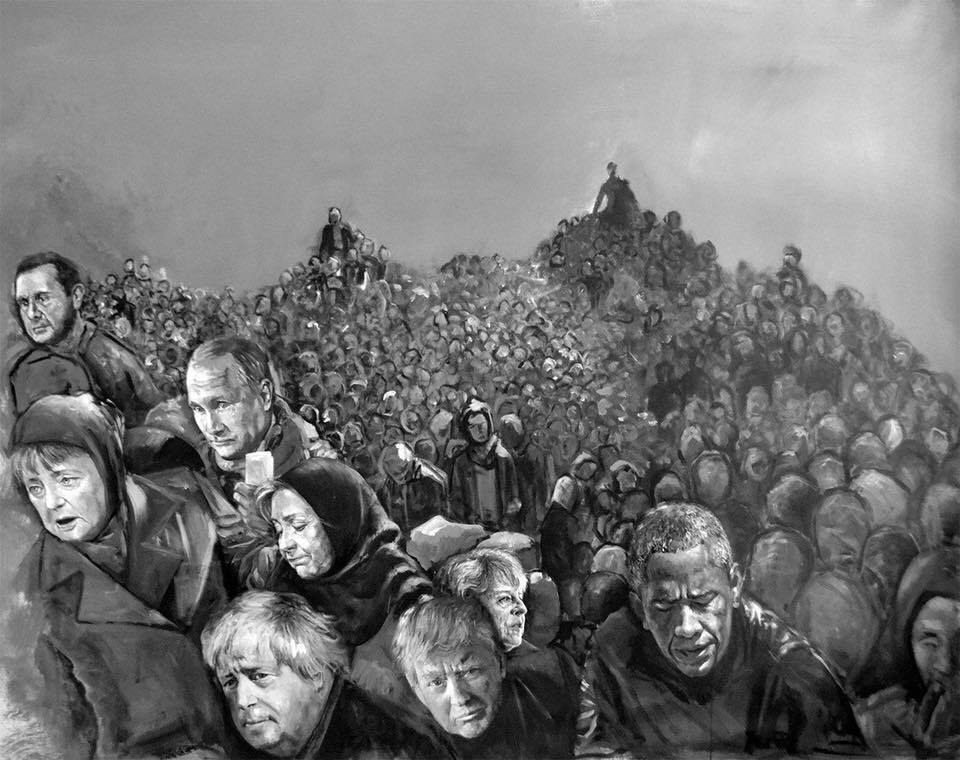 "Abdelfattah," 2016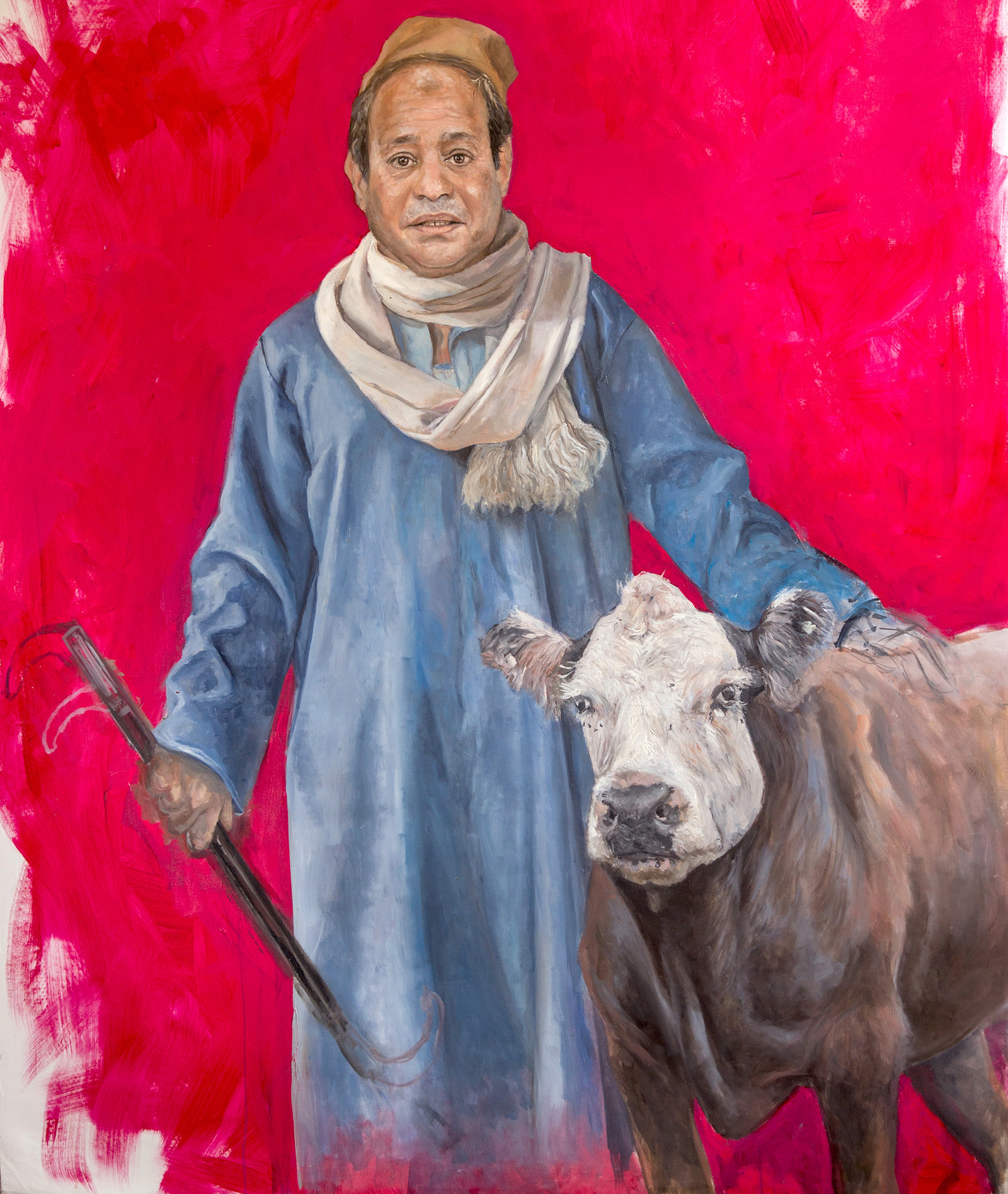 "Erdogan," 2014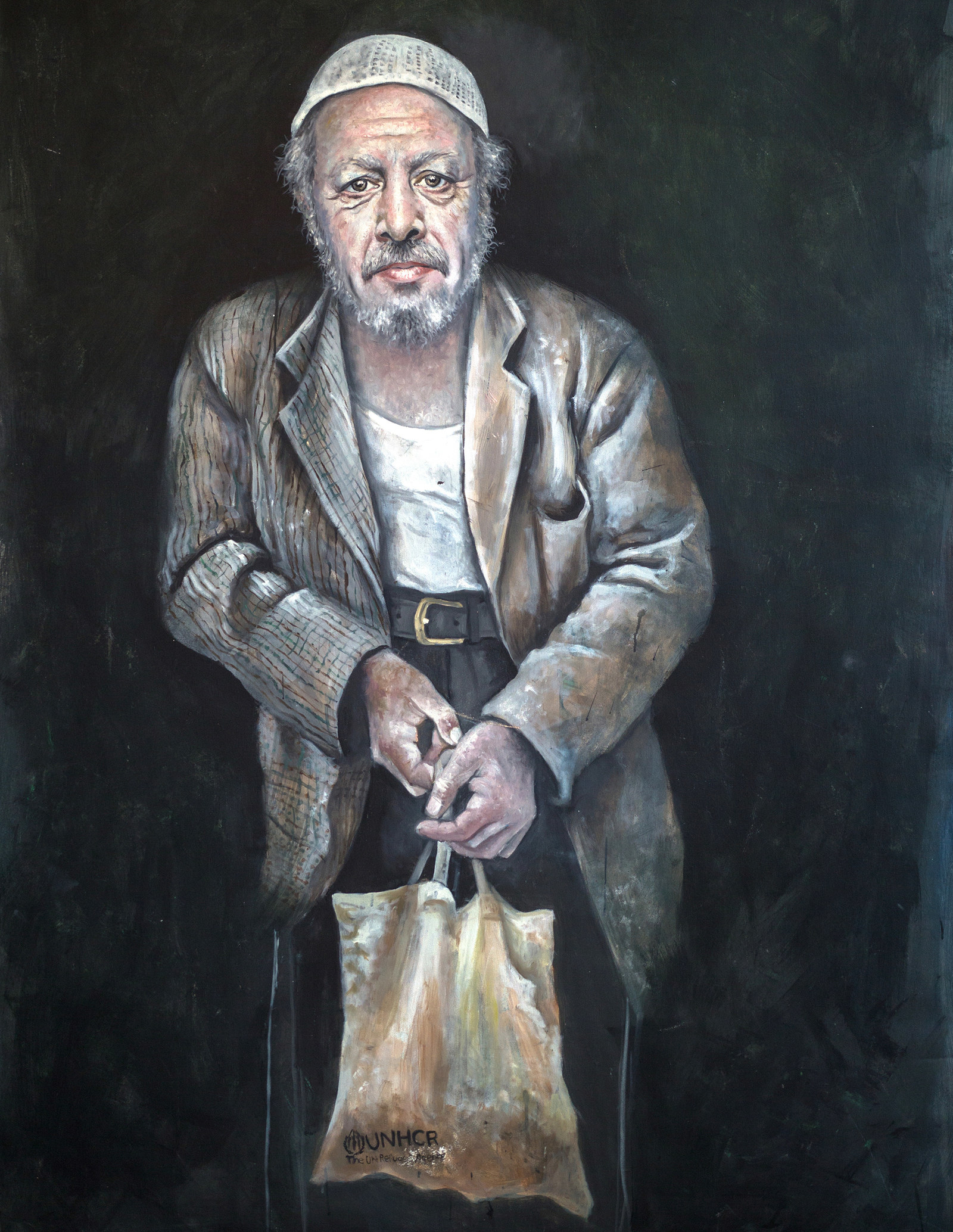 "Angela," 2015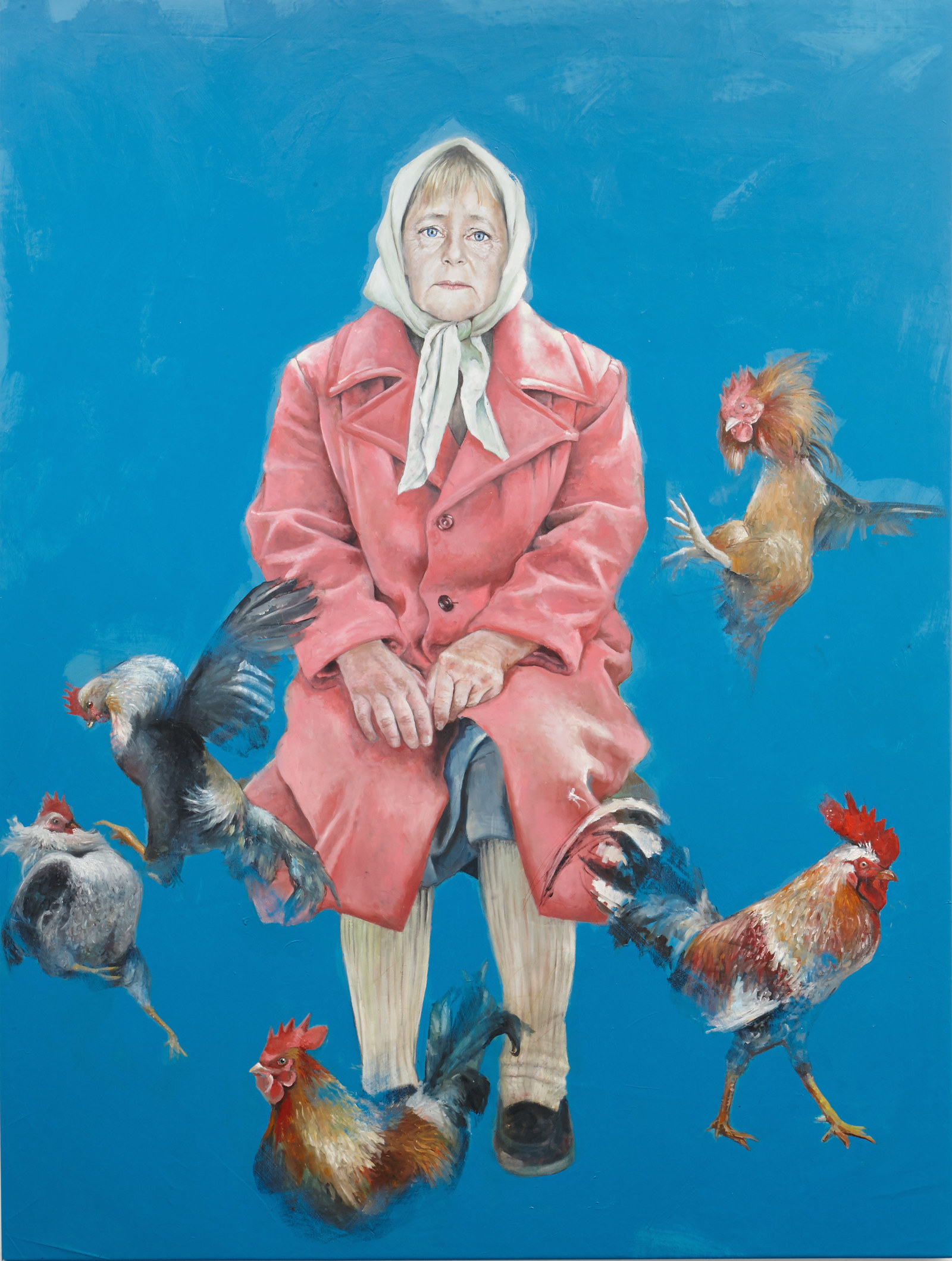 Omari's Vulnerability Series is on solo exhibition at the Ayyam gallery in Dubai, open to public until July 6.