Earlier this week, the US Supreme Court granted the Trump administration permission to partially implement the controversial travel and refugee ban.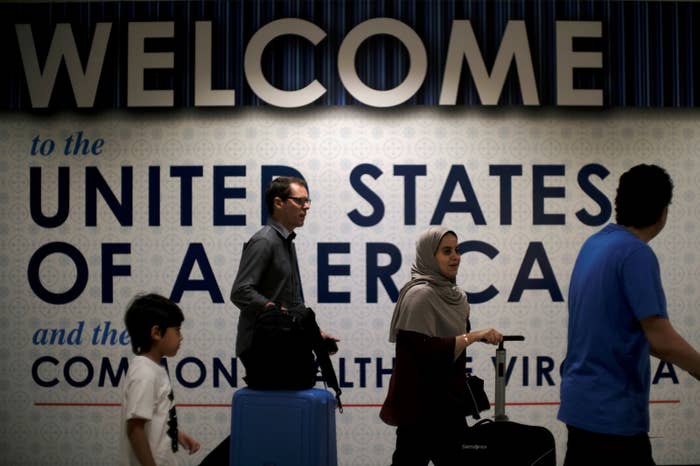 The Supreme Court order only exempted those who they said had a "bona fide relationship" with people or organizations in the US. Following the order, the Trump administration set new guidelines to define what constitutes a "close" family relationship: a parent, spouse, child, adult son or daughter, son-in-law, daughter-in-law, or sibling in the US.
That meant the travel ban would apply to grandparents, grandchildren, aunts, uncles, nieces, nephews, cousins, and other extended family members. The administration initially said fiancés would not be considered close family members but reversed the decision late on Thursday before the ban went into effect.
The travel ban puts a 90-day halt on travel from six Muslim-majority nations — Iran, Libya, Somalia, Sudan, Syria, and Yemen. As the ban went into effect Thursday night, Muslims inside and outside the US have been expressing their anger.
Many people are pointing out how ridiculous it is that their grandparents are considered a threat.
Some addressed President Trump directly on Twitter.
Following the outrage over the definition of a "close" family relationship, the state of Hawaii on Thursday filed an emergency motion asking a federal judge to determine whether the Trump administration had interpreted the Supreme Court's decision too narrowly.
In a court filing, Hawaii said the US government had misinterpreted the Supreme Court by banning people who ~actually~ have a close family relationship with US citizens.