Greek Prime Minister Alexis Tsipras Resigns To Make Way For Early Elections
Tsipras was elected in January but became increasingly unpopular after striking a bailout agreement with international creditors.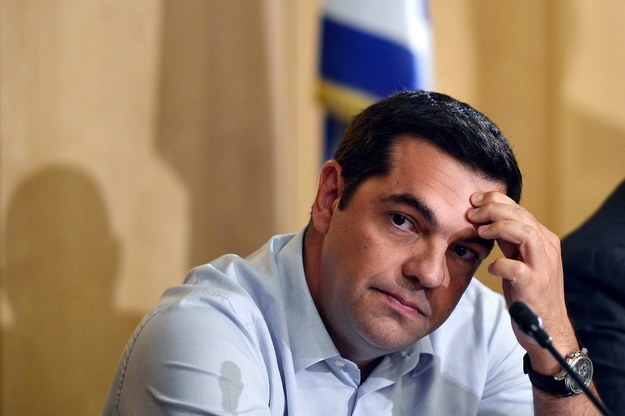 Greek Prime Minister Alex Tsipras announced that he would resign on Thursday.
Tsipras, who led the left-wing Syriza party, became the country's prime minister after elections in January, vowing to renegotiate Greece's bailout worth $179 billion.
But he had since become unpopular among his own party after rebellion over austerity measures adopted as a part of a new bailout deal agreed with international creditors.
Greece received its first $14.5 billion on Thursday, which allowed it to repay its debt to the European Central Bank and prevent it from going default.
Under Greece's constitutional laws, because Tsipras's government has only been in power for less than 12 months, the country's president has to first invite opposition parties to form a government within three days – but if they fail, the president would then announce plans for a general election.
According to published reports, Tsipras is calling for snap elections on Sept. 20.
Anup Kaphle is a deputy world editor for BuzzFeed News and is based in London. His secure PGP fingerprint is AA69 A7F0 91A0 8CF9 F06A 8343 05EE 4615 8CD5 33D8.

Contact Anup Kaphle at anup.kaphle@buzzfeed.com.

Got a confidential tip? Submit it here.