John Legend had a few ideas on casting for a future film about his life. While appearing on Wednesday's episode of the Call Her Daddy podcast, host Alex Cooper asked the singer to cast his wife, Chrissy Teigen, in a potential biopic of his life.
"Maybe Olivia Rodrigo or something," Legend said.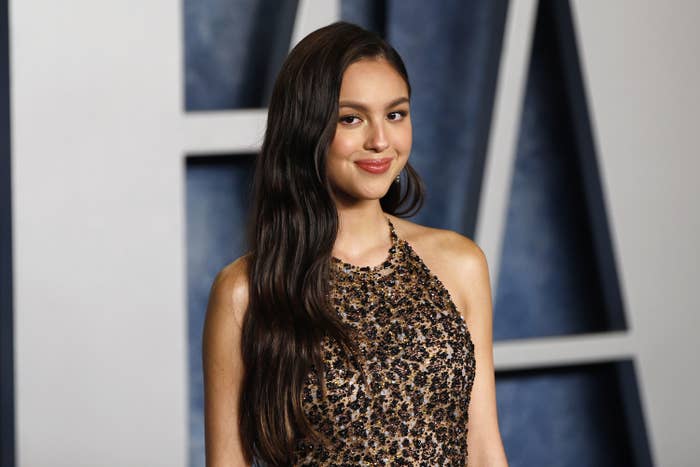 When it comes to casting himself, he didn't have a current actor in mind, so he suggested that one of the babies that people say look like him can earn the leading role.
"On the internet, it's usually just babies. Everyone puts their light-skin babies up and they all think, 'My baby looks like John Legend,'" he said. "I have these cheeks, I have dimples. A lot of babies look like me."
All this said, don't expect a biopic anytime soon. Legend added that a film about his life wouldn't be able to be made for another 30 years or so to allow one of those "internet babies" to grow up and look like him as an adult.
Cooper told Legend that he should take comparisons to internet babies as a compliment, saying he looks young. She then suggested that actor Regé-Jean Page, who starred in the first season of Bridgerton and also features in the upcoming Dungeons & Dragons movie, could play Legend. The singer joked back, saying, "You make me a little more handsome. I'll take it."
Legend also suggested he and Teigen could play themselves, since the couple occasionally act. Legend played Keith in 2016's La La Land, while Teigen played Grace on The Mindy Project in 2015. He noted that 50 Cent played himself in the 2005 film based on his own life, Get Rich or Die Tryin', so Legend starring in his own biopic wouldn't be so weird.
There's reason to think a biopic on Legend's career would be worthwhile. The film could chronicle his journey from working as a business consultant and wedding singer to becoming the first Black man to EGOT, which means to win an Emmy, Grammy, Oscar, and Tony.
The film could also explore how Legend met his wife on the set of his music video for "Stereo" in 2006 and got married in 2013 in Lake Como, Italy. The pair share three children: Miles, Luna, and their most recent child, Esti Maxine, who was born on Jan. 13.