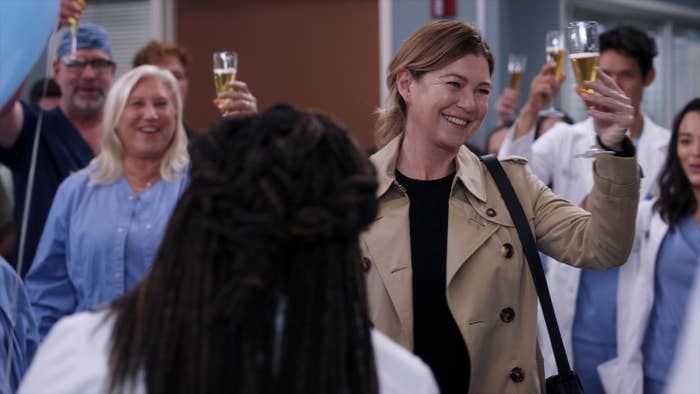 Worry not, Grey's Anatomy is still stable and in good condition after losing a major artery: its titular character, Dr. Meredith Grey.
Season 19 of the ShondaLand medical drama on ABC returned Thursday night for a bittersweet yet gracious send-off to Grey, who has been played by Ellen Pompeo for nearly 18 years.
In typical Grey's Anatomy fashion, Pompeo's final episode is a cocktail of drama, despair, love, heartbreak, and (eventually) hope that ends in Grey and her kids flying to Boston, where they'll now live while she researches Alzheimer's disease.
Notably — and thankfully — Grey wasn't killed off, which leaves open the possibility of a return, although death has never stopped beloved characters from coming back to the show in dream sequences.
Still, Grey's Anatomy without Pompeo feels unimaginable, and several cast members (as well as fans) are now tasked with embracing a new era on one of ABC's longest-running and most dependable scripted shows.
"I'm not really sure how the show is going to work out without her, because she's been there since the very beginning," Mariana Maciel, a fan from Mexico, told BuzzFeed News ahead of Thursday's episode.
Fortunately, the show remains in good hands with Chandra Wilson (who plays Dr. Miranda Bailey) and James Pickens Jr. (Dr. Richard Webber) taking up the reins as the longest-running original cast members.
"Her presence isn't necessarily gone. [Pompeo is] still very much a part of the fabric of daily Grey's Anatomy life," Wilson told BuzzFeed News. Still, she admitted, "It's kind of weird. It's like we're saying goodbye, but are we?"
To be clear, no, they — and fans — are not. Pompeo will continue to perform the voiceovers that play at the beginning and end of almost every episode to offer that sense of normalcy, but she'll no longer act in every episode.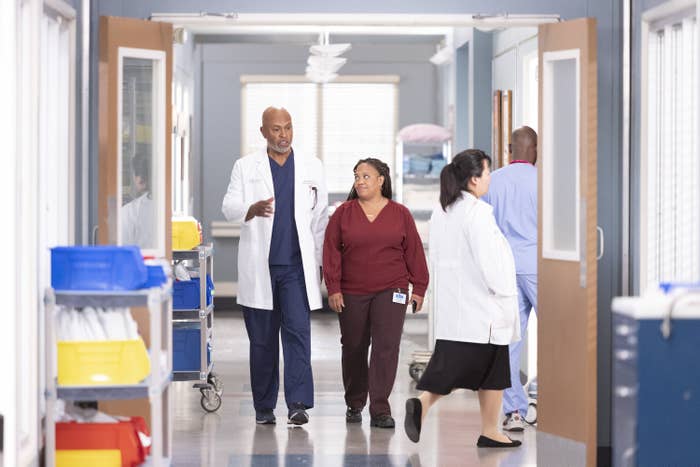 Wilson said she's very aware that she and Pickens have large shoes to fill. "Jim Pickens calls it 'rare air' that we're living in," she said, noting the two of them will continue to mentor newer cast members and "carry the integrity" of the show.
In a statement to BuzzFeed News, Pickens called Pompeo a committed, disciplined, and dedicated actor he always enjoyed working with.
"Grey's Anatomy began at a time in my career where there was actually change in my life, in a positive way and she was at the forefront of that. I'll always be appreciative," Pickens said. "Her departure means for me a transitioning to a new chapter of the show."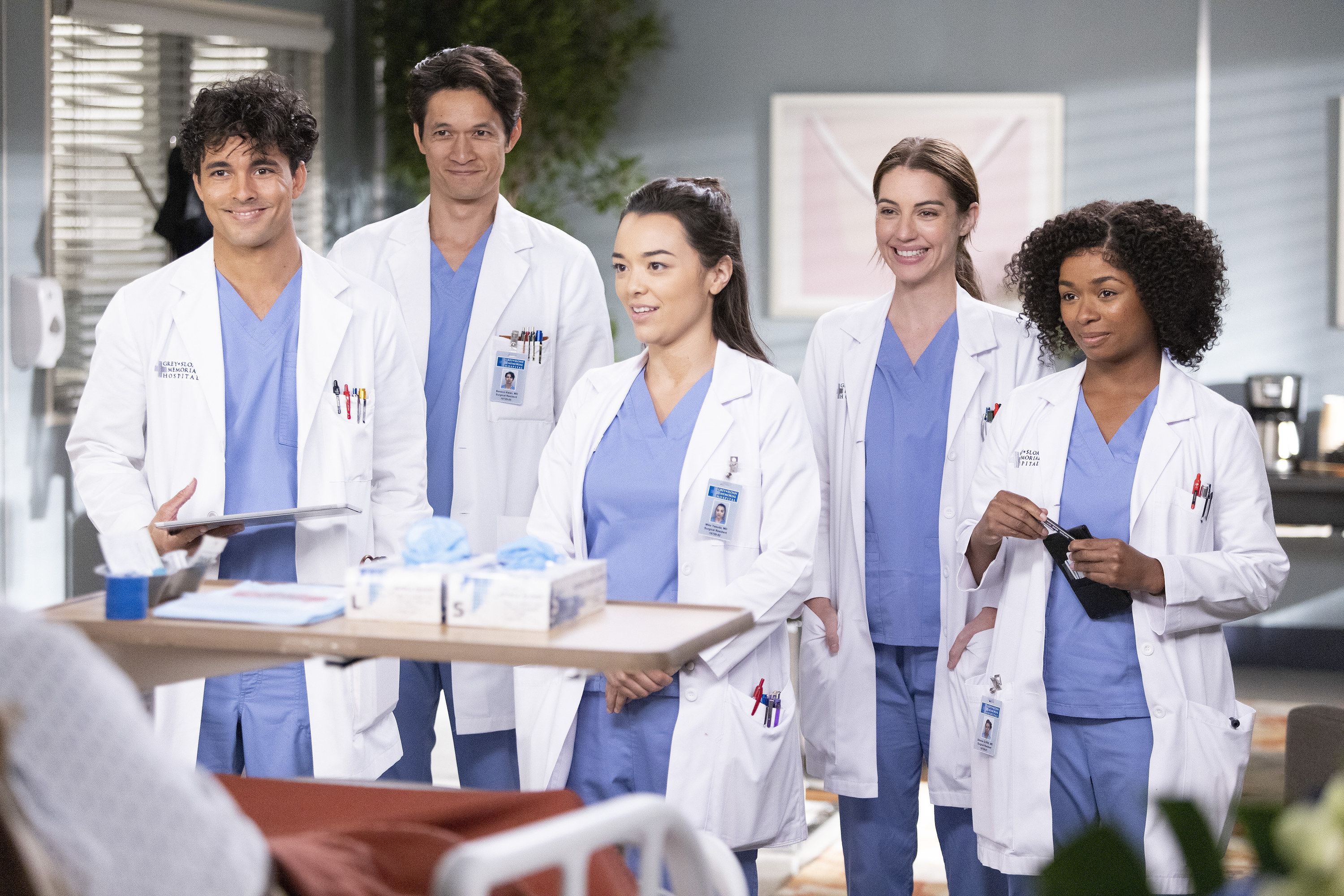 He's not the only one adjusting to a new normal at Grey Sloan Memorial Hospital. Season 19, which premiered in the fall, introduced five new surgical interns. It's a callback to the series premiere, which introduced Grey alongside her group of interns turned hall of fame characters: Cristina Yang (Sandra Oh), Izzie Stevens (Katherine Heigl), George O'Malley (T.R. Knight), and Alex Karev (Justin Chambers).
Effectively, Season 19 set the show up for a soft reboot with Thursday's episode, which sees current interns Simone (Alexis Floyd), Lucas Adams (Niko Terho), and Mika (Midori Francis) move into Grey's home. This, of course, is a nod to when Grey lived there with O'Malley and Stevens.
"It definitely feels like a new era," said Jake Borelli, who joined the cast in Season 14 as Dr. Levi Schmitt, noting that Grey's has long grown comfortable with a rotating cast of legends leaving (sometimes returning) and newbies entering.
Still, he noted, "It's wild to sort of be gearing up for her leaving Seattle."
Pompeo first announced her departure in November, though she isn't leaving TV. In January, Deadline reported she signed on to star in a new Hulu limited series.
So Grey's Anatomy will continue without Grey, herself. But, as Wilson said, the show will remain in Grey's essence as long as it runs. So much for the name Bailey's Anatomy.
Wilson said, "This is Grey's Anatomy. Always has been. Always will be."