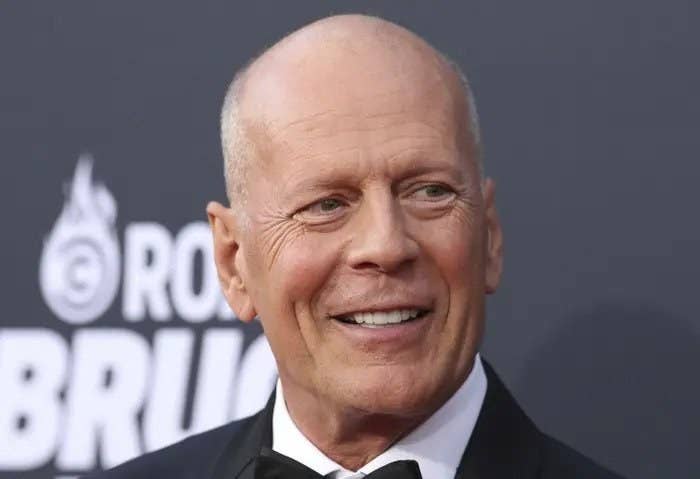 Bruce Willis's aphasia, a medical condition that causes a person to lose the ability to speak or communicate, has further progressed into what's called frontotemporal dementia, according to his family.
The Association for Frontotemporal Degeneration shared a statement from Willis's family saying that they now have a more specific diagnosis.
"Unfortunately, challenges with communication are just one symptom of the disease Bruce faces. While this is painful, it is a relief to finally have a clear diagnosis," the statement said. "Today there are no treatments for the disease, a reality that we hope can change in the years ahead."
Frontotemporal dementia is the most common form of dementia for people under 60, but can also affect people who are older, and being diagnosed can often take years, according to the Association for Frontotemporal Degeneration.
According to the National Aphasia Association, most forms of aphasia are caused by a stroke or another brain injury that damages brain tissue, but one type called primary progressive aphasia is a neurodegenerative disease, which results in the deterioration of brain tissue in crucial areas for speech and language. Willis's family have not stated what type of aphasia the actor has.
A representative for Willis's family told BuzzFeed News they have no further comment regarding his diagnosis.
Willis's family announced last year that the Pulp Fiction actor would be "stepping away" from acting following the initial aphasia diagnosis.
The 67-year-old has won two Emmys, including one in 1987 for his lead role in Moonlighting, and a Golden Globe. Fans know him best for playing edgy protagonists in action blockbusters like John McClane in the Die Hard franchise.
Willis's family hopes that as a result of speaking publicly about his "cruel disease," more attention can go toward understanding frontotemporal degeneration as they are "just one family with a loved one who suffers from FTD."
"Bruce always believed in using his voice in the world to help others, and to raise awareness about important issues both publicly and privately," the statement said. "We know in our hearts that — if he could today — he would want to respond by bringing global attention and a connectedness with those who are also dealing with this debilitating disease and how it impacts so many individuals and their families."