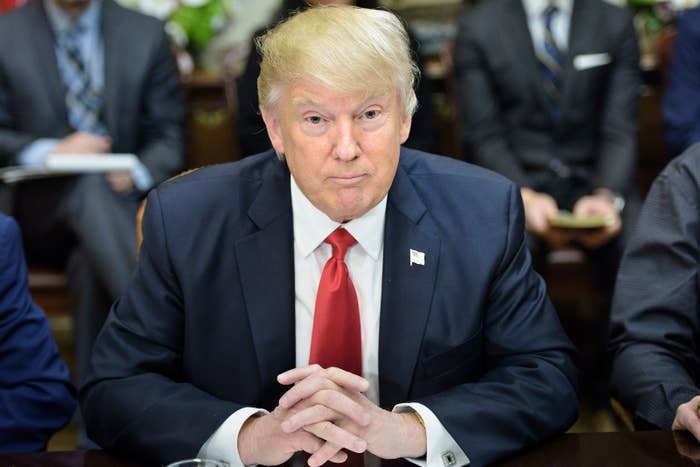 The US Treasury Department has lifted one element of the economic sanctions against Russia that the Obama administration imposed as a penalty for alleged interference in the presidential election.
According to the new rules, American companies can once again apply for a Russian license to sell products containing encrypted hardware or software.
When word of the amended sanctions hit social media, many observers denounced them as proof that Donald Trump was handing the United States over to Vladimir Putin.
But trade experts say that reaction is unwarranted.

They say the new "general license" is actually a limited measure designed to help US companies maintain access to Russian buyers. The original rule was designed to bar companies from doing business with certain Russian government agencies, including the FSB, the country's chief security service. But some companies, and the American Chamber of Commerce, said such sanctions had the unintended consequence of making it hard for Americans to do business in Russia, since the sale of anything involving encrypted technology — including cell phones, computers, and photocopiers — requires a license from the FSB.
American companies will still be barred from selling directly to the FSB, but they are now allowed to pay it a licensing fee of up to $5,000.
"People need to take a deep breath and relax," said Douglas N. Jacobson, an international trade lawyer. "This is not any Trumponian gift to Putin or the FSB. In fact, this is actually helping US companies." Some people, he added, "see it somehow as a loosening of sanctions on the FSB but that is absolutely not true."
White House spokesman Sean Spicer called Thursday's measure a "fairly common practice."
"I haven't eased anything," Trump told reporters.
The rest of US sanctions against Russia, imposed in response to the invasion of Ukraine and the alleged electoral interference, remain in place.
It remains unclear, however, why the Trump administration — which critics have accused of being soft on Moscow — made this change so fast out of the gate, or whether in the future it will lift the rest of the sanctions currently in place.
Some in Russia cheered at Thursday's news. Former FSB Director Nikolai Kovalyov told a state-run news agency that "easing these sanctions" would lead to greater cooperation between the two countries.