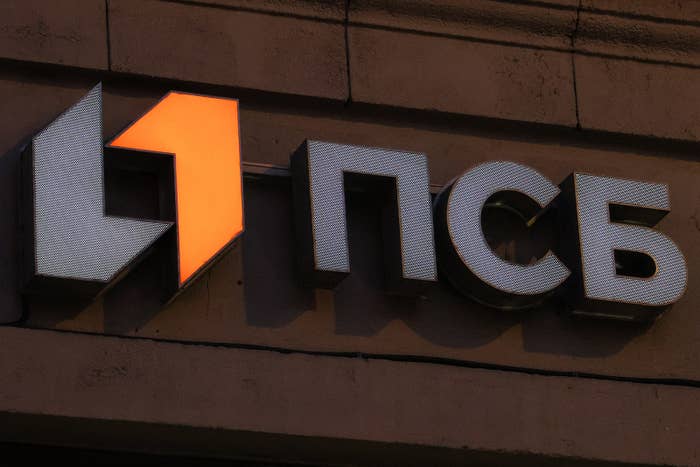 One of the Russian banks that the US has just cut off in response to the country's attack on Ukraine played a role in some of the world's largest money laundering schemes, according to secret documents obtained by BuzzFeed News.
Examiners at major Western financial institutions such as the Bank of New York Mellon and Barclays had flagged "suspicious" transactions coming out of Promsvyazbank as long ago as 2011.
On Tuesday, the US Treasury Department blocked Promsvyazbank and Vnesheconombank, also known as VEB, from the American financial system in order to target "Russia's ability to finance aggression against its neighbors." The sanctions mean that they cannot do business in the US and their assets here have been frozen. The measures also took aim at Russian President Vladimir Putin's inner circle, and the US has signaled that it could deploy even harsher financial consequences following this week's invasion of Ukraine.
Both banks are owned by the Russian government. Promsvyazbank, commonly known as PSB, was taken over by the government in 2018 in order to serve the defense industry. Almost 70% of state contracts to the Russian Ministry of Defense run through PSB, the Treasury Department said, and it has provided billions of dollars in support to the country's defense sector. The head of the bank is the son of Russia's former intelligence director.
But in the years before PSB was controlled by the government, Western banks filed secret reports raising red flags about its transactions. Banks must send a "suspicious activity report," or SAR, to the Treasury Department's Financial Crimes Enforcement Network, or FinCEN, anytime they spot a transaction that bears the hallmarks of money laundering or other financial misconduct.
SARs are not evidence of a crime, but can be useful tools for law enforcement agents. BuzzFeed News previously obtained thousands of these documents, which are never supposed to be made public, from Natalie Mayflower Sours Edwards, a whistleblower from the Treasury Department.
They show how PSB provided a conduit for anonymous shell companies to participate in global money laundering schemes and how it gave members of Putin's inner circle unfettered access to the American financial system.
Among the most prominent were the Rotenberg family.
Arkady Rotenberg is a childhood friend of Putin and has become one of Russia's most influential citizens. His companies have won lucrative deals to build highways, shopping malls, and pipelines across the country.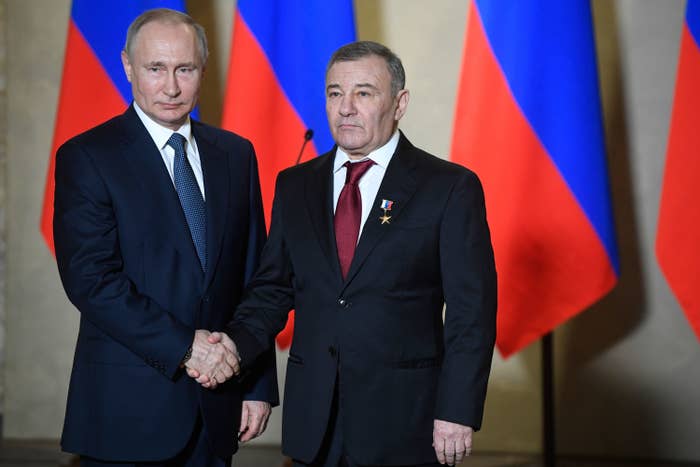 The US government first sanctioned Rotenberg, and others, in 2014 for their alleged role in the annexation of Crimea, a peninsula in southern Ukraine. Blocked from doing business in the US, Rotenberg sold his stake in a real estate company to his son Igor. The company then continued to tap into the American financial system through the Russian bank.
In 2016, Deutsche Bank grew suspicious of about $5 million in transactions by one of the Rotenberg family's companies. That firm, Belize-based Netmar Holdings, used PSB to send "unusually high dividend payments" to the real estate company's top executives, documents show.
Spokespeople for the Rotenberg family and PSB did not return detailed messages seeking comment.
Examiners at Standard Chartered bank found in 2017 that PSB moved money for multiple companies tied to the Russian Laundromat, a global scheme to steal somewhere between $20 billion and $80 billion. A major Latvian bank lost its European license over the matter.
Bank of New York Mellon also reported that one of those companies, Seabon Limited, sent $57 million between June 2013 and January 2014 to entities located mainly in Switzerland and the United Arab Emirates. The majority of those transactions were filtered through PSB.
Examiners grew suspicious about the transactions because many were sent in large, "round-dollar" amounts, a hallmark for money laundering. And the company moved money in strange patterns, including sending funds up to 12 times in a single day.
A year after Deutsche Bank raised red flags about the Rotenberg family, it grew suspicious about another PSB client connected to Putin. It identified 39 wire transfers for more than $2 million sent to and from Channel One Russia Worldwide, the state-owned media company. At least 23 of those transactions went through PSB.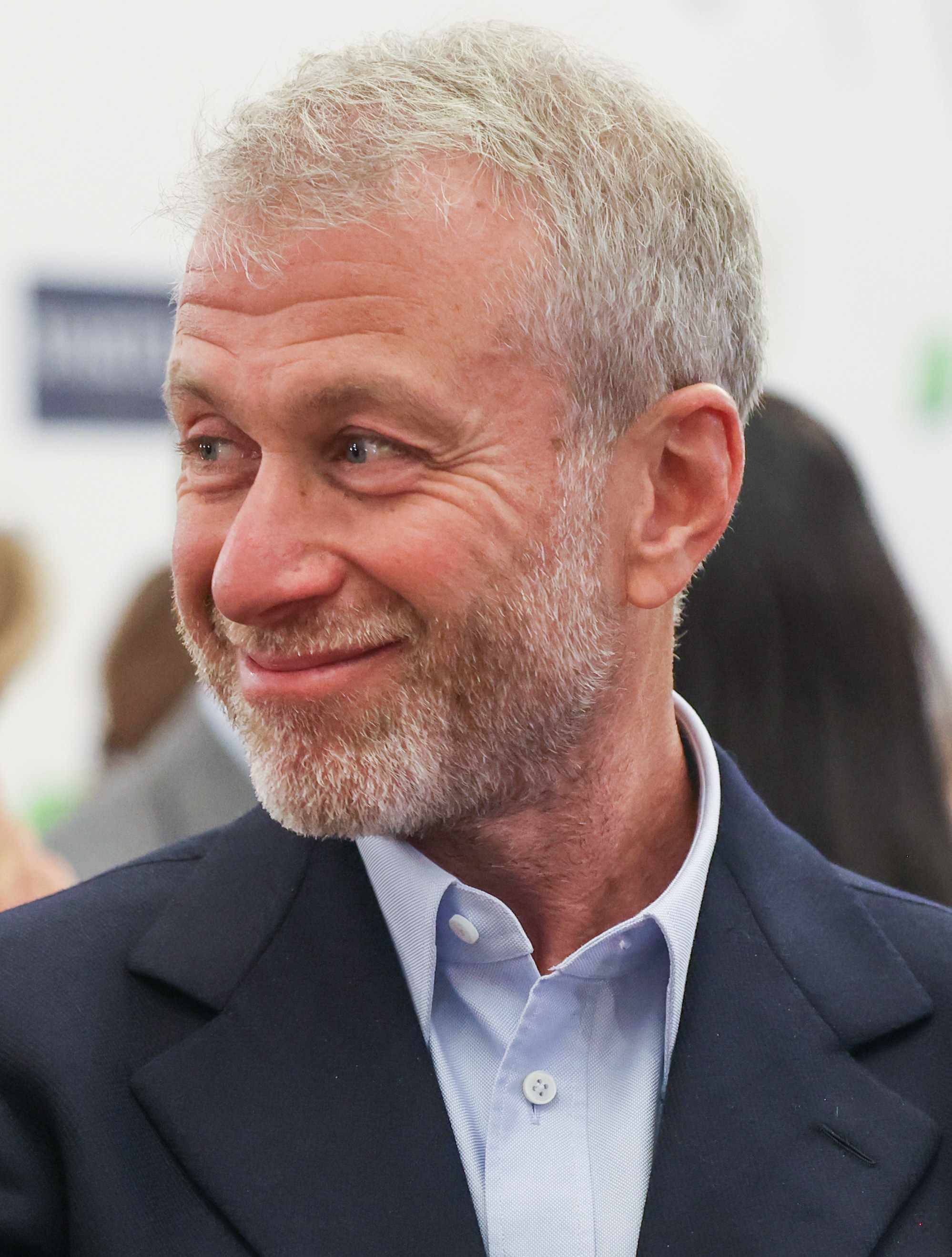 The bank raised concerns because of Channel One's connection to Roman Abramovich, the billionaire who at that time held a 24% stake in the company. The bank wrote that Abramovich had been investigated multiple times for money laundering. His attorney said in 2018 that Abramovich "has never been charged with participating in money laundering and does not have a criminal record."
Deutsche Bank also wrote that one of the recipients of the Channel One wire transfers was controlled by the Ukrainian oligarch Dmytro Firtash, who had already been indicted in the US and was arrested in Austria on charges of racketeering and bribery. Firtash was released on a 125 million euro bond and has been contesting his extradition to the US ever since. The case is ongoing and he has repeatedly denied the charges.
A spokesperson for Firtash said he was unable to comment. Spokespeople for Abramovich did not return detailed messages seeking comment.
PSB also transferred money for a shell company linked to a Russian tax refund scheme that moved some of the proceeds into American real estate — including high-end properties in Manhattan. In May 2017, Barclays in New York sent a suspicious activity report to the Treasury Department's financial crimes unit, raising red flags on more than a dozen shell companies it suspected of participating in the conspiracy.
One of those companies, Nysorko Limited, based in Cyprus, sent 14 wire transfers totaling nearly $3 million from its account at PSB to Barclays accounts in England between May and October 2008.
A spokesperson for Barclays declined to comment saying, "We are not permitted to comment on whether a SAR has been filed or not filed." Representatives from Deutsche, the Bank of New York Mellon, and Standard Chartered declined to comment.