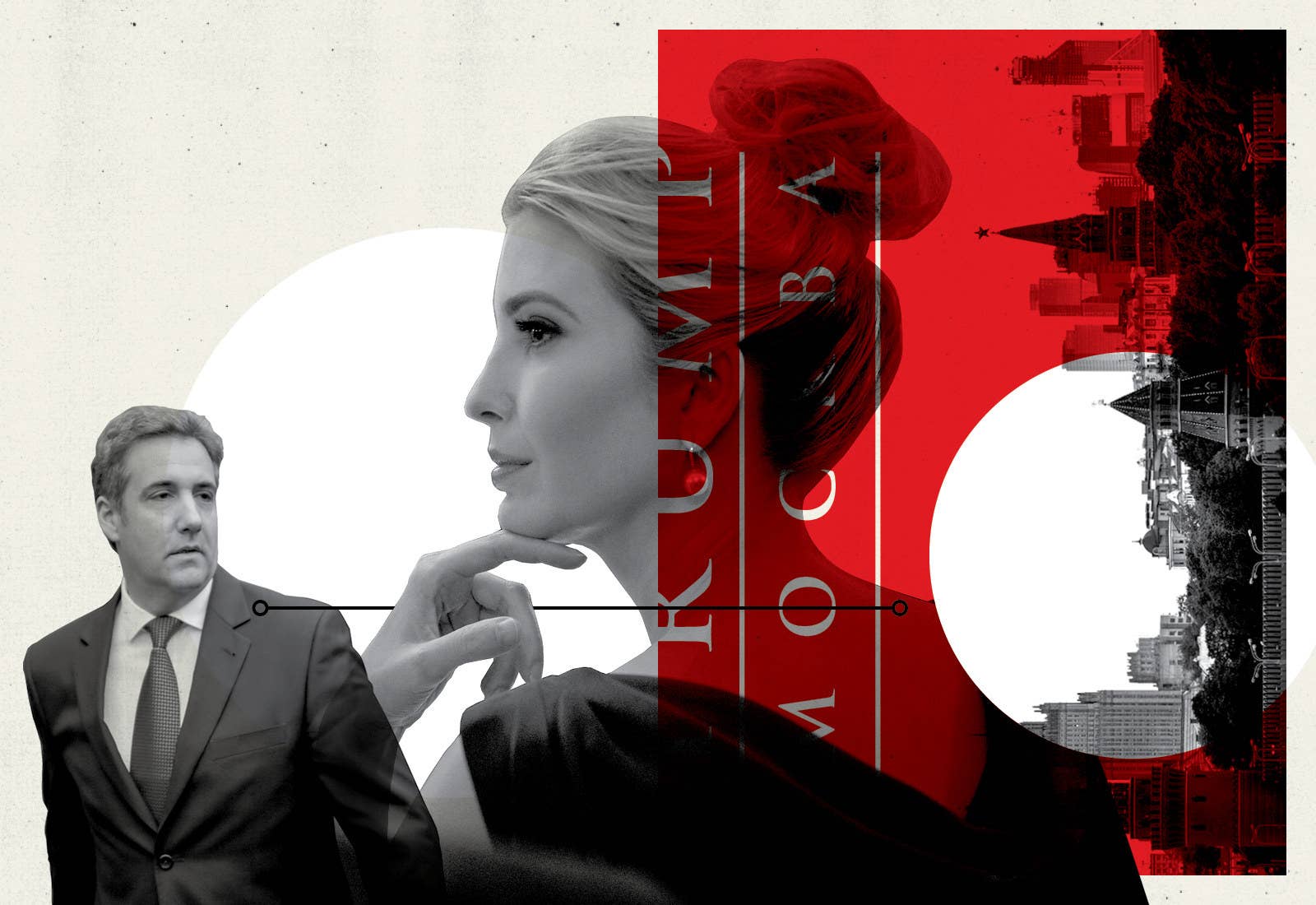 Editor's note: On April 18, 2019, special counsel Robert Mueller's report from his investigation into Russian meddling in the 2016 election revealed new information about this article. The report said that the Russian who told Michael Cohen he could put Donald Trump in touch with Vladimir Putin during negotiations over Trump Tower Moscow was not the former Olympic weightlifter Dmitry Klokov, as Cohen believed him to be throughout their communications, but a former government official with the same name. Photos of the weightlifter Dmitry Klokov have been removed from this story, and references to the weightlifter have been removed from the subhead, but the main text of the story has not been edited since its initial publication.

Amid intense scrutiny of contacts between Donald Trump's inner circle and representatives of Vladimir Putin, Ivanka Trump's name has barely come up. But during the campaign, she connected her father's personal lawyer with a Russian athlete who offered to introduce Donald Trump to Putin to facilitate a 100-story Trump tower in Moscow, according to emails reviewed by BuzzFeed News and four sources with knowledge of the matter.
There is no evidence that Ivanka Trump's contact with the athlete — the former Olympic weightlifter Dmitry Klokov — was illegal or that it had anything to do with the election. Nor is it clear that Klokov could even have introduced Trump to the Russian president. But congressional investigators have reviewed emails and questioned witnesses about the interaction, according to two of the sources, and so has special counsel Robert Mueller's team, according to the other two.
The contacts reveal that even as her father was campaigning to become president of the United States, Ivanka Trump connected Michael Cohen with a Russian who offered to arrange a meeting with one of the US's adversaries — in order to help close a business deal that could have made the Trump family millions.
These interactions also shed new light on Cohen, the president's former personal lawyer and fixer, who is under criminal investigation and who played a key role in many of Donald Trump's biggest deals — including the audacious effort to build Europe's tallest tower in the Russian capital.
In the fall of 2015, that effort was well underway. Cohen negotiated with Felix Sater, one of the president's longtime business associates, and agreed upon a Russian developer to build the tower. Donald Trump personally signed a nonbinding letter of intent on Oct. 28, 2015, the day of the third Republican debate, to allow a Russian developer to brand the tower with Trump's name. The agreement stated that the Trump Organization would have the option to brand the hotel's spa and fitness facilities as "The Spa by Ivanka Trump" and that Ivanka Trump would be granted "sole and absolute discretion" to have the final say on "all interior design elements of the spa or fitness facilities."
Ivanka Trump was then an executive vice president of development and acquisitions at the Trump Organization. Publicly, she was a sophisticated ambassador for the company, attending ribbon cuttings, posting pictures of deals on her Instagram page, and gracing advertisements for the company's new properties. But inside the Trump Organization, she had a reputation as a shrewd and tough executive known to get her way.
Got a tip? You can email tips@buzzfeed.com. To learn how to reach us securely, go to

tips.buzzfeed.com

.
Ivanka Trump, who now works in her father's administration, did not respond to questions sent to her personal email, chief of staff, and the White House. A spokesperson for her attorney wrote that Ivanka Trump did not know about the Trump Moscow project "until after a nonbinding letter of intent had been signed, never talked to anyone outside the Organization about the proposal, and, even internally, was only minimally involved. Her only role was limited to reminding Mr. Cohen that, should an actual deal come to fruition (which it did not) the project, like any other with the Trump name, conform with the highest design and architectural standards."
More than five hours after BuzzFeed News published this story, the spokesperson, Peter Mirijanian, wrote that he "inadvertently" left off part of the statement: "Ms. Trump did not know and never spoke to Dmitry Klokov. She received an unsolicited email from his wife (who she also did not know) and passed it on to Michael Cohen who she understood was working on any possible projects in Russia. She did no more than that."
But interviews suggest that her involvement ran deeper.
In November 2015, Ivanka Trump told Cohen to speak with Klokov, according to the four sources. Cohen had at least one phone conversation with the weightlifter, they said. It is not known what the men discussed over the phone, but they exchanged a string of emails that are now being examined by congressional investigators and federal agents probing Russia's election meddling.
In one of those emails, Klokov told Cohen that he could arrange a meeting between Donald Trump and Putin to help pave the way for the tower. Later, Cohen sent an email refusing that offer and saying that the Trump Organization already had an agreement in place. He said he was cutting off future communication with Klokov. Copying Ivanka Trump, the Russian responded in a final brusque message, in which he questioned Cohen's authority to make decisions for the Trump Organization. Frustrated by the exchange, Ivanka Trump questioned Cohen's refusal to continue communicating with Klokov, according to one of the sources.
BuzzFeed News was shown the emails on the condition we do not quote them.
It's unclear how Ivanka Trump came into contact with Klokov. The chiseled giant, who is 35 and lives in Moscow, has 340,000 followers on Instagram, where he frequently posts pictures and videos of weightlifting and associated products bearing his name.
He won the silver medal in the 2008 Olympic Games and took gold at the 2005 World Championships, but he has no apparent background in real estate development. Nor is he known to be a close associate of Putin or anyone in the Russian president's inner circle, and he does not appear to publicly participate in his country's politics. It's not even clear he could have made good on his offer to arrange a meeting between Putin and Donald Trump.

Klokov initially told BuzzFeed News that he did not "send any emails" to Cohen. "I don't understand why you ask me about this," Klokov said in text messages. "I'm weightlifter, not a political." When told that he had sent at least two emails to Cohen and had had a phone conversation with him at Ivanka Trump's request, Klokov stopped responding.
Cohen referred BuzzFeed News to his attorney, Stephen Ryan, who declined to comment.
FBI and congressional investigators, two of the sources said, are still trying to determine the relationship between Ivanka Trump and the Olympian.
The Senate Intelligence Committee is conducting an investigation into Russian interference in the 2016 presidential election, and emails between Cohen and Klokov were among the documents that the Trump Organization turned over to the committee, according to two sources. When he was interviewed by the panel in October, Cohen released a statement disputing allegations of a conspiracy to rig the election in Trump's favor.
North Carolina Sen. Richard Burr, the chair of the Intelligence Committee, declined to comment on Klokov, Ivanka Trump, or any specifics. But he said he could see how Russian athletes, like the country's oligarchs, might be drawn into Russian politics.
"I can't speak specifically to athletes, but you see the oligarchs, and there is a model for them, and they do things on behalf of the country and on behalf of Putin at their own expense — they're not asked, they just assume the responsibility to do it, whether that's a mercenary army in Syria or it's screwing with elections; whether it's the hacking out of the St. Petersburg facility," Burr told BuzzFeed News. "So it's not a stretch to say if Putin allows oligarchs to make money as long as they don't get involved in politics and they do things that are beneficial to Putin — I could see athletes falling into the same category."
A spokesperson for Virginia Sen. Mark Warner, the committee vice chair, declined to comment. The special counsel's office declined to comment as well.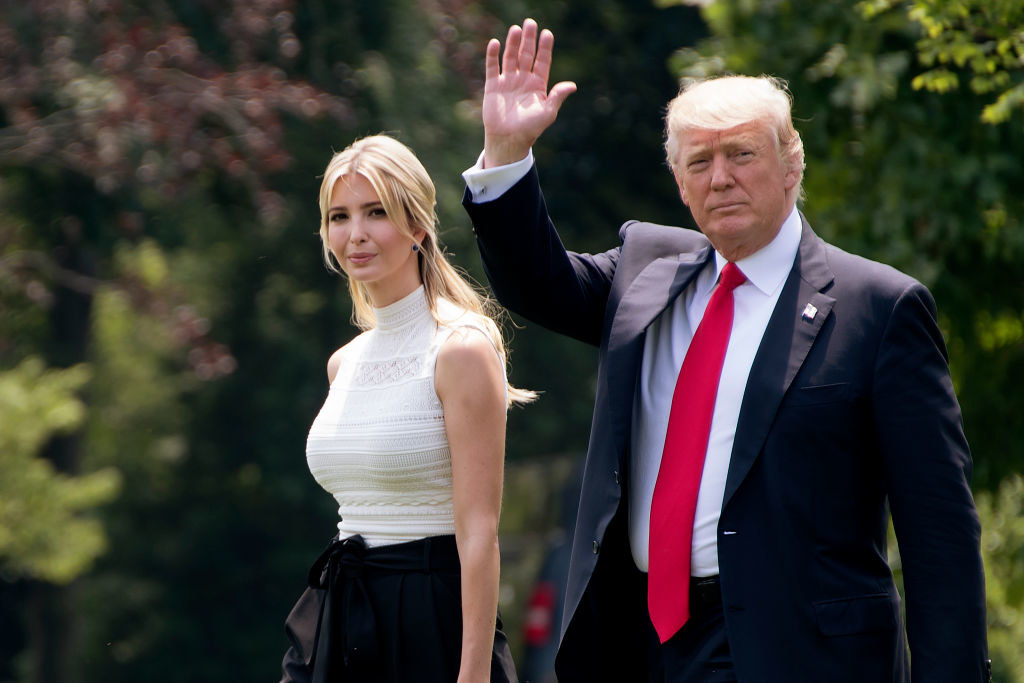 Ivanka Trump wields unusually strong influence over a president known for his unpredictability and impulsiveness. Though her efforts to moderate her father's right-wing tendencies have not always succeeded, such as when he withdrew from the Paris climate accord despite her opposition, she remains uniquely close to him. She has been by his side for years in business and was one of his most trusted and popular surrogates during the presidential campaign. She has an office in the West Wing and a small staff of advisers.
She was with her brother Donald Trump Jr. and Sater when they visited Moscow in 2006 to scout locations for a possible tower there, famously sitting in Putin's office chair during a visit. She was also instrumental in the development of Trump SoHo, a troubled hotel and condominium tower in Manhattan. New York City prosecutors considered criminal fraud charges against Ivanka Trump and her brother Donald Jr. for allegedly misleading prospective buyers at Trump SoHo, ProPublica reported last October. ●
UPDATE
This post has been updated to include a new comment from the spokesperson for Ivanka Trump's attorney.